Kazakhstan Women's National Team Played First Match at the Futsal Euro-2019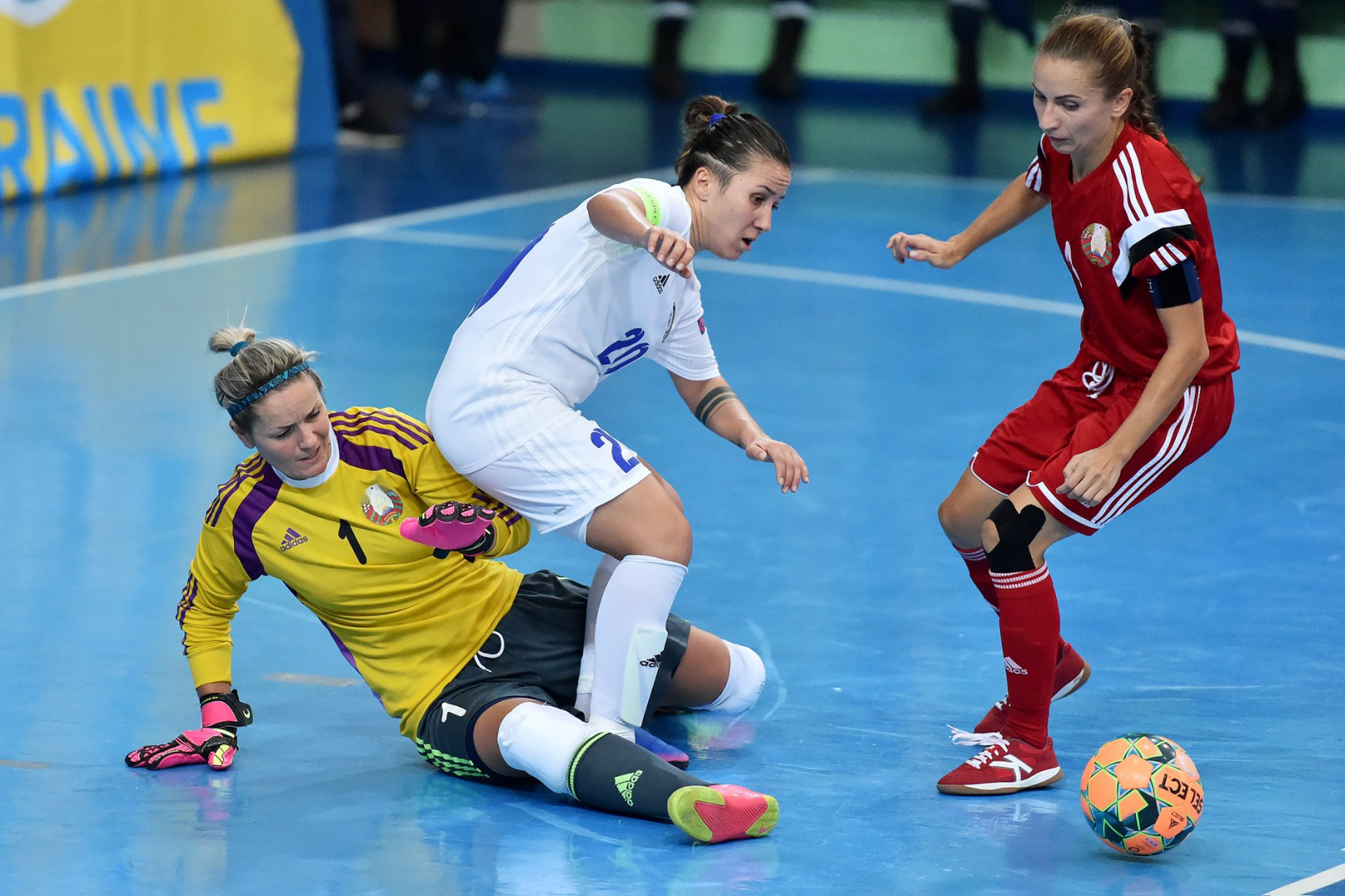 The rival of our team was Belarus. The match ended with the victory of the Belarusian team.
Recall that Hungary and Ukraine are in the same group.
16 national teams, divided into 4 groups take part in the main round. The winners of the groups qualify for the final stage of the European Championship, which will be held in February 2019.
Kazakhstan vs Belarus - 0:8 (0:6)
Goals: Popova 1, 16, 27, Linnik 5 (penalty), 7, 27, Pelevina 8, 30.
Red cards: Vlasova 5
Kazakhstan: Aitekova (gk), Karazhanova, Ogai, Sadvakasova, Kubaybergenova, Burdakova (gk), Turlybekova, Vlasova, Kirgizbaeva, Komarova, Sharapidenova, Karibaeva (c)
Head coach - Natalia Ivanova.
Belarus: Voskobovich (gk), Linnik, Lutskevich (c), Kubichnaya, Popova, Botyanovskaya (gk), Panlyut, Kharlanov, Shatsilenya, Pelevina, Locksmith, Bujko
Head coach - Sergey Tresko.
Referees: Stefan Vrejens (Belgium), Valentin Chuplya (Wales), Yangos Yanggu (Cyprus).
12.09.2018. Cherkassy.