Kazakstan Women's U19 Team Played with Israel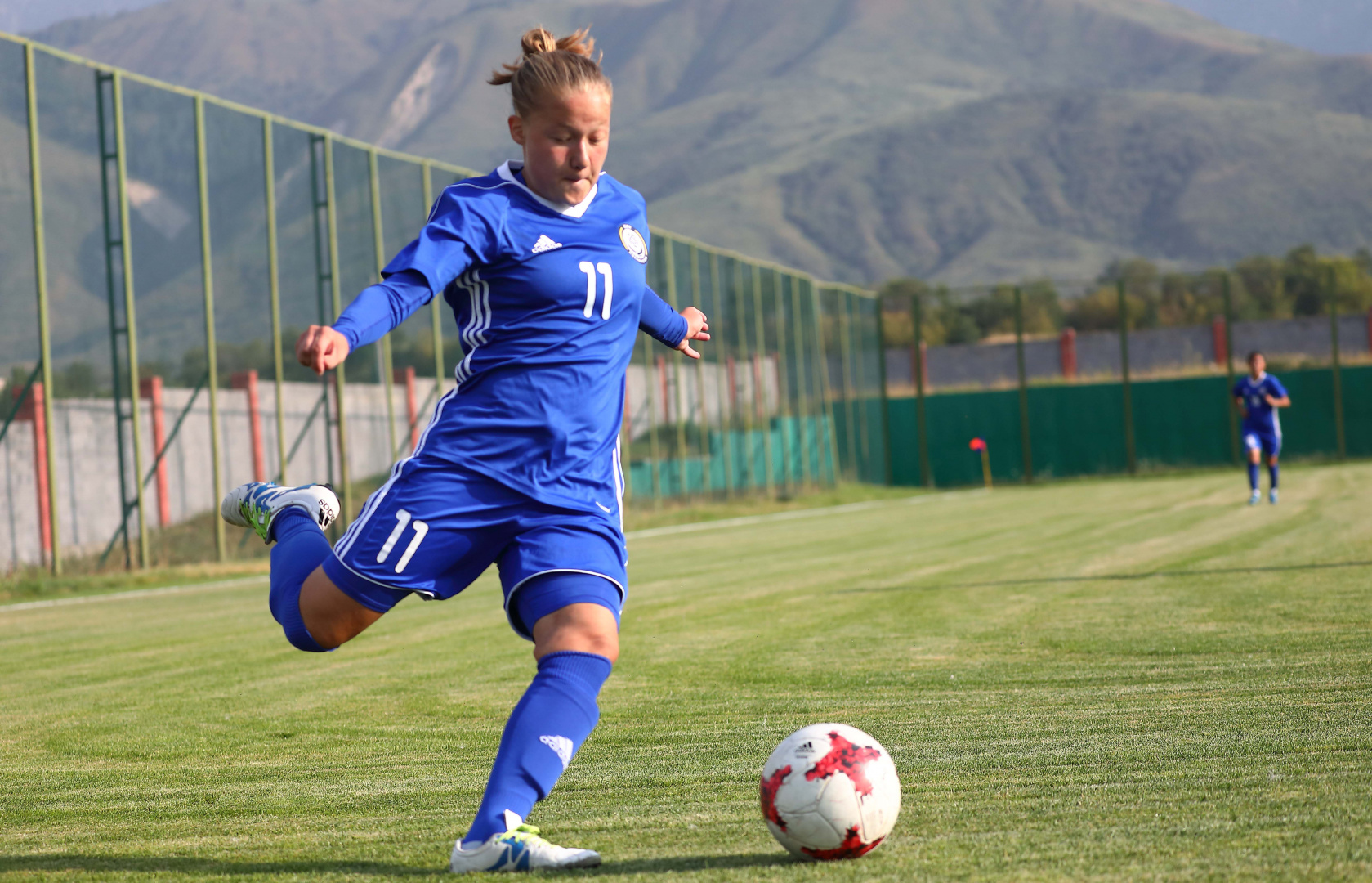 The match ended with victory of the rivals - 1:4. The midfielder Arailym Orynbasarova scored the only goal in our team.
Kazakhstan WU-19 vs Israel WU-19-1:4 (0:3)
Goals: Arailym Orynbasarova 88 - Reuta Reeva 5, 36, Shira Elinav 23 - penalty, 49
Yellow cards: Olga Volkova 15, Nazerke Shalmukhanbetova 43, Asel Kubesova 58
Kazakhstan WU-19: Angelina Portnova, Aisha Sadykova, Meruert Bolatbek (Aydana Zhautikova 46), Arailym Orynbasarova, Anastasia Nizamutdinova (c), Batiya-Reizel Baguli, Svetlana Stupina (Assemgul Aruova 50), Olga Volkova (Kamila Akshalova 50) Adilkhanova (Dana Tulegenova 59), Nazerke Shalmukhanbetova, Assel Kubesova Israel WU-19: Amit Beilin, Emmanuel Avrahami (Dima Al-Ramh 46), Ofri Chaya Porat (Eliana Jenny Nelson-Levi 69), Itaf Alkisi (May Chulati 59), Lior Edri, Tal Fayngesicht, Reuth Michaeli, Shira Elinav, Reut Revaa, Zohar Cohen (Daniel Rothenberg 46), Meital Sharabi (Shani Lederman 46)
Referees: Lizzy van der Helm (Holland), Frank Overtoom (Holland), Camilla Stendal (Sweden), Lovisa Johansson (Sweden)
09.10.2018. Helsingborg, Sweden. Stadium "Olympia".