Higuita: "Victories for Kazakhstan are more important than individual awards"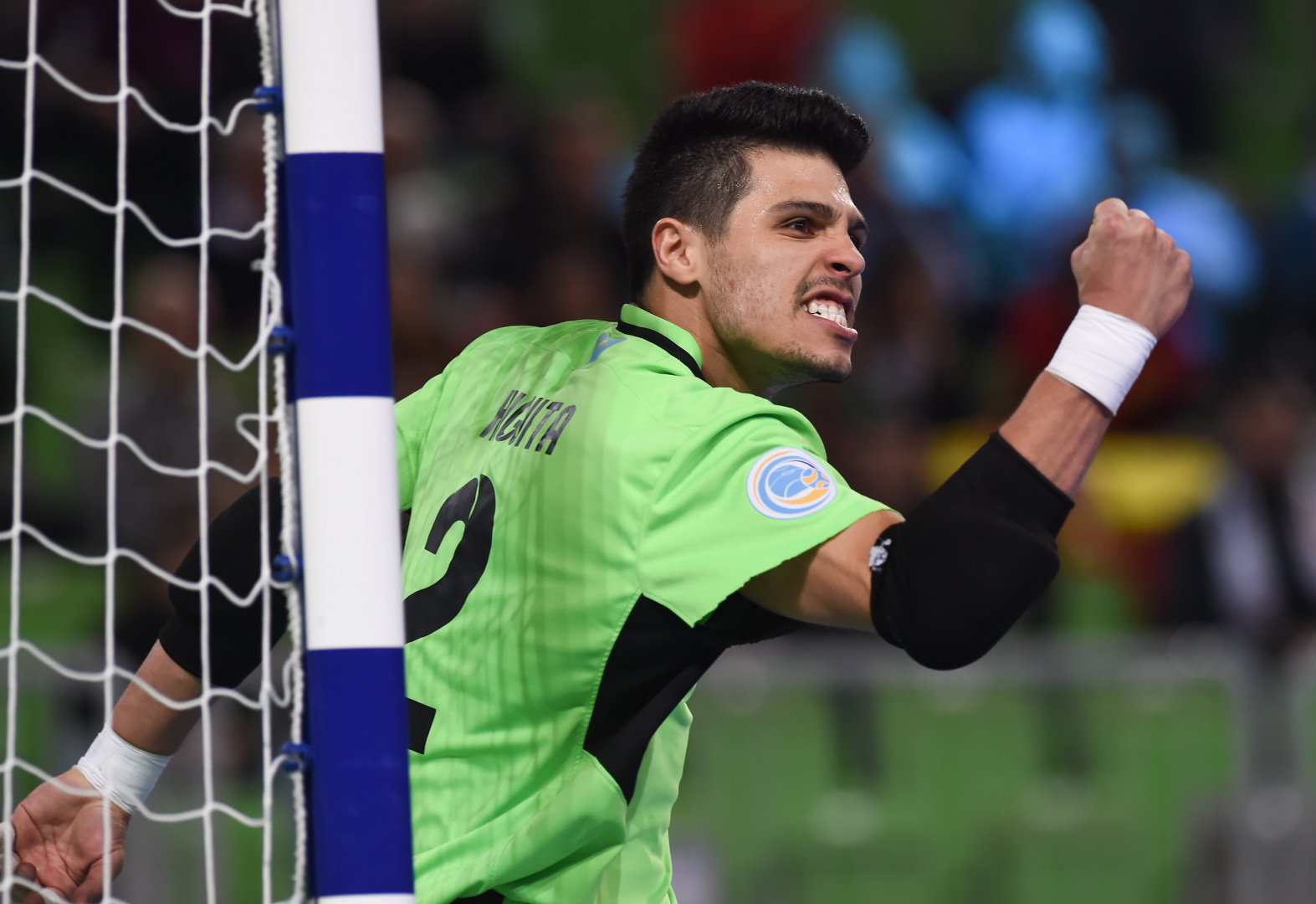 - What is your overall reaction about the current chapmionship?
- I think that both the organization and teams get better every year. There are some very strong rivals among the teams that take part in the championship this year.
- Could you tell us about the preparation for the UEFA Champions League final four ?
- Now we mostly focus on our fit. Generally, as usual we try to work hard. I think when we learn the fixtures and rivals, then there will be a more intensive work on each of the rivals of the tournament. We are very happy to play the final at home. We will do our best.
- A lot of young players have been recalled to the current preparation. What can you comment on the arrival of new players?
- I think that recently we have had a lot of promising players, who really show good skills. As I said, the championship is developing. It is not strange and even pleasant for me that there is a young generation that can continue to develop futsal in our country. We will definitely help them.
- What is your opinion about the goalkeeper Salauat Bayraliev, who has been also recalled?
- He has already shown his skills. Only the best players play play for the national team.
- Our team has two friendly matches with Croatia. What can you tell about the Croatian team?
- Croatia is a very strong team. Their players play in countries such as Spain and Italy. When we played against this team earlier, there was a very tense fight. It will not be easy, but for us it is an excellent test and the opportunity to get more experience, so that is extremely interesting for us.
- We congratulate you on your title of 'World's Best Goalkeeper', which you have deserved for the third time. What are your emotions?
- Thank you very much! I am very pleased to be the best in the world. But even if it happened for the third time, I felt the same emotions as for the first time. Although I have been playing since the age of five,I always have goals to grow and develop. Since my childhood I was waiting for something special, I worked on myself and I think that I deserved this title. The national team of Kazakhstan and FC 'Kairat' made it possible to prove my skills. We participated in different competitions, played against strong rivals. Individual award is important, but if we manage to win the Champions League with the club or the World and European Championships with the national team, it is ten times better. I also want to become the best goalkeeper in the world for the fourth and fivth time, but the victories for Kazakhstan and for 'Kairat' are still more important.