Oralkhan Omirtayev: 'The most important thing is to benefit. I wish our team won'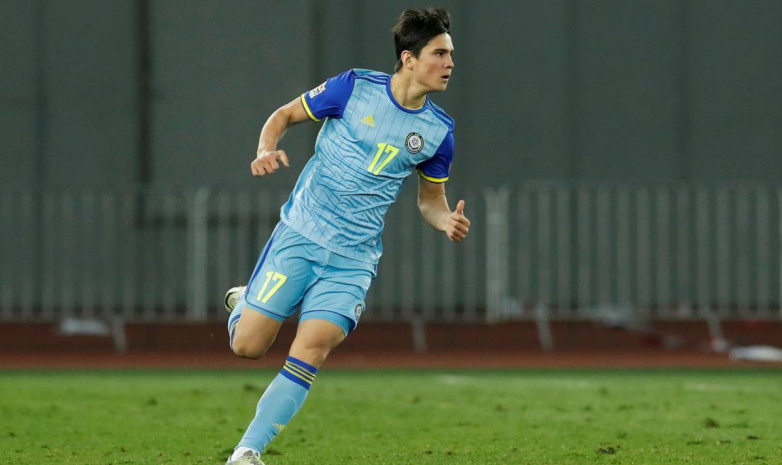 - Oralkhan, your first debut for the national team was in the match against Georgia in the UEFA Nations League. Recently you played against Moldova. What can you say about these matches?
- In both matches, we played against serious rivals.
- In two matches for the national team, you managed to score two goals. What tasks do you set for yourself?
- My main task is not statistics. The most important thing is to benefit. I wish our team won.
- Scotland will be our first opponent in the upcoming match. What do you think is worth preparing in the game against them?
- Our team has qualified specialists headed by Michal Bilek, they know how we should play. Our task is to follow all the instructions of our coaching staff and do our best.
- How well did you work with Michal Bilek and did he say anything to you personally after the friendly match with Moldova?
- He thanked all the players after that match, shook everyone's hands and congratulated everyone on the victory. As for me personally, he congratulated me with a goal scored.
- Your wishes to the team and the fans before the start of the tournament...
- First of all, I want to congratulate everyone on Nauryz. I encourage fans to support us and never lose faith. Our team has a wonderful atmosphere; each of the players is set up only for a positive result.