Kazakhstan WU-17 Results in the UEFA Development Cup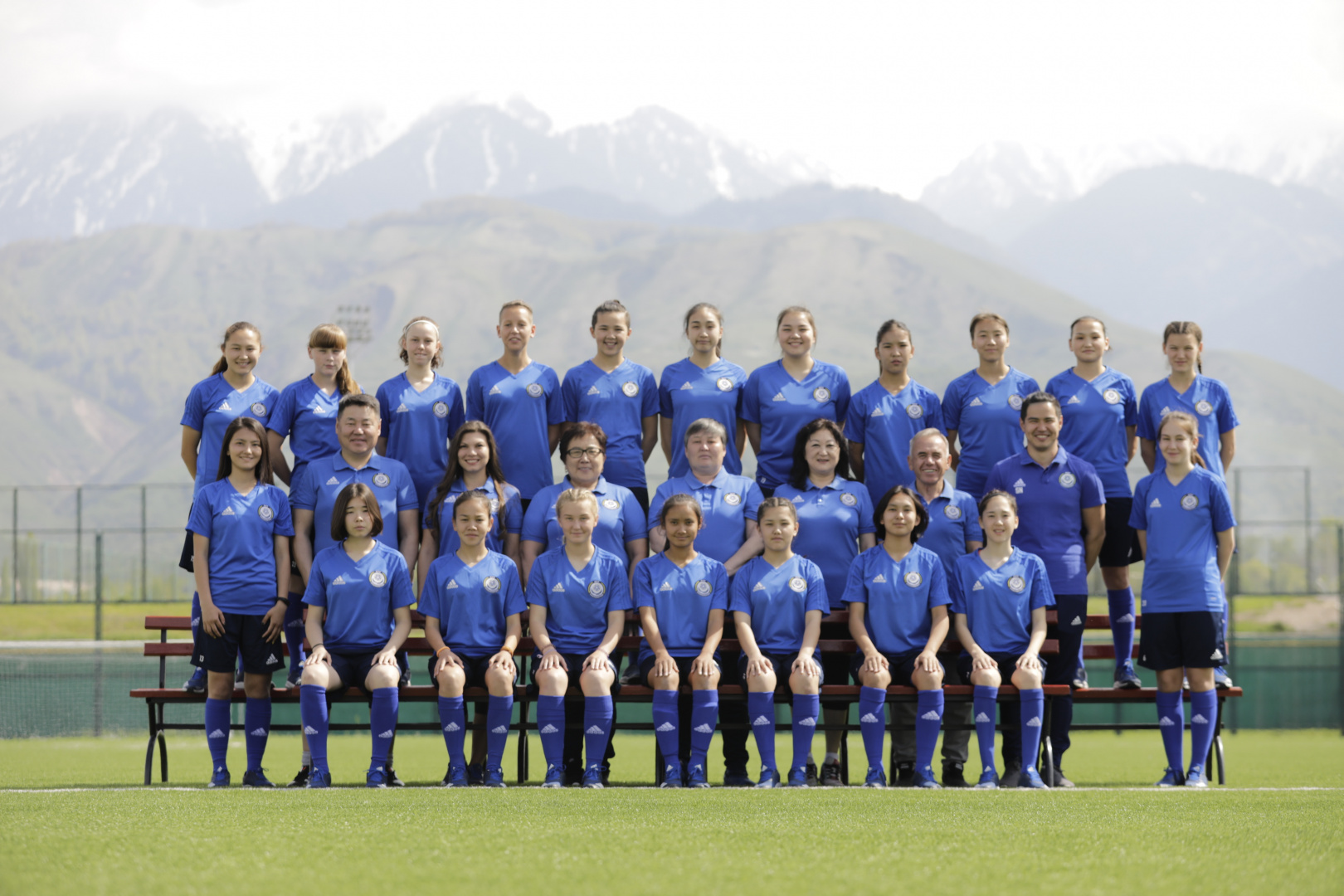 Kazakhstan played against Azerbaijan, the Faroe Islands and Belarus. In total, our girls played three matches in the tournament. In the first match, Kazakhstan lost to the hosts of the tournament - the national team of Belarus - 2-4, in the second match against the Faroe Islands, our team won, and in the last match of the tournament, Kazakhstan lost to their peers from the Azerbaijani national team only in the penalty shoot-out.
According to the results of the UEFA Development Cup, the defender Alyona Ivanova is the top player in the Kazakhstan team. The forward Jasmina Almaskyzy scored three goals.
Kazakhstan WU-17 Results:
Belarus WU-17 - Kazakhstan WU-17 - 4:2 (3:0)
Goals: Pobegailo 23, 33, 40 + 1, Sas 80 + 1 - Almaskyzy 53, 76

Faroe Islands WU-17 - Kazakhstan WU-17 - 0:2 (0:1)
Goals: Almaskyzy 27, Khasenova 78

Kazakhstan WU-17 - Azerbaijan WU-17 - 0:0 (0:0) penalty shootout 3:4
Penalty shootout: Ivanova (1:0), Arzik (1:1), Plotnikova (1:1), Nakhmadova (1:2), Almaskyzy (2:2), Zerioul (2:3) , Elyubayeva (3:3), Alizada (3:4), Sovet (3:4).
Kazakhstan WU-17 Squad
Goalkeepers: Aigerim Tuimebayeva, Anastasia Khokhlova
Defenders: Yasmina Mukasheva, Angelina Khabueva, Alena Ivanova, Nazmina Sagatova, Sabina Samatova, Aizhan Abylgazieva, Kamila Sovet, Christina Shustova, Aynur Baysufinova
Midfielders: Eldana Aitymbetova, Bibigul Khasenova, Ramina Imanzhanova, Perizat Serik, Laura Rakhmetzhan, Olga Plotnikova
Forwards: Sabina Elubayeva, Jasmina Almaskyzy, Adelya Abzhan
Coaching staff: Orynbasar Daurenbekova - senior coach, Abduvait Yuldashev - assistant senior coach, Madina Shoikina - goalkeeper coach, Saule Kadyrbaeva - doctor, Aiman Beisenova - massage therapist, Anastasiya Zhuravleva - manager, Talgat Nurmukhambetov - administrator.