ALEXANDER MOSKALENKO: 'THIS VICTORY IS NOT SO BIG, SO WE NEED TO MOVE ON'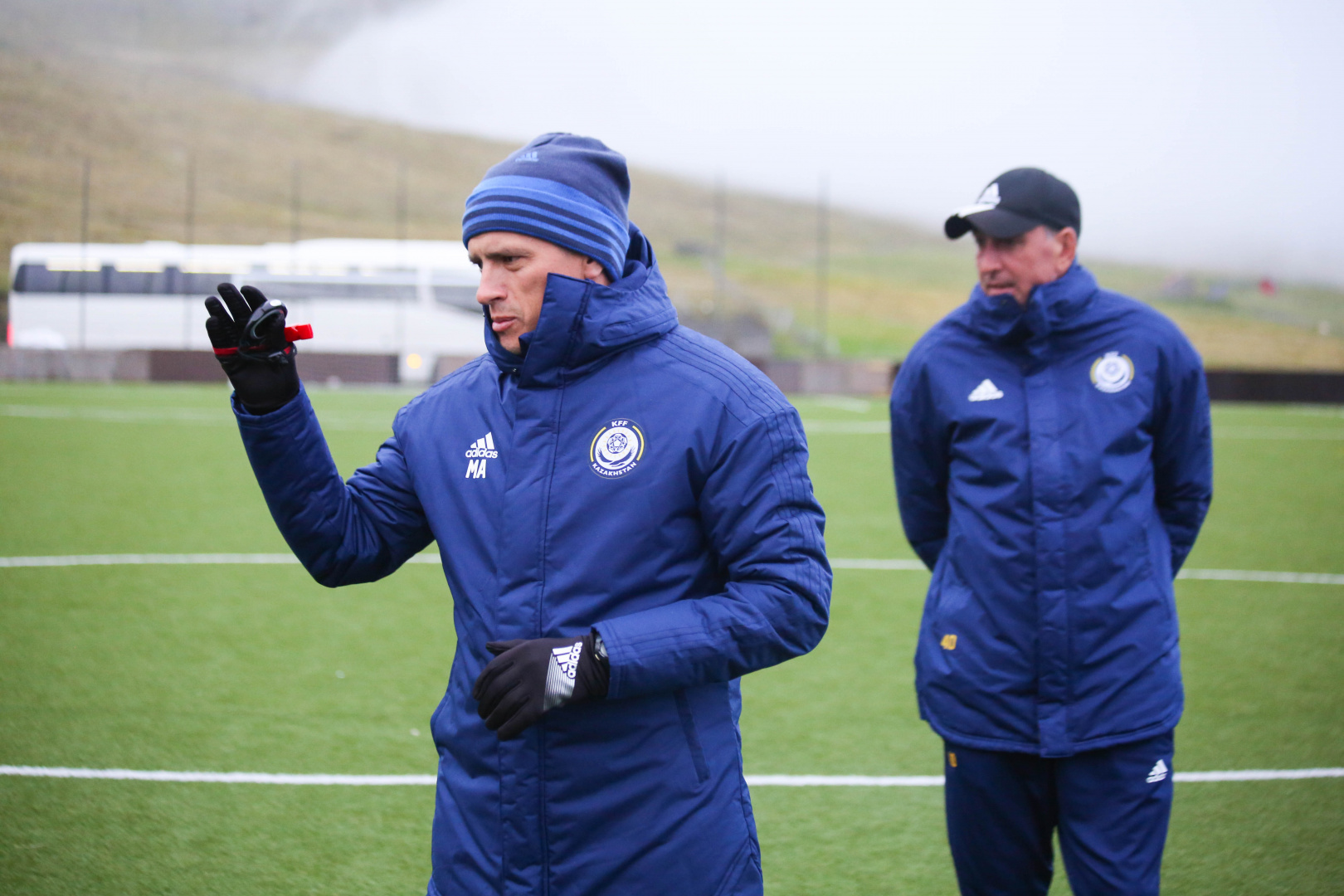 Our team won with 3:1. The game seemed quite difficult, despite the score. It took place in difficult conditions. Long flight, time difference, the weather and the lack of experience at the international arena. With the score 0:2, our team ran forward and wanted to score more, after the opponent managed to score one goal. Besides, it was a nervous ending. Thanks to the coordinated team actions, Vladislav Prokopenko managed to score the final goal in the 94th minute. The result of the game, I think, was predetermined.
The team had good intensity. But we still have problems, both skilfully and physically. We can play in a good pace not more than 60 minutes. The lack of game practice in the Kazakhstan Championships and international experience plays a role.
- What can you say about the subs?
- They were fast, scored goals and assisted. All our guys are ready to take the field at any time. We hope and believe in each player. They are the best among the Kazakhstani players, future of our national team. They need to grow, develop. This win is not so big, so we need to move on. I want to congratulate the KFF National Teams Department, the Federation and, of course, the fans on this victory. We played and tried for you, thank you to everyone who supported us, we felt your support away from home.
- How will you prepare for the next match against Montenegro?
- The guys need to recover. It was difficult for them both psychologically and physically. We will prepare gradually and try to do our best in the upcoming match.