Kazakhstan Football Federation Congratulates Adilbek Jaxybekov on his birthday!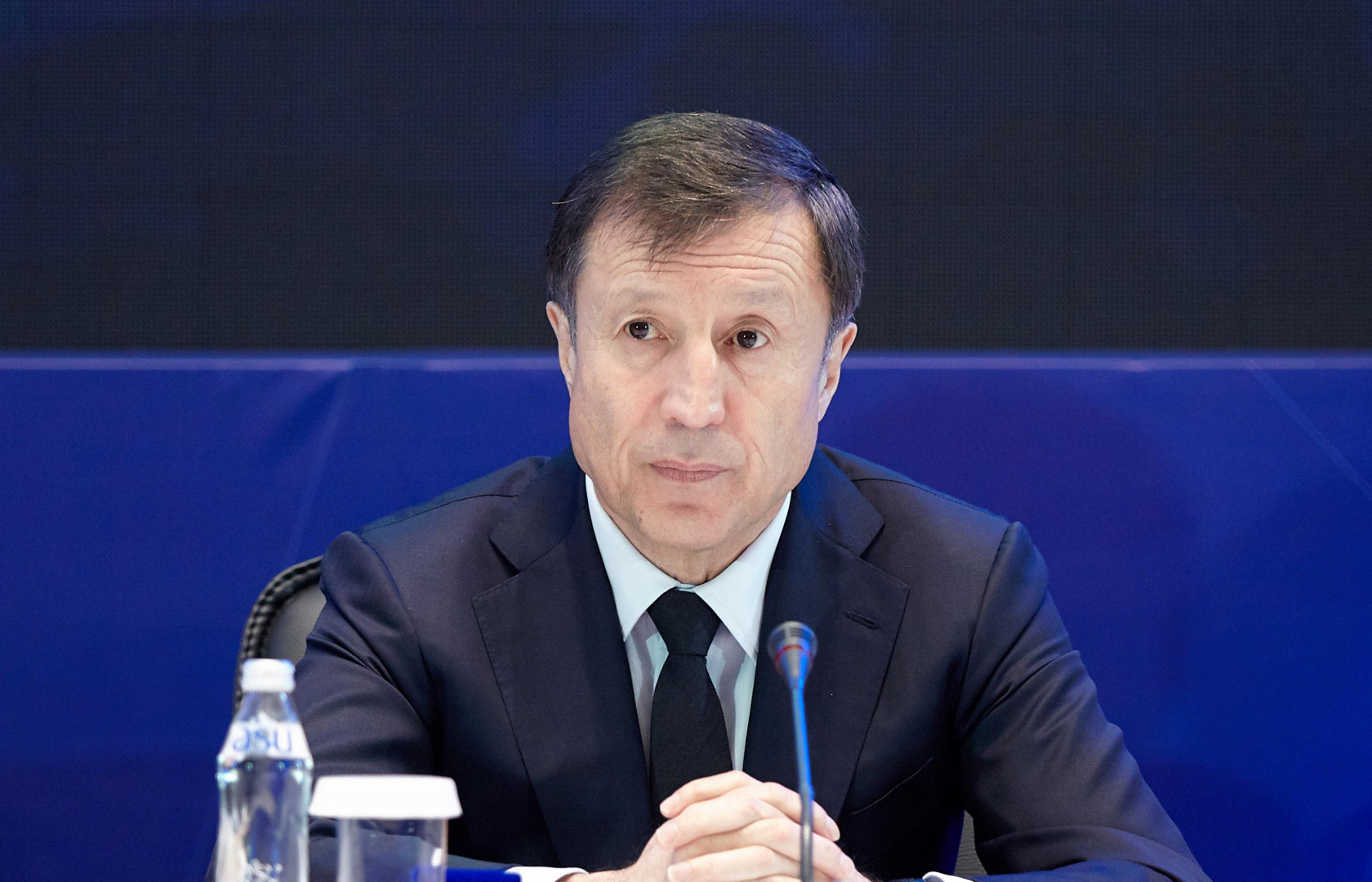 For many years, Adilbek Ryskeldinovich has headed the main football body of the country and has made a huge contribution to the development the most popular game.
Adilbek Ryskeldinovich initiated the creation of football centers throughout the country. Step by step, youth football is developing successfully.
The implementation of the Kazakhstan football development strategy 'Alga, Kazaqstan! Forward, Football!', also initiated by Adilbek Ryskeldinovich, helps to develop grassroots, futsal, women's football, infrastructure and refereeing.
The professional level of football clubs is also increasing. If before, the Kazakhstani football clubs had almost no chance to win in the first qualifying rounds of the European competition, now our clubs play with such strong rivals as 'Galatasaray', 'Celtic', 'Benfica', 'Sporting', 'Bordeaux', 'Dynamo' Kiev, 'Legia', 'Olympiacos' and some others.
The national team in the current qualifying round of the European Championship 2020 has confidently gained six points. The team are looking forward to winning in the upcoming matches and once again to delight our fans.
Internet television is also developing - the PFLK-TV project, which was created with the support of the Head of the Kazakhstan Football Federation. For several years, domestic fans have had the opportunity to watch live absolutely any match of the Kazakhstan Premier League.
Thanks to the Head of the Kazakhstan Football Federation the infrastructure is improving - stadiums are being renovated, new fields and arenas are being built, the necessary facilities are being created.
The Kazakhstan Football Federation sincerely wishes Adilbek Ryskeldinovich strong health, well-being, family happiness and new victories for the benefit of football development!
Kazakhstan Football Federation