KFF PRESIDENT MEETS WITH ALEKSANDER CEFERIN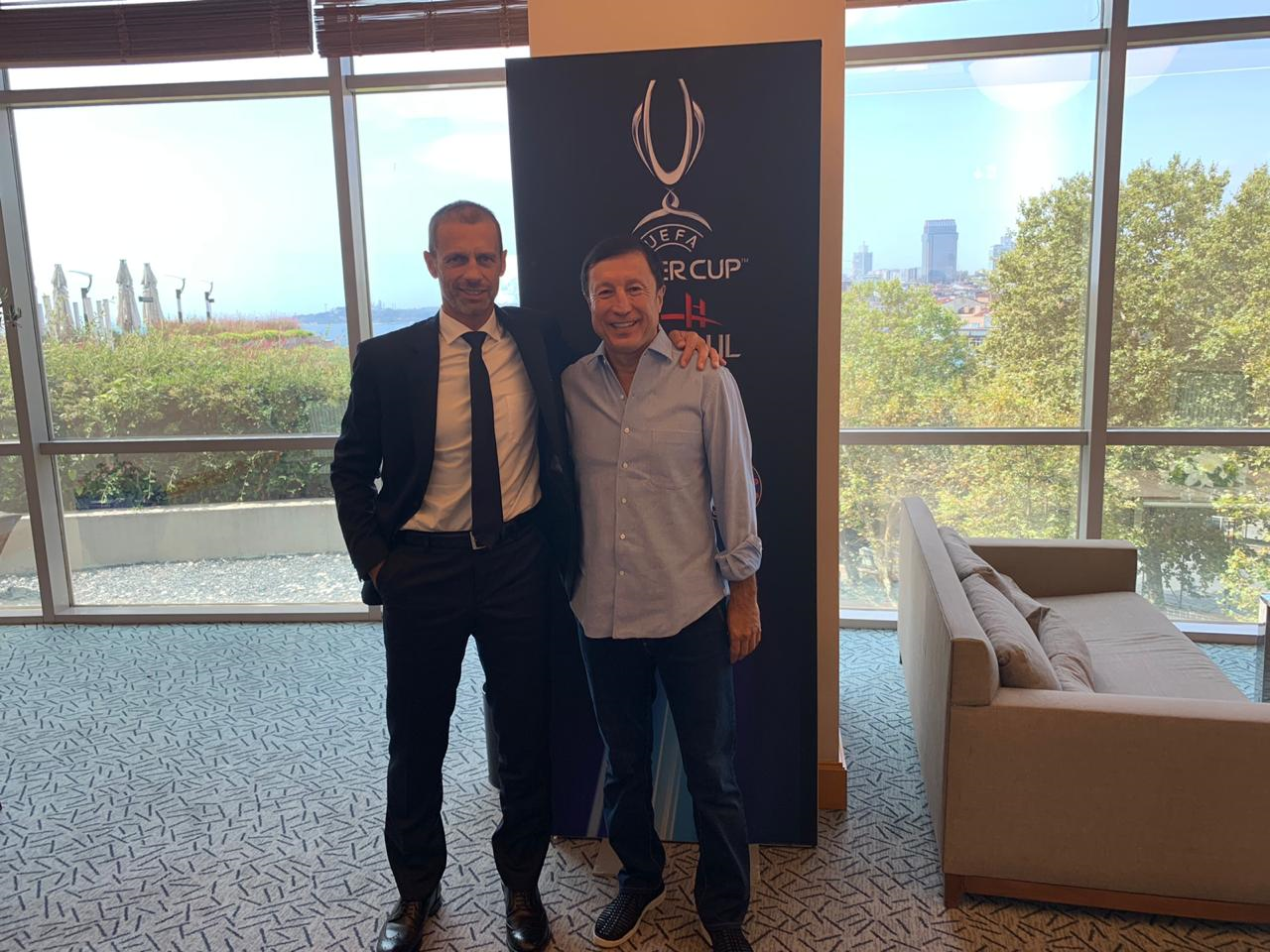 As part of the working meeting, the head of the KFF shared with Mr. Ceferin plans for the development of grassroots, refereeing, coaching staff, infrastructure and other areas, and also invited him to visit the capital of the country, the city of Nur-Sultan and the Football House.
Moreover, Adilbek Jaxybekov, shortly before the game talked with a fan boy from Kazakhstan, Ali Turganbekov, who arrived in Istambul for the match between Liverpool and Chelsea.
The KFF President noted that a cheerful boy from Nur-Sultan encourages millions of children around the world with his energy, introducing them to the most popular sport in the world.