UEFA C Licence - Second Training Module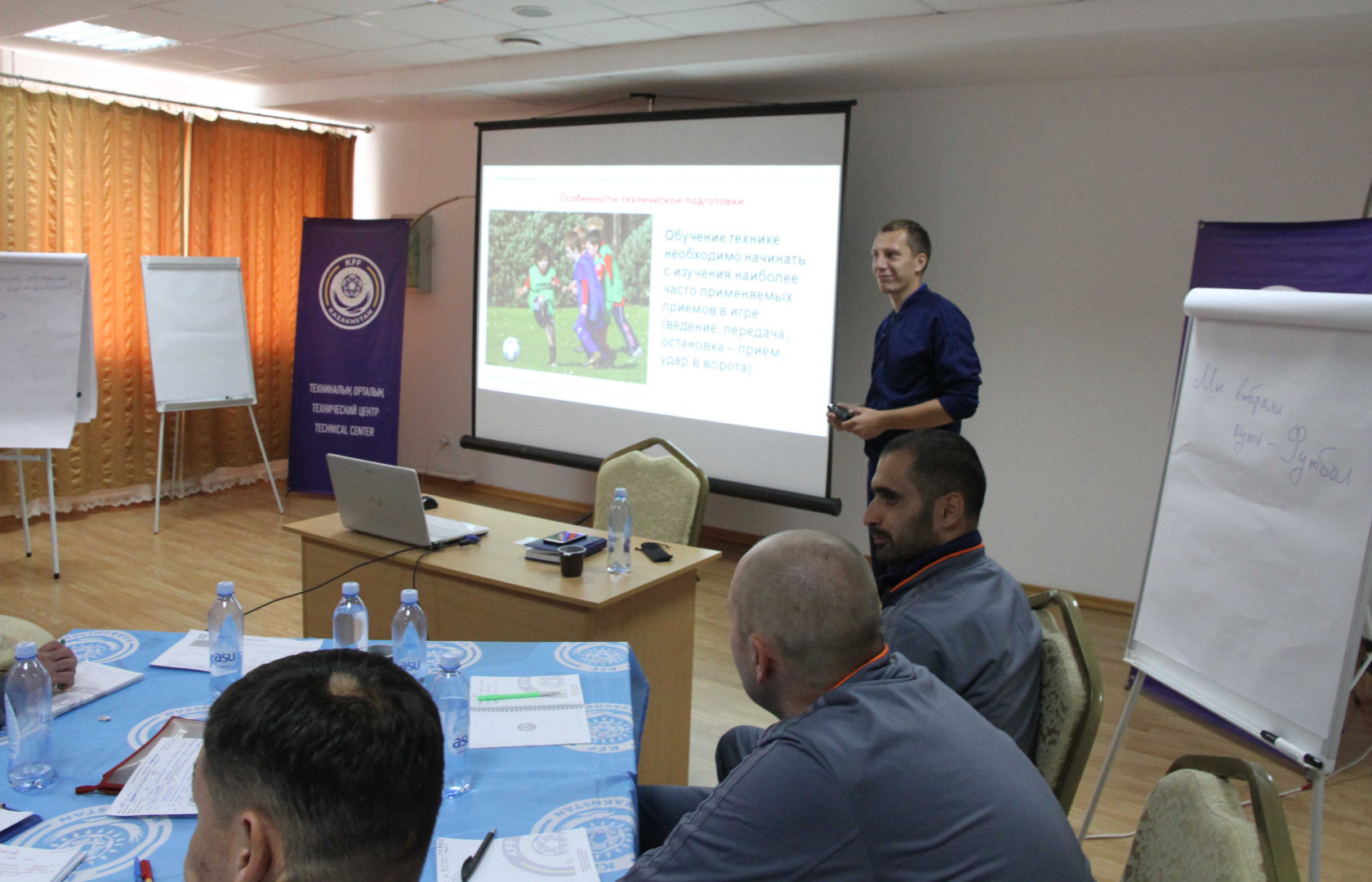 The training seminar took place from 4 to 6 September in Astana.
The coach of the Kazakhstan U17 team, Ivan Azovsky and the instructors of the Technical Center - Stanislav Pogorelov and Alexey Shapurin spoke at the event.
In addition to the students, the KFF Technical Center Consultant and the member of the UEFA Commission for Coaching Education Gennadiy Skurtul, the regional coaches of the KFF Anatoly Belyay, Eugene Bulgakov and Nikolay Razdobudko were also invited at the seminar.