Training Seminar For Coaches With UEFA ''A'' Coaching Licence Took Place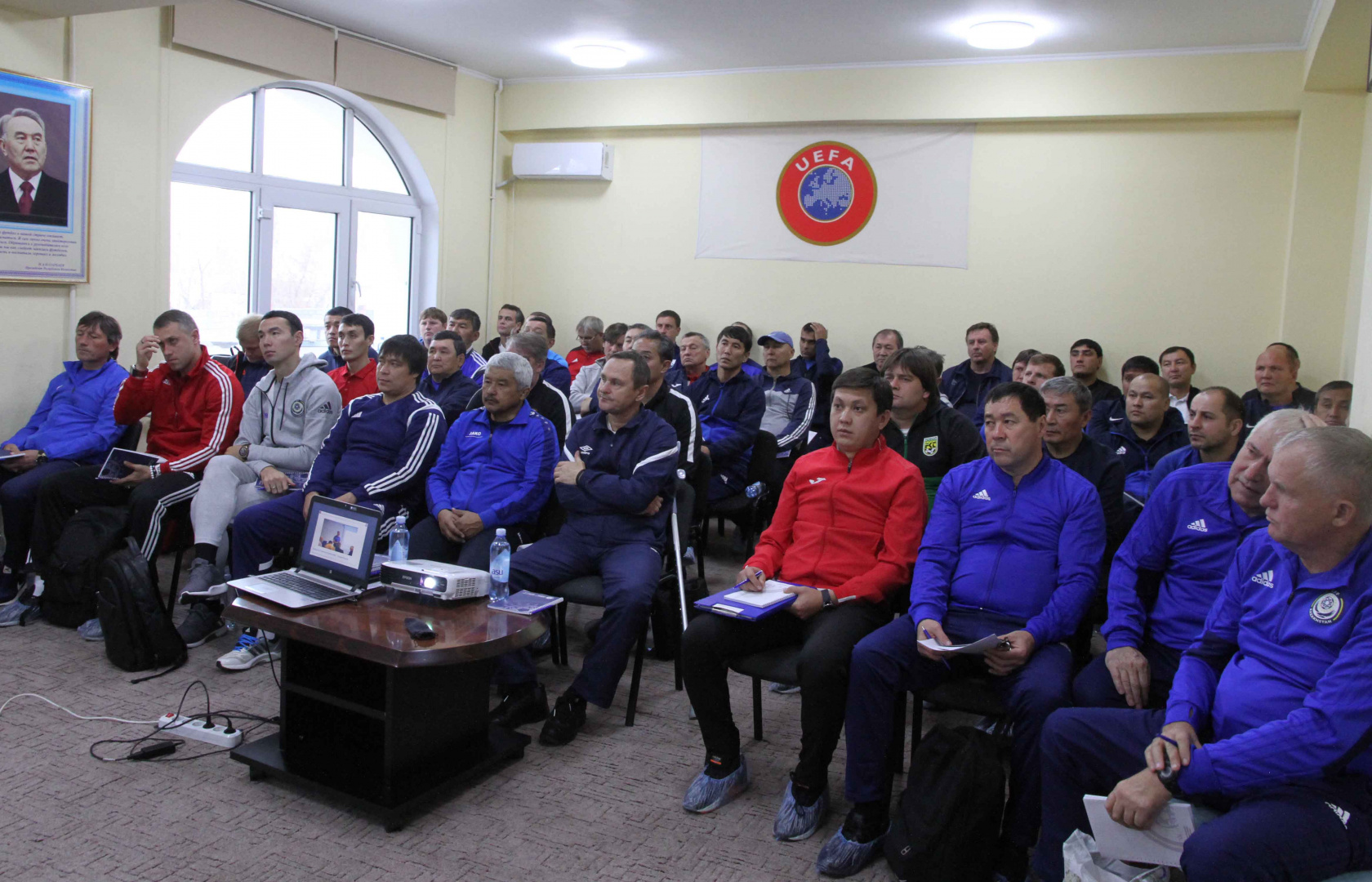 The training seminar took place on November 8-9 at the sports and training base of Kazakhstan national teams in Talgar. The seminar was attended by about 45 Kazakhstani specialists.
The well-known Kazakhstani football coaches: Vladimir Nikitenko, Vait Talgaev, Edward Glazunov, Vahid Masudov, Igor Svechnikov, Ivan Azovskiy, regional coaches and consultant of the KFF Technical Center and member of the UEFA Coaching Education Commission Gennady Scurtul administered the examinations.
The seminar consisted of theoretical part on the first day and the practice on the second.