Kazakhstan U15 Lost First Match at the UEFA Development Cup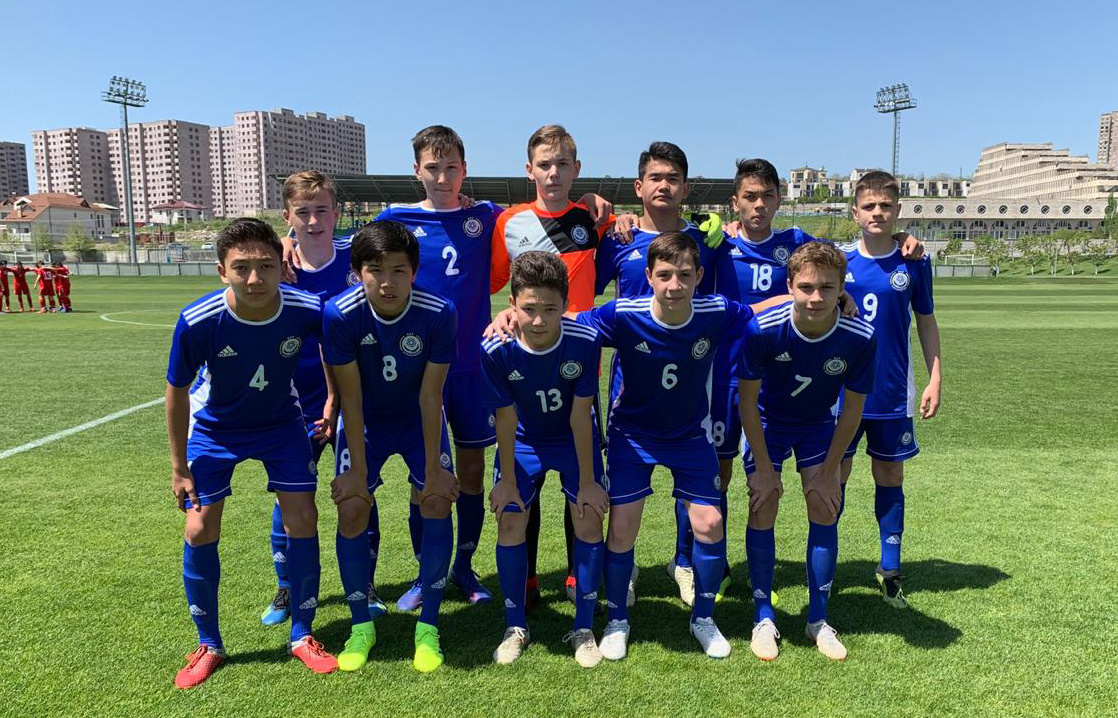 Armenia U15 - Kazakhstan U15 - 1:0 (0:0)
Goals: Tovmasyan 59
Yellow cards: Ktoyan 67
Armenia U15: Khachatryan (gk), Babayan (Grigoryan 46), Vardanyan, Ktoyan, Harutyunyan, Hakobyan (Sayadyan 68), Mkrtchyan (Karapetyan 55), Tovmasyan (Ghardyan), Barseghyan (Mirijanyan 46), Bashoyan, Galtachkyan (Ayvazyan 36).
Subs: Damiryan (gk), Khachmanyan, Vardanyan,
Senior coach - Mher Mirumyan
Kazakhstan U15: Politik (gk), Duisenbek, Zakharchenko, Manat (Valmeri 31), Baybek, Bijan, Valgushev (Zhazmagambetov 70), Goroshkov (Sayin 43), Soltanov (Izmullaev 58), Alikhan (Khanuyev 22).
Subs: Rihard (gk), Machekhin, Zakharov, Beilkhan.
Senior coach - Alexander Kuznetsov.
08.05.2019. Yerevan, Armenia.
The next match between the teams of Kazakhstan and Belarus takes place on May 10.