David Loria Finishes His Playing Career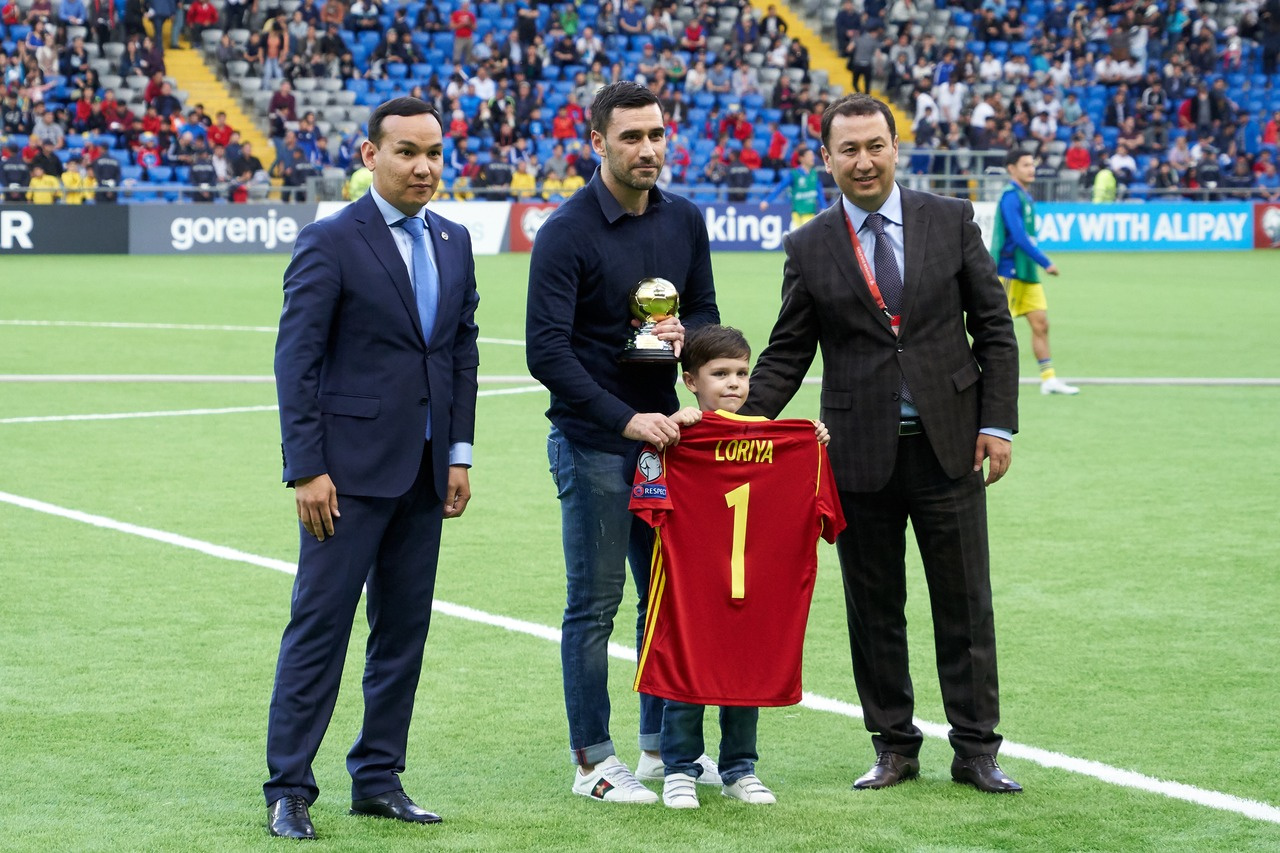 David's playing career has come to an end, it has been long and memorable. David Loria made an invaluable contribution to the development of the Kazakhstan national football team.
His debut match for the Kazakhstan national team took place in 2000 against Syria at the age of 18 years. The goalkeeper played his last match in 2017 against Armenia. For 17 years, he played 45 matches for the national team. We will always remember his memorable games and his love for football.
The ceremony took place during the break of the UEFA Euro-2020 qualifying match Kazakhstan vs San Marino. The KFF General Secretary, Azamat Aitkhozhin, presented David with a personal jersey of the Kazakhstan team and a souvenir.