Second Module "Sports Management" Took Place In Almaty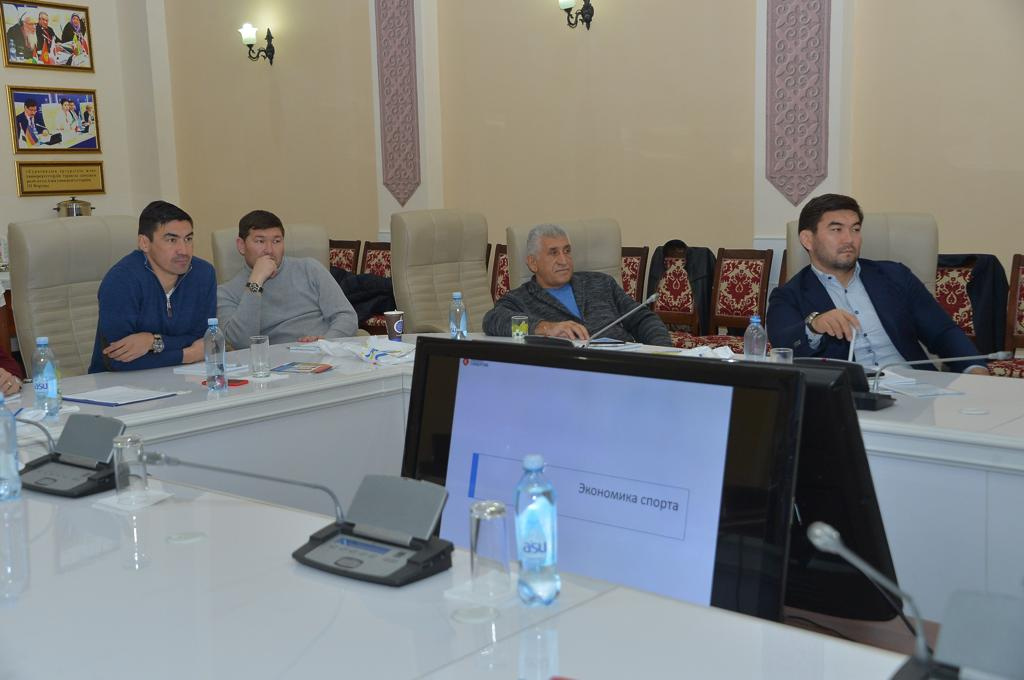 Representatives of the Kazakhstan Football Federation and the Professional Football League of Kazakhstan, the first leaders of the Premier and First League football clubs took part in it.
This year, the KFF Technical Center together with the Kazakh National University Al-Farabi has developed a training program for the course "Sports Management", which consists of three modules.
The speakers included well-known experts in the field of Sports Management: Valery Gorelikov, Director of Synergia's Sports Management Center, Aleksey Kirichek, Executive Director of FC Lokomotiv (Moscow, Russia), FIFA Leading Retail and Licensing Manager and Organizing Committee of the 2018 Ilya Slutskin and UEFA consultant Nikolai Vorobev.
The third module will be held from December 6 to 8 of the current year.
After completing the course, students will receive a certificate issued by Al-Farabi KazNU together with KFF.