Vladimir Nikitenko Visits 'Aktobe' Football Center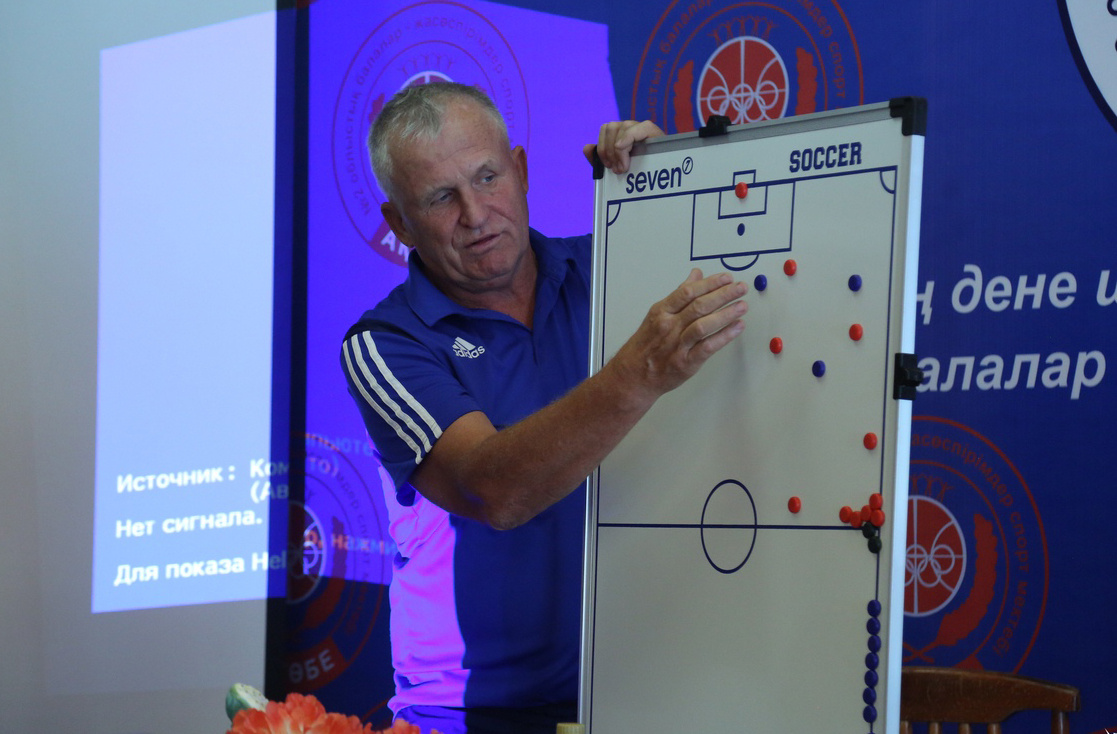 Vladimir Nikitenko reported about the work done in the football center of FC 'Aktobe':
- There was organized a seminar for the coaches of the football center to plan and analyze a practical training session on the updated methodology. The coaches were introduced to the CFF game model, as well as an analysis of the coach's work during the match. Particular attention was paid to the transfer of theoretical studies to practice in real conditions on the football field. 'I want to thank the general director Samat Smakov, the technical director Vladimir Fomichev and the head of the football center of FC Aktobe Valery Prikhno for the excellent organization of monitoring, as well as the whole coaching staff of the FC for active participation in the theoretical and practical parts of the training,' said Vladimir Nikitenko.