Kazakhstan Women's Team Will Hold TCB in the UAE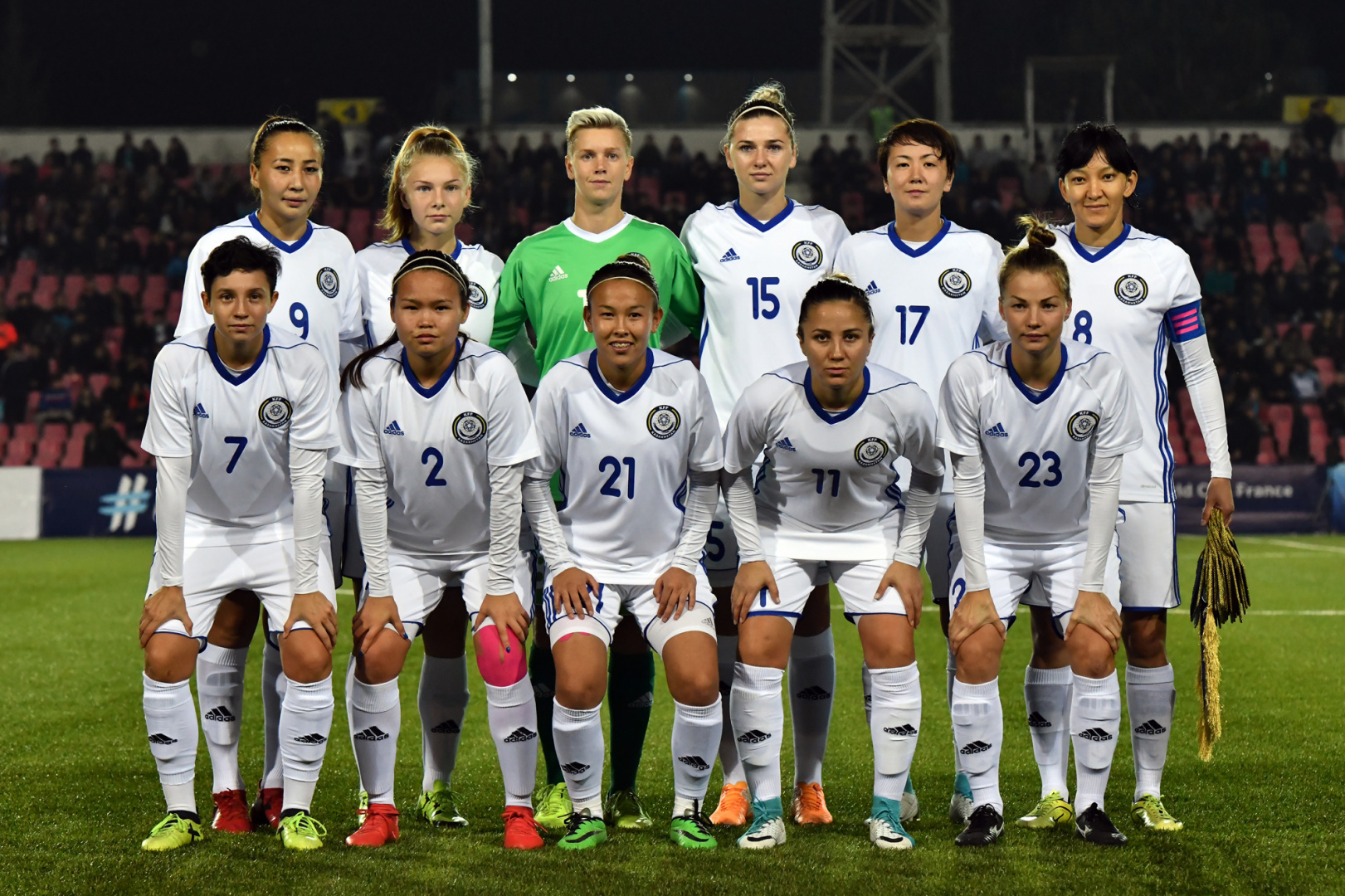 The head coach of the Kazakhsan women's team, Razia Nurkenova, recalled the 22 players.
Two of them play for the foreign football clubs. Aida Gaistenova plays in the Russian FC ''Yenisei'' and Shokhista Khodjasheva plays in ''Hakkarigücü Spor'' from the PremierTurkish League.
List of players:
Goalkeepers: Oksana Zheleznyak ("BIIK-Kazygurt"), Irina Sandalova, Angelina Portnova (both - "Okzhetpes").
Defenders: Bibigul Nurusheva ("Okzhetpes"), Yulia Myasnikova, Ekaterina Babshuk, Maria Demidova, Alexandra Burova (all - "BIK-Kazygurt"), Kundyz Kozhakhmet ("Zhiger"), Aisha Sadykova (Sports school7), Shokhista Khodasheva ( Hakkarigücü Spor, Turkey).
Midfielders: Begaim Kirgizbayeva ("Alatau"), Karina Zhumabaykyzy, Kamila Kulmagambetova, Adil Vildanova, Svetlana Bortnikova, Aselkhan Turlybekova (all - "BIIK-Kazygurt"), Asel Kubesova (Sports school 2), Aida Gaistenova ("Enisey", Russia).
Forwards: Saule Karibayeva ("BIK-Kazygurt"), Arailym Orynbasarova ("Okzhetpes"), Anastasia Vlasova ("Alatau").
Coaching Staff: Razia Nurkenova - head coach, Aitpay Dzhamantayev - head coach consultant, Orynbasar Daurenbekova - head coach assistant, Alexander Ubykin - goalkeeper coach, Arstanbek Battakov - doctor, Ayman Beysenova - massage therapist, Anastasia Zhuravleva - manager.