Dmitry Perevertov: 'We play for the honor of our country'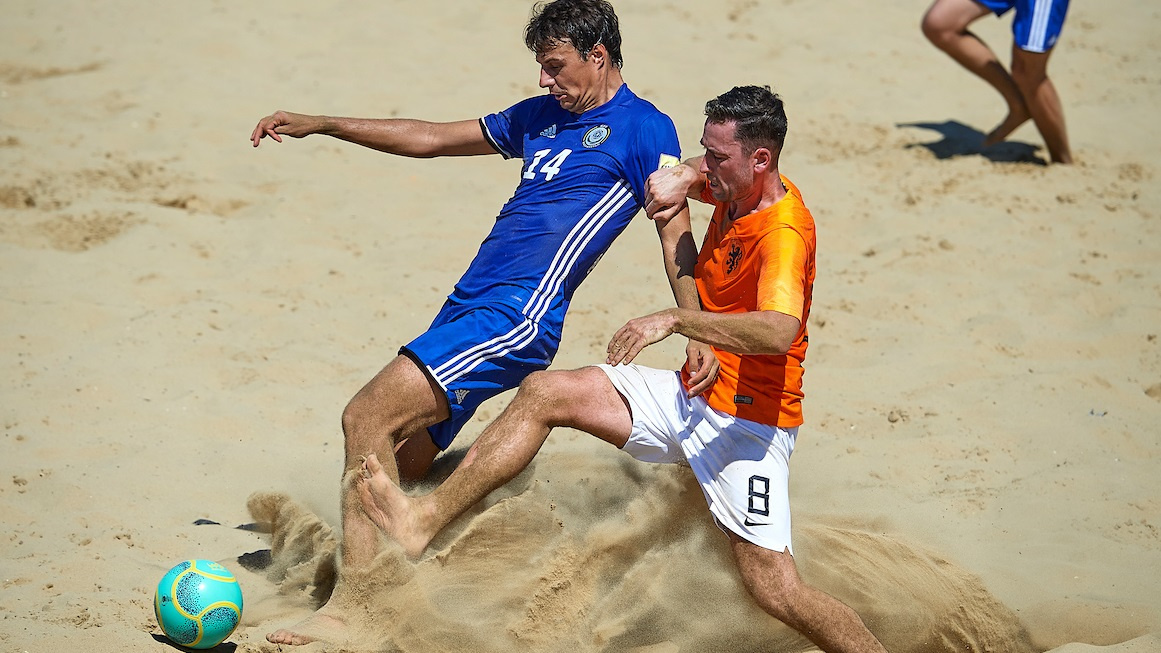 - Kazakhstan beat England in the third match (5:2). What do you think about the game?
- I think we controlled the ball, did not give the rivals to attack. We tuned in for a positive result. This attitude helped us today.
- When the British team began to score, what did you think?
- These were our own mistakes. We need to work on it. In general, we played as it was planned. The British did not surprise us, although they have individually strong players.
- Will it be even more difficult in Portugal?
- I think so, because all the strongest teams of Europe will gather there. We need to tune in to a positive result in the Promotion Final. Thanks to the fans who supported us. We play for the honor of our country.
photos - beachsoccer.com