KFF Blind Football Cup takes place in Almaty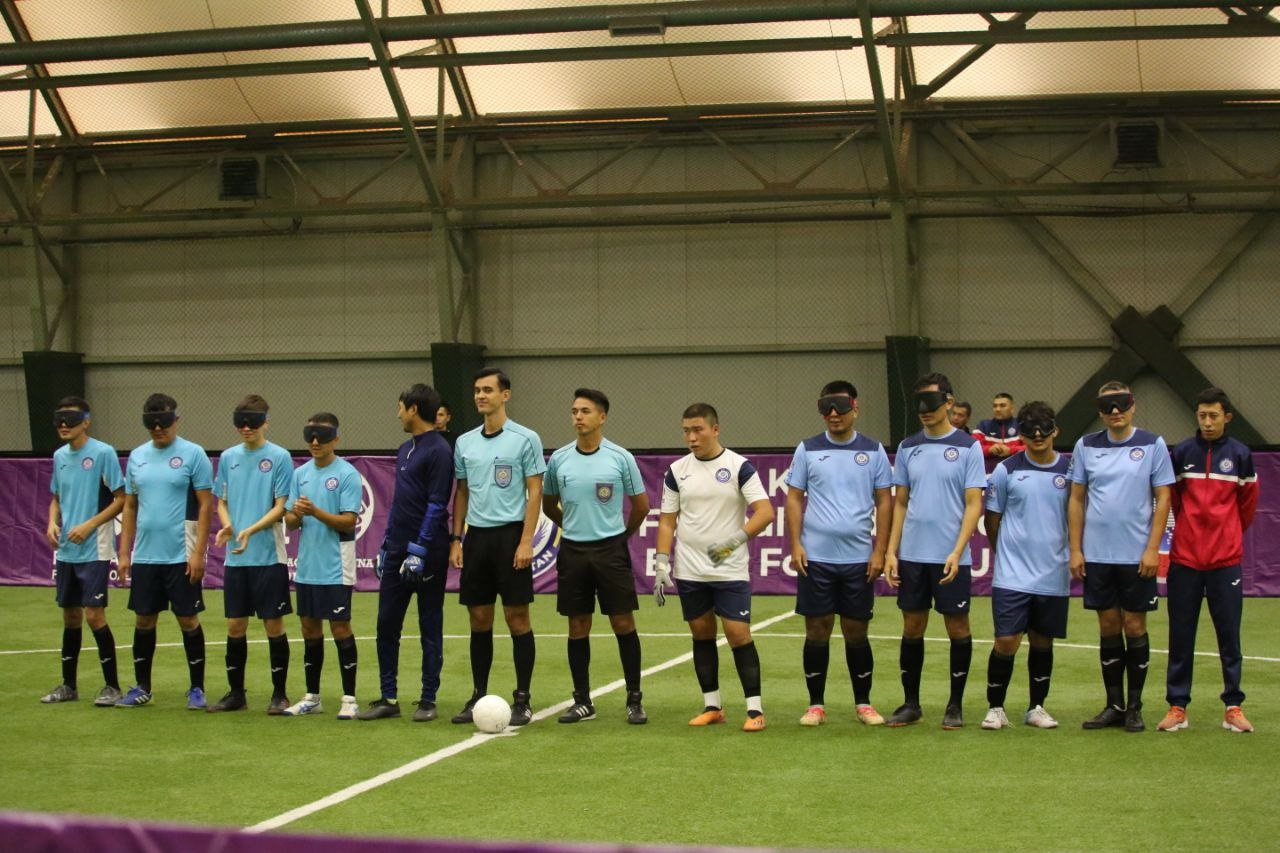 The tournament will be held for the first time, in Almaty, at the Academy of FC "Kairat". Five teams will take part in the tournament. These are Almaty, Almaty region, Aktobe, Taraz and Turkestan. The teams will play in a round-robin format.
KFF President Adlet Barmenkulov noted the importance of holding such tournaments.
"We learn to understand that true strength is also in the ability to notice and appreciate each unique individual. We admire the participants of this tournament, who, despite the difficulties, show us an example of true perseverance, determination and unquestionable belief in themselves. As a society, we are on a mission to make everyone happier by promoting equal opportunity and respect for diversity. Let this tournament serve as an inspiration for us all to continue to create a friendly and inclusive environment where every person can reach their potential and bring their joy into our world," said Adlet Barmenkulov.
Match schedule (Astana time):
September 15, 2023
09:00 Turkestan - Almaty region
10:00 Taraz - Almaty
16:00 Aktobe - Almaty region
17:00 Turkestan - Almaty
September 16, 2023
09:00 Taraz - Aktobe
10:00 Almaty - Almaty region
11:00 Taraz - Turkestan
September 17, 2023
09:00 Taraz - Almaty region
10:00 Turkestan - Aktobe
11:00 Almaty - Aktobe
September 18, 2023
10:00 A1 - A4
11:00 A2 - A3
September 19, 2023
10:00 Third place match
11:00 Final