Kazakhstan Women's National Team Played Last Match at the Futsal Euro-2019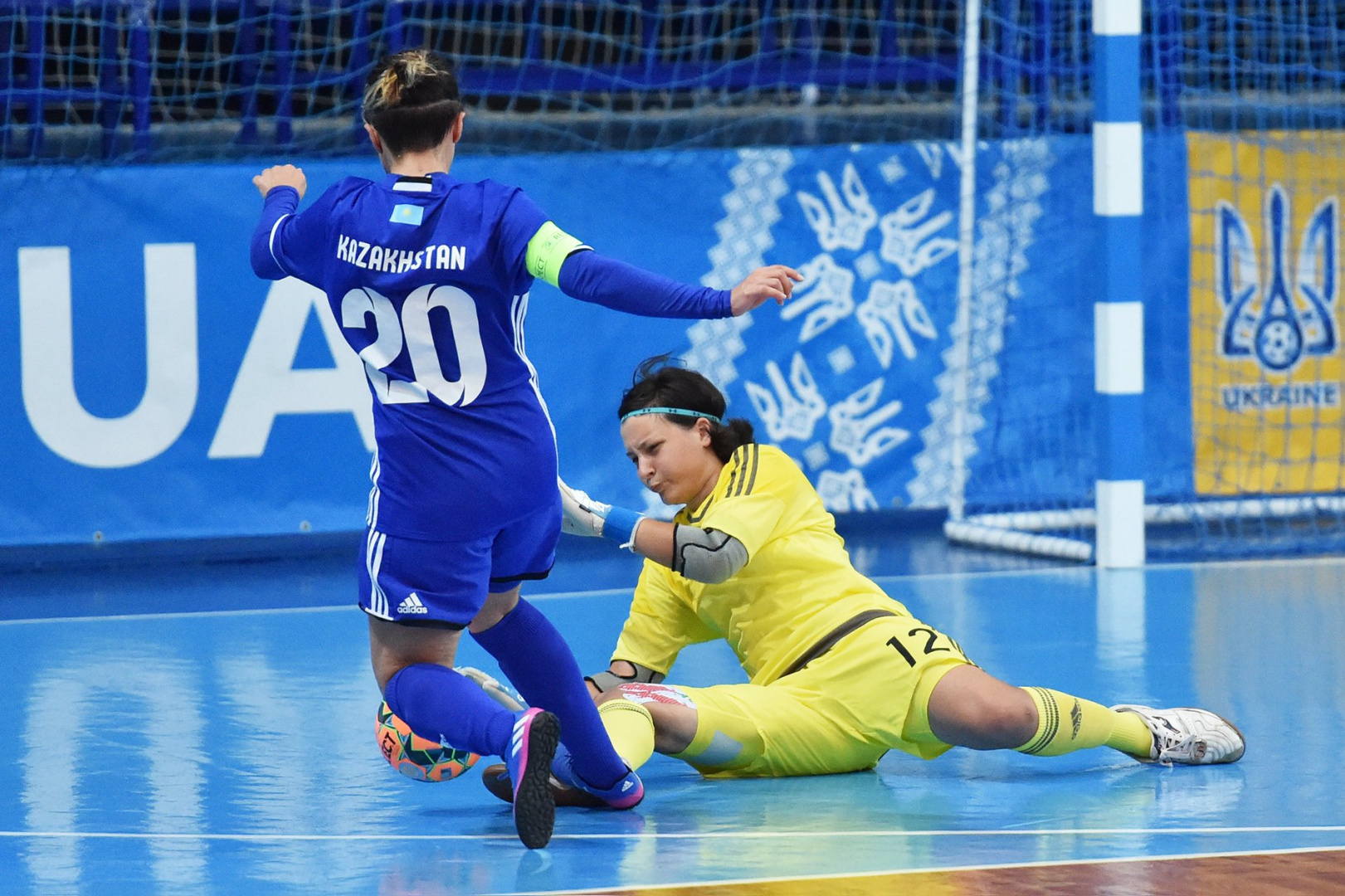 This time Kazakhstan played against Ukraine. The match ended with the victory of the Ukrainian team.

Kazakhstan vs Ukraine - 0:7 (0:3)
Goals: Vlasova 1 (own goal), Dubitskaia 5, Dudarchuk 17 (penalties), Karazhanova 22 (own goal), Sidorenko 25, Volovenko 26, Forsyuk 26 (penalty).
Yellow cards: Karibayeva 15, Sadvakasova 14.
Red cards: Sadvakasova 26.
Kazakhstan: Aitekova, Burdakova, Vlasova, Kirgizbaeva, Kudaibergenova, Karibaeva(c), Karazhanova, Ogay, Sadvakasova, Komorova, Sharapidenova.
Head Coach: Natalia Ivanova.
Ukraine: Tsukalenko, Sagaidachna, Kirilchuk, Volovenko, Dubitskaya, Forsyuk(c), Dudarchuk, Sidorenko, Klipachenko, Mayborodina, Babenko, Pavlenko.
Head Coach: Oleg Shaytanov.
Referees: Valentin Chupla (Wales), Stefan Vrejens (Belgium), Yangos Yanggu (Cyprus).
15.09.2018 Cherkassy. SC ''Budivelnik''.