Kazakhstan U-19 Team's Rivals at the first European Futsal Championship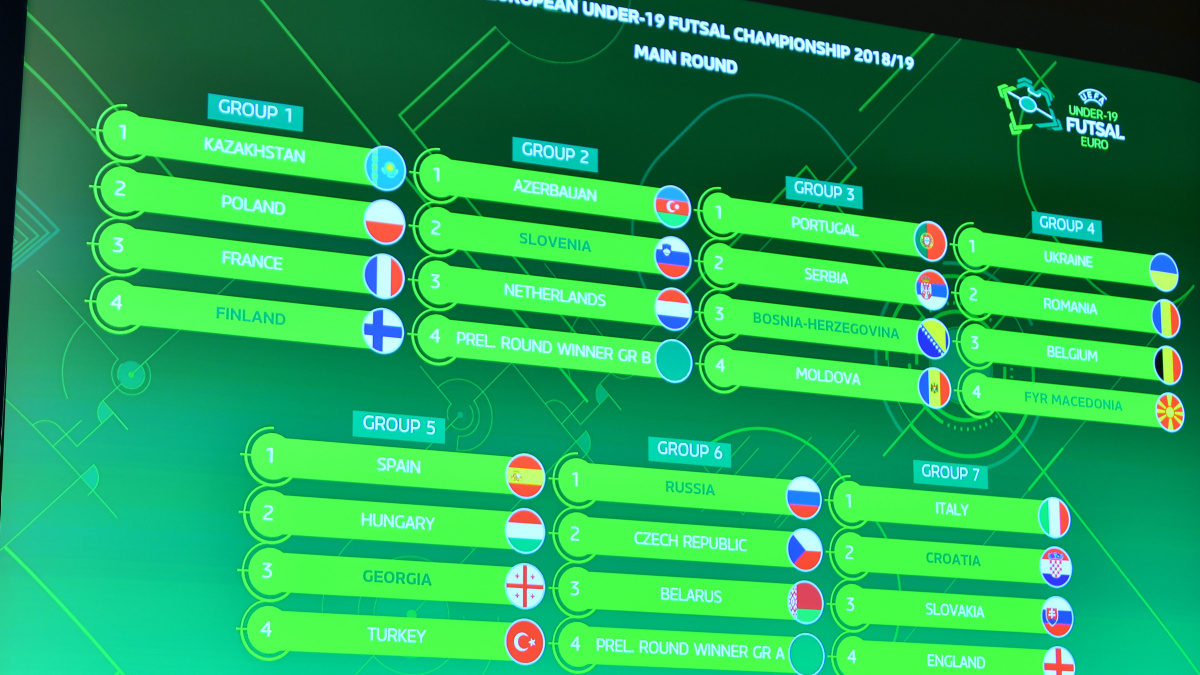 The tournament will be attended by 35 national teams. Kazakhstan U-19 national team will start the competition from the main round.
Our futsal players are in group 1 with teams from Poland, France and Finland. Games will be held from 26 to 31 March 2019 at the home arena of the Finnish national team.
The preliminary qualifying round draw (January 21-26, 2019):
Group A: Montenegro, Greece, Lithuania, Andorra
Group B: Sweden, Kosovo, Cyprus, San Marino
Group winners will qualify for the main round.
The main round draw (March 26-31, 2019):
Group 1: Kazakhstan, Poland, France, Finland (hosts)
Group 2: Azerbaijan, Slovenia (hosts), Netherlands, winner of group B preliminary round
Group 3: Portugal, Serbia, Bosnia and Herzegovina (host), Moldova
Group 4: Ukraine, Romania, Belgium, Macedonia (hosts)
Group 5: Spain, Hungary, Georgia (hosts), Turkey
Group 6: Russia (hosts), Czech Republic, Belarus, winner of group A of the preliminary round
Group 7: Italy, Croatia (home), Slovakia, England
Seven group winners will join the Latvian team in the decisive tournament. The final stage will be held from 8 to 14 September 2019 in Riga.
The final stage (September 8-14, 2019)
Participants of the final stage will be divided into two groups of four teams. The two best teams of each group will continue to fight in the semifinals.