Kazakhstan U15 Wins The UEFA Development Cup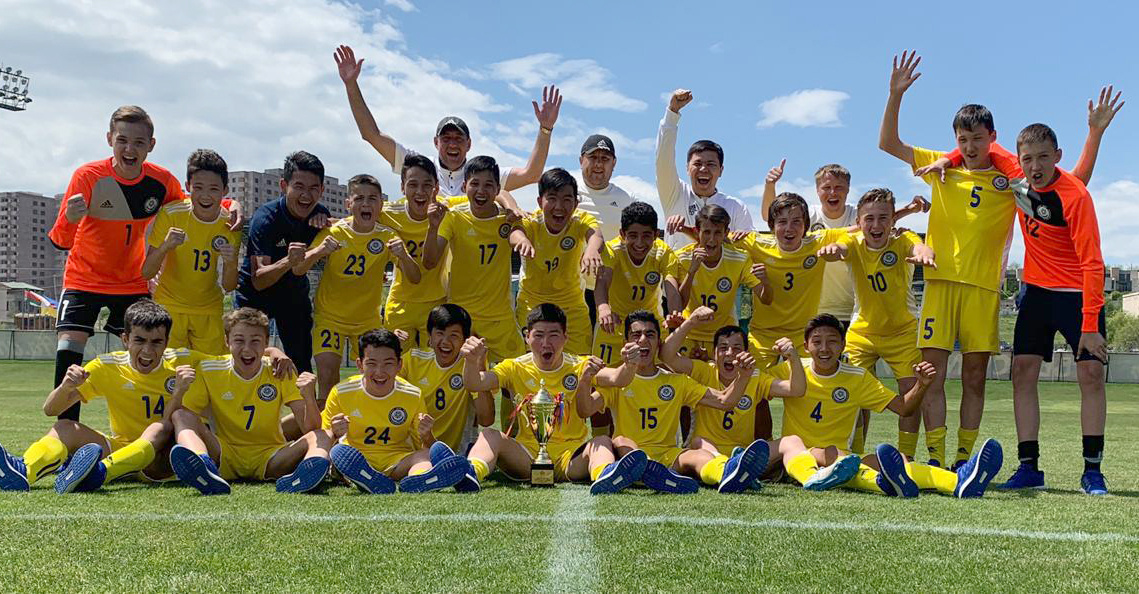 In total, three national teams took part in the tournament. Our team played two matches. In the first match, Kazakhstan with a minimum score lost to the hosts - 0:1, but in the second game, Kazakhstan achieved a major victory over the national team of Belarus - 4:1.
In addition, our team coached by Alexander Kuznetsov played a friendly match with the youth team of the Armenian Banants and won with - 2:1. Olzhas Baibek and Koshali Izmullayev scored goals for Kazakhstan.
Kazakhstan U15 Results
Armenia U15 - Kazakhstan U15 - 1:0 (0:0)
Goals: Tovmasyan 59
Kazakhstan U15 - Belarus U15 - 4:1
Goals: Baibek, Amir (2), Abil
FC Banants - Kazakhstan U15 - 1:2
Goals: Baibek, Izmullayev.
Kazakhstan U15 squad
Goalkeepers: Rihard (Shakhter), Politik (Kairat)
Defenders: Tuyakbaev (Alash-RKS), Zakharov (Zhas-Kyran), Goroshkov, Zakharchenko, Bijan, Duisenbek (all - Kairat)
Midfielders: Beilkhan, Soltanov, Machekhin, Izmullaev, Abil (Alash-RKS), Khanuev, Valgushev, Baibek, Manat ( Kairat), Valmeri (Marset, Spain)
Forwards: Zhazmagambetov (Caspi), Amir, Sayin (Zhas-Kyran).
Coaching staff: Alexander Kuznetsov - senior coach, Artyom Gavrilenko - assistant senior coach, Daniel Richard - goalkeeper coach, Galilbai Akhmetov - doctor, Bolat Adambekov - manager.