Seilda Baishakov: 'The Successful Final!'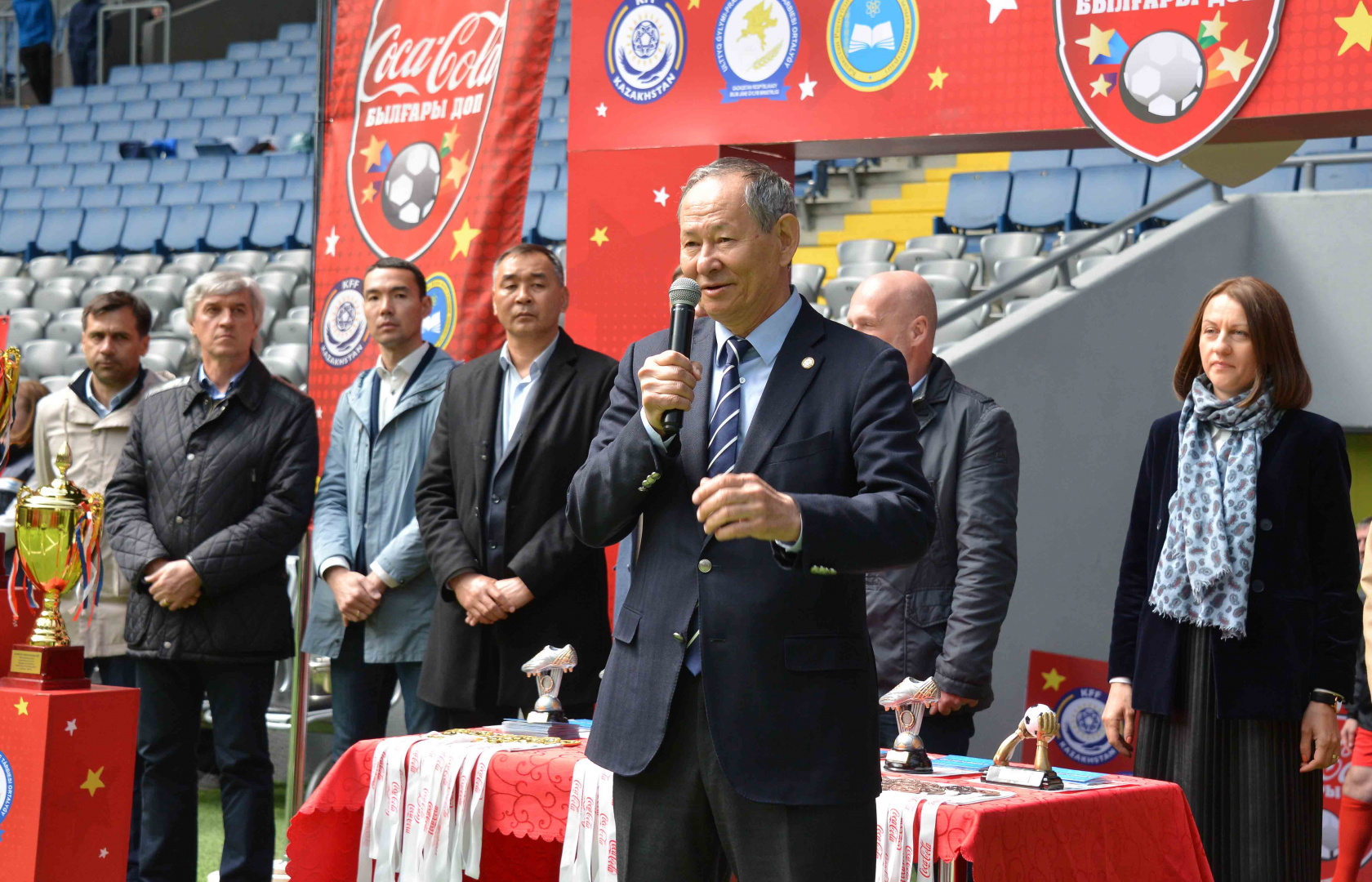 - The 13th in a row final of the Coca-Cola Bylgary Dop tournament was very well organized. Thanks to the support of the Kazakhstan Football Federation, the Coca-Cola Company and the Ministry of Education and Science of the Republic of Kazakhstan, for 13 years this is the widely held tournament among schoolchildren.
Today, we could see how schoolchildren from the different regions of the country took the field and did their best, showed their skills, intensity, and desire to win.
The final was successful! Two equal teams fought for the title of the best. The players from the Zhambyl region were more lucky in the penalty shootout.
We, football veterans, started our first football steps in the tournament Kozhanuy Maych. I hope that soon we will see these young players in the best teams of our the Premier League,' said Seilda Ikramovich.