Michal Bilek Attended the Coca-Cola Bylgary Dop Finals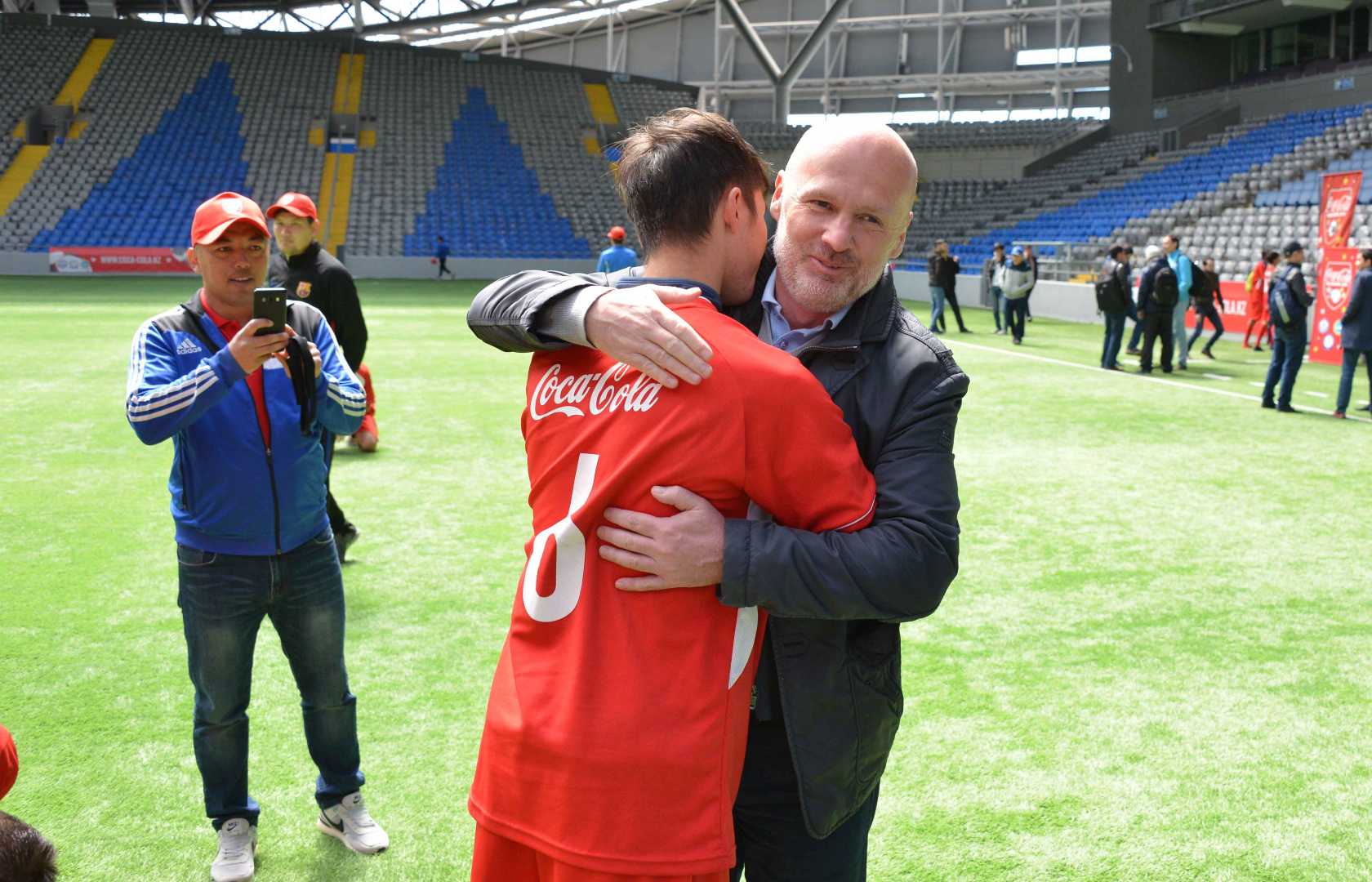 In addition, Mr. Bilek took part in the award ceremony. After the final match, a European expert supported the young player of the Kostanay region team, Artyom Shaykhatdinov, who failed to score a decisive penalty kick.
Also, the award ceremony was attended by Advisor to the KFF President Seilda Baishakov, Assistant Head Coaches of the Kazakhstan national team, Michal Hipp and Talgat Baysufinov, Vice-Minister of the Ministry of Education and Science of the Republic of Kazakhstan, Rustem Bigari, Senior Coach of the Kazakhstan U-21 team, Alexander Moskalenko and Assistant Senior Coach, Kairat Nurdauletov, Senior Coach of the U-19 team, Aleksandr Phamilcev and Assistant Senior Coach, Igor Svechnikov, representatives of the Coca-Cola company, Azel Zhanibek and Alima Isembayeva.