Kazakhstan National Team's Squad For Matches against Cyprus and Belgium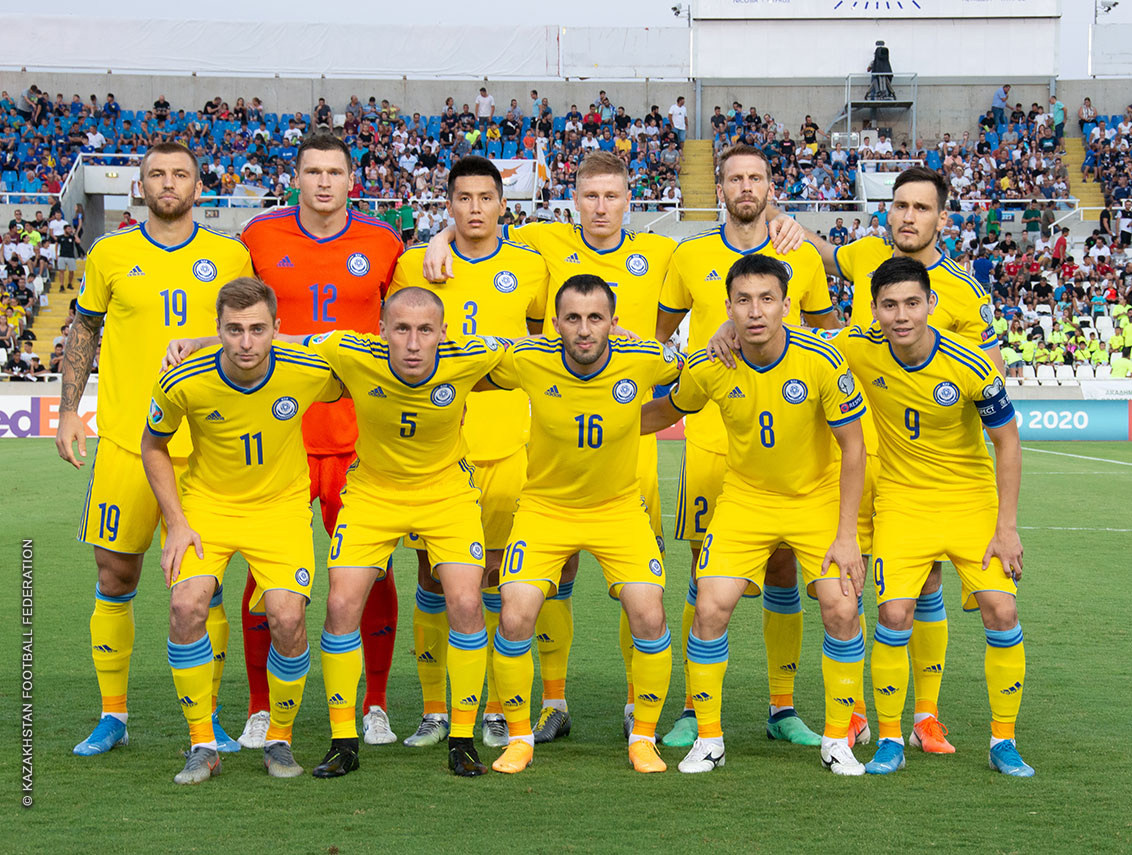 Goalkeepers: Dmitro Nepogodov (Ordabasy), Stas Pokatilov (Kairat), Igor Shatskiy (Shakhtar)
Defenders: Abzal Beisebekov, Yuriy Logvinenko, Dmiriy Shomko (all - Astana), Nurali Alip, Gafurzhan Suyumbayev (both Kairat), Alexandr Marochkin (Kaisar), Temirlan Erlanov, Sergey Malyy (both - Ordabasy), Olzhas Kerimzhanov (Zhetysu), Yan Vorogovskiy (Beershot, Belgium)
Midfielders: Yuriy Pertsukh (Astana), Aibol Abiken, Georgy Zhukov, Bauyrzhan Islamkhan, Islambek Kuat (all - Kairat), Askhat Tagybergen (Kaisar), Baktiyor Zainutdinov (Rostov, Russia)
Forwards: Maxim Fedin (Tobol), Tokhtar Zhanggylyshbay (Ordabasy), Sergey Khizhnichenko (Astana).
Subs: Vladimir Plotnikov (Kairat), Aslanbek Kakimov (Aktobe), Serikzhan Muzhikov, Roman Murtazaev (both Astana), Aslan Darabaev, Erkin Tapalov, Aybar Zhaksylykov (all - Zhetysu), Duman Narzildaev (Kaisar), Marat Bystrov, Timur Dosmagambetov (both - Ordabasy), Victor Dmitrenko, Azat Nurgaliev, Bauyrzhan Turysbek, Ruslan Valiullin, Dmitry Miroshnichenko (all - Tobol), Gevorg Najaryan (Shakhtar).
Coaching staff: Mikhal Bilek - head coach, Michal Hipp - assistant head coach, Talgat Baysufinov - assistant head coach, Nikolay Rodionov - goalkeeper coach, Marat Eslyamov - physical trainer, Perekhod Tadeush - doctor, Evgeniy Karnaukhov - massage therapist, Aleksey Gudzev - massage therapist, Dmitriy Nikolaev - massage therapist, Timur Kusainov - analyst, Bauyrzhan Eldenbaev - videographer, Maxim Schaubert - administrator, Dinmukhamed Oralov - kit manager, Nurken Mirzagaliyev - media officer.
Please recall that the Kazakhstan national team will play two home matches at the Astana Arena stadium. The match Kazakhstan vs Cyprus takes place on October 10 at 20:00, the match Kazakhstan vs Belgium takes place on October 13 at 19:00 (local time).