Preparation For The President's Cup Continues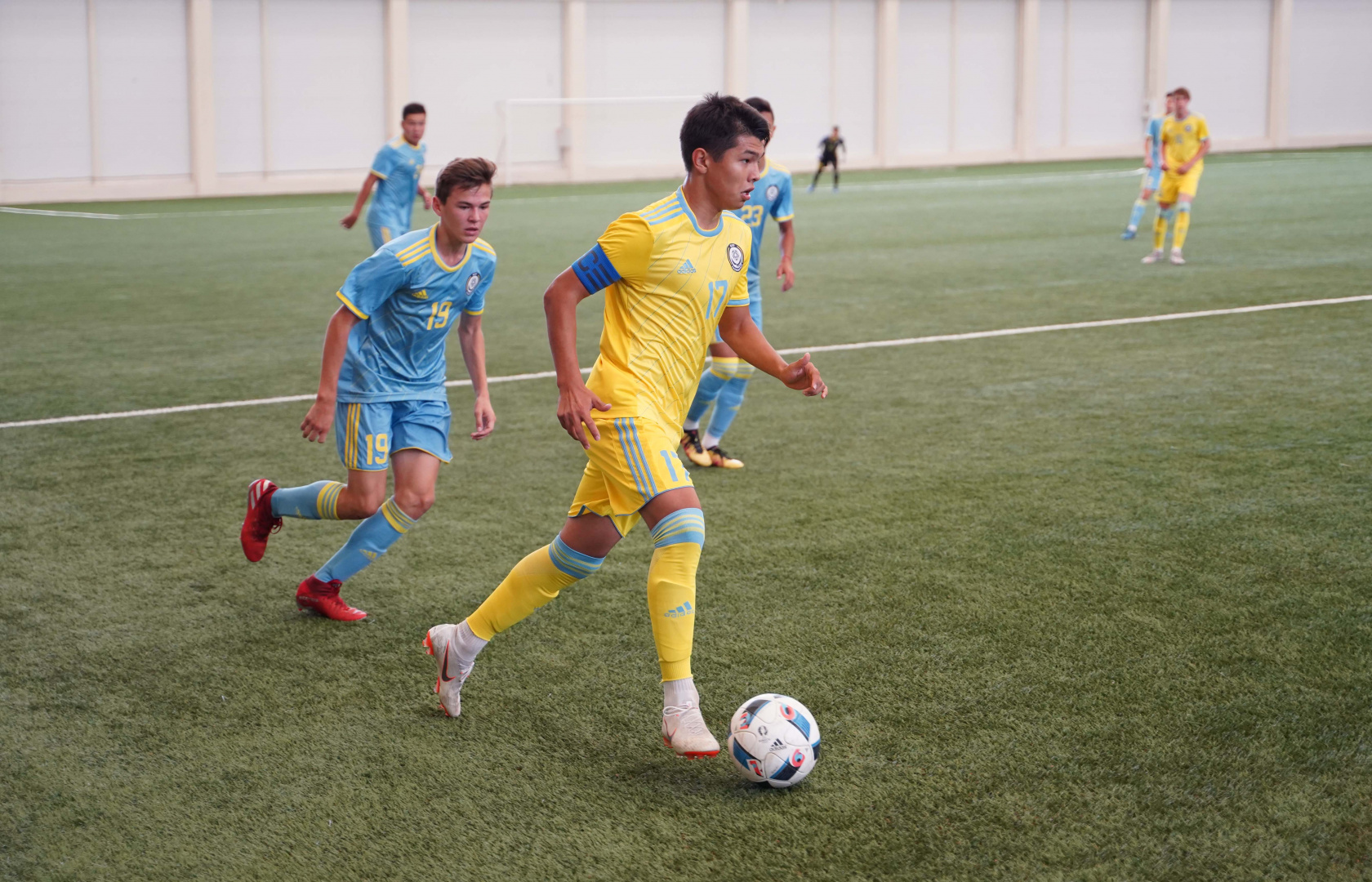 The Kazakhstan-1 team won (6:1). The defender Arsen Azatov completed a hat-trick; Yegor Tkachenko, Daniyar Dulatov and Vadim Yakovlev, scored goals for the Kazakhstan-1. Ruslan Tashmetov scored for the Kazakhstan-2.
Kazakhstan-1 - Kazakhstan-2 - 6:1 (3:0)
Goals: Arsen Azatov 3, 14, 80, Vadim Yakovlev 34, Egor Tkachenko 42, Daniyar Dulatov 59 - Ruslan Tashmetov 76.
Referees: Sayat Karabaev, Rustem Matyakubov, Nurzhan Zhunusov (all - Nur-Sultan).
21.08.2019. Nur-Sultan, Kazakhstan. Sports arena of 'Football House'.
Please recall that the XII international football tournament - President's Cup of the Republic of Kazakhstan takes place from August 23 to August 29. This year the teams of the Kyrgyztan, Armenia, Tajikistan, Lithuania and two national teams of Kazakhstan will take part in the tournament.
All matches of the President's Cup will take place on sports arena of the 'Football House'. The live stream will be available on the KFF official YouTube channel.