Orynbasar Daurenbekova: "We confidently looked forward to victory"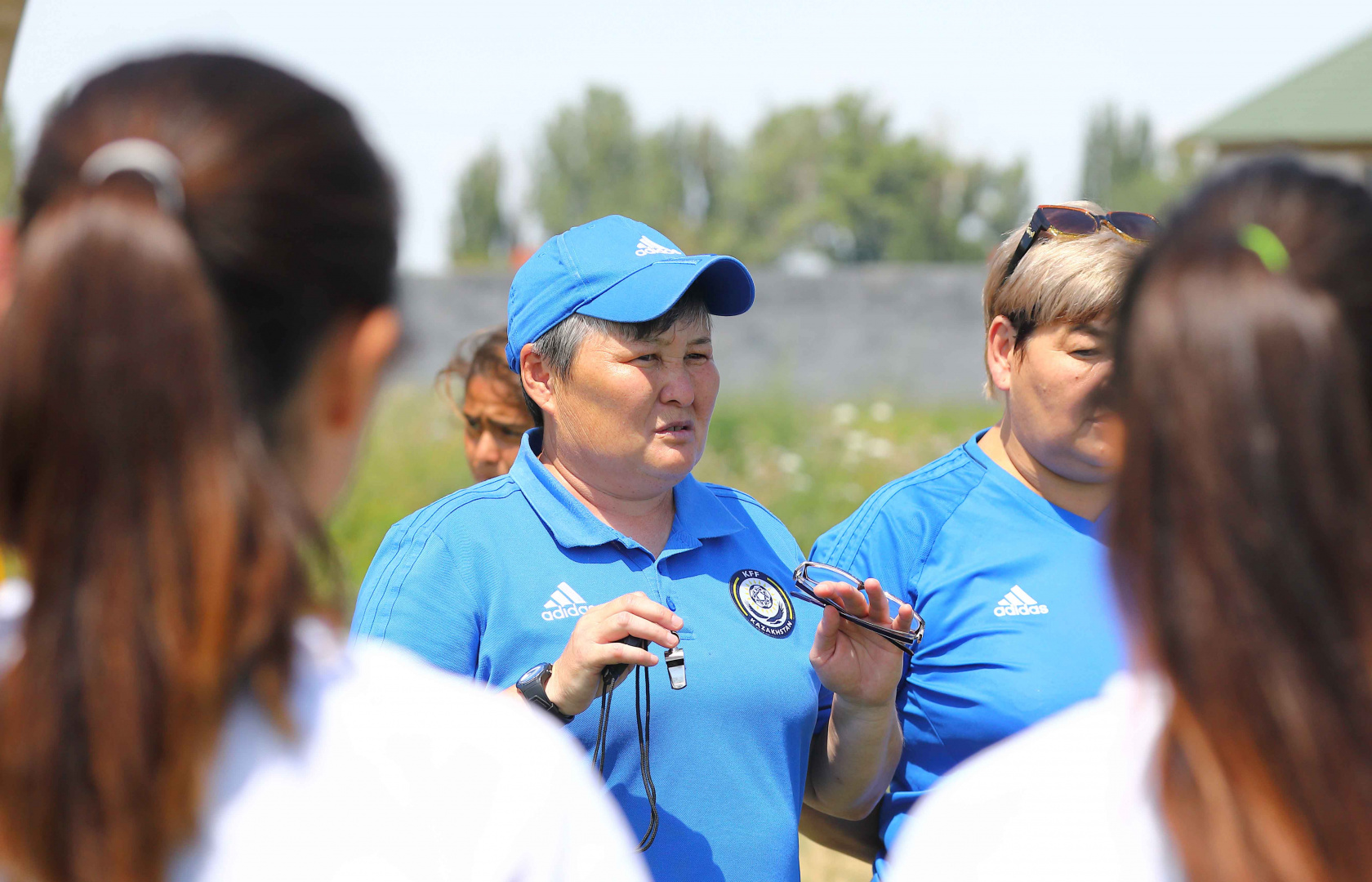 - Can you share your impressions of the tournament -about the level of organization and the rivals, did you manage to implement the plans you set up before the tournament?
- We were happy to participate in the tournament "Nadezda", competing with such strong rivals as Kyrgyzstan, Uzbekistan and Tajikistan. We are all neighbors, the countries of Central Asia and despite the fact that Kazakhstan participates in European competitions, it is interesting for us to hold matches with teams that play in the Asian Football Confederation. I want to note that all the teams are well prepared and performed spectacular football.
I would like to thank the Football Federation of the Kyrgyz Republic for the excellent organization of the tournament.
As for the set, of course, we had a specific purpose - to show the level of women's football in Kazakhstan, to do our best nd take the 1st place. I think the girls performed successfully. They worked hard and, despite the very hot weather - it was +38 C, confidently looked forward to victory.
- What practicse did this tournament give to our team?
- It should be noted that international tournaments always allow you to see the game "from the outside." Playing with rivals from other countries, we could see our weaknesses, and the strong qualities of the players that need to be developed further. International gaming experience allows you to grow professionally, to discover new opportunities, to feel the situation of ''healthy competition''. Such tournaments are an excellent practice before the forthcoming qualifying matches of the European Championship, which will be held in October this year. We will play with teams from Greece, Switzerland and Northern Ireland. Games will be held in Greece.
- what can you say about the players in our team?
- The central defender - Aleksandra Burova was awarded as the top defender of the tournament. Also I want to highlight the central midfielder - Aya Shulakova and the forward - Eldana Aytimbetova was the best scorer of the tournament.