Failed to Win in Andorra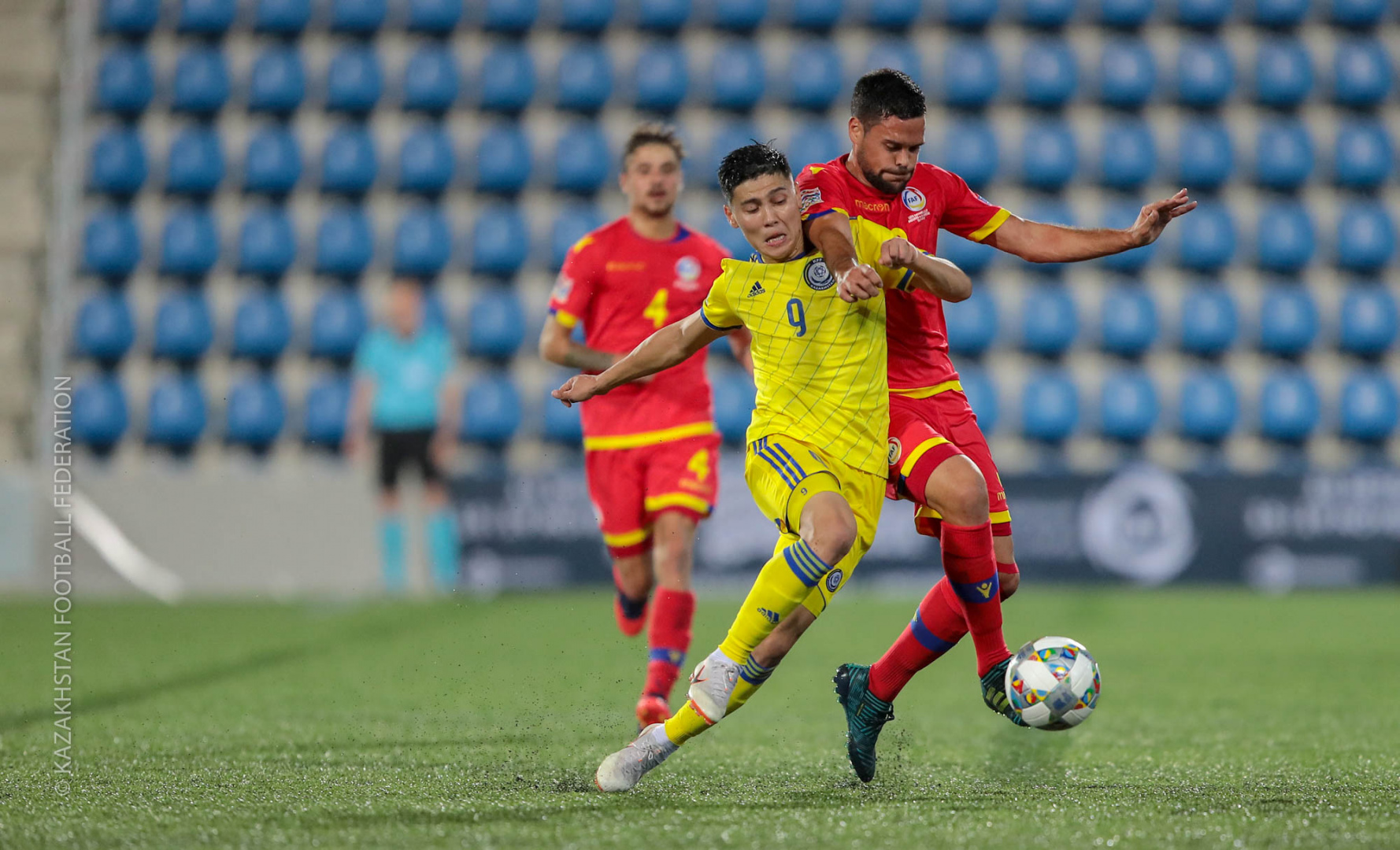 As expected, the match began with a confident game of Kazakhstan. Our players tried to flank attack, the team captain Dmitry Shomko tried especially hard.
Several times Kazakhstan football players took the corners, but defensie of the Andorra team played also well.
In the middle of the first half, Kuat kicked from outside the penalty area - the shot went strong and hit the captain of the rivals' team Lima.
The first half was completely under the control of our team, but with no goals scored.
The second half began in the same manner as the first. Kazakhstan continued to press, the team attacked more aggressively. At the beginning of the second half, Kazakhstani footballers filled the opponent's penalty with corners and penalties.
In the 68th minute our team earned the next corner. Bauyrzhan Islamkhan passed, and Yuri Logvinenko managed to open the scoring - 0:1.
A few minutes after Serikzhan Muzhikov received his second yellow card and the national team of Kazakhstan remained in the minority.
In the 86th minute, the Andorran national team held as it seemed not very dangerous attack. However, Shomko played inaccurately - took interception and substitute Jordi Alaes equalized the score - 1:1.
Andorra - Kazakhstan - 1:1 (0:0)
Goals: Alaes 86 - Logvinenko 68
Yellow cards: Martinez 39, Alaes 79 - Tungyshbaev 11, Muzhikov 45+2
Removal: Muzhikov 76 (second yellow card)
Andorra: Josep Gómes (gk), Cristian Martinez, Marc Velez, Marc Rebes, IIdefons Lima (c), Ludovic Clemente (Jordi Alaes 69), Márcio Vieira, Moises San Nicolás, Txus Rubio (Sebas Gómez 80), Joan Cervos, Max Llovera.
Kazakhstan: Nenad Erić (gk), Yevgeny Postnikov, Islambek Kuat, Serikzhan Muzhikov, Bauyrzhan Islamhan, Erkebulan Tungyshbaev, Aleksey Shchotkin, Roman Murtazayev, Dmitri Shomko (c), Abzal Beysebekov, Yuri Logvinenko.
Referees: Torarinsson, Gudmundsson, Sigurdarson (all - Iceland)
09.10.2018. Andorra. «Estadio Nacional».