Taraz Hosted Anton Shokh Memorial Tournament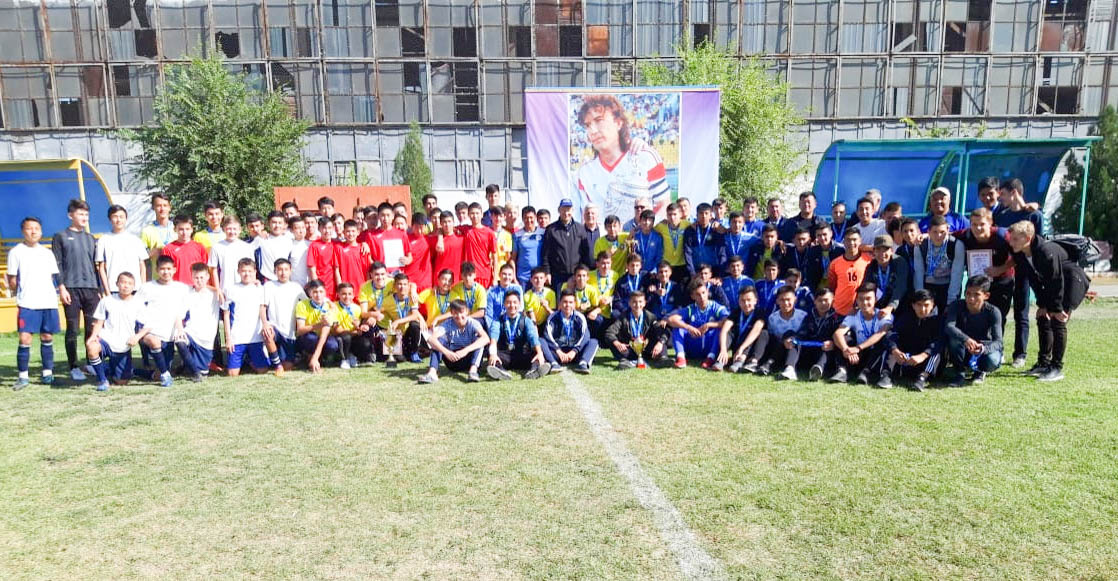 The tournament was held among junior teams of 2002-2003 year born. Six teams took part in the competitions: ODYUSSH (Shymkent), Youth Sports School №2 (Taraz), "Montazhnik" (Taraz), SDUSHOR (Chui region, Kyrgyzstan), Pakhtakor (Tashkent, Uzbekistan) and "YERKOR" (Tashkent, Uzbekistan).
Adviser to the President of the Kazakhstan Football Federation Seilda Baishakov, General Director of ''Tarazhimmontazh'' LLP, Honored Coach of Kazakhstan Georgy Khutidi, as well as veterans of Kazakhstan football took part in the awarding ceremony.
| | | | | | | | | | | | | | | |
| --- | --- | --- | --- | --- | --- | --- | --- | --- | --- | --- | --- | --- | --- | --- |
| № | Teams | | | | | | | G | W | D | D | М | T | P |
| 1 | FC «Pakhtakor» | | 8:3 | 4:3 | 8:3 | 6:0 | 6:0 | 5 | 5 | 0 | 0 | 32-9 | 15 | 1 |
| 2 | FC «ERKOR» | 1:1 | | 3:4 | 3:0 | 2:1 | 3:1 | 5 | 3 | 1 | 1 | 12-7 | 10 | 2 |
| 3 | FC «Montazhnik» | 3:8 | 1:1 | | 4:3 | 0:0 | 4:2 | 5 | 2 | 2 | 1 | 12-14 | 8 | 3 |
| 4 | Sport School | 3:4 | 3:8 | 0:3 | | 4:2 | 1:1 | 5 | 1 | 1 | 3 | 11-18 | 4 | 4 |
| 5 | Sport School | 0:0 | 0:6 | 1:2 | 2:4 | | 4:0 | 5 | 1 | 1 | 3 | 7-12 | 3 | 5 |
| 6 | Children Sport School№2 | 2;4 | 0:6 | 1:3 | 1:1 | 0:4 | | 5 | 0 | 1 | 4 | 4-18 | 1 | 6 |