Lost to Slovenia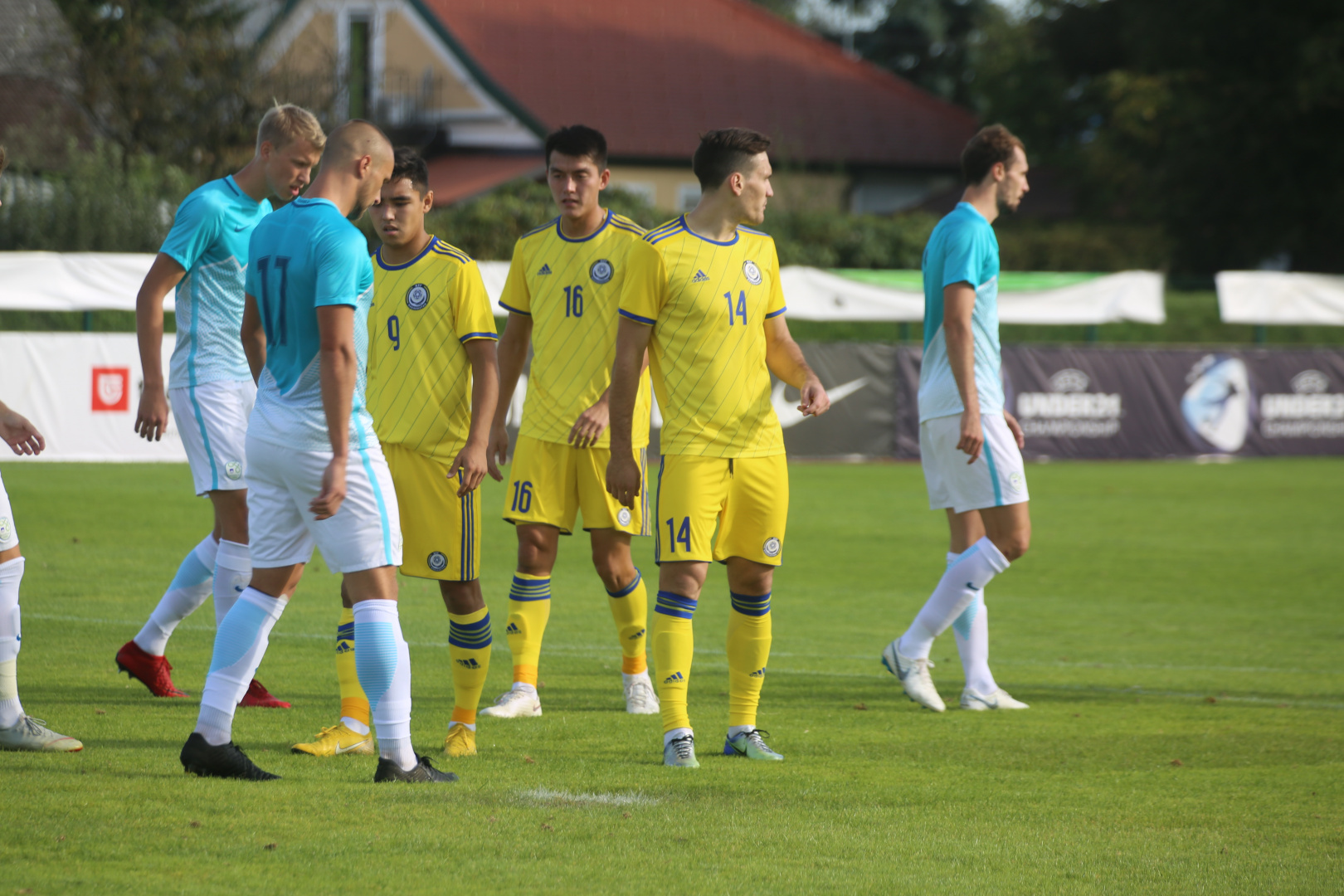 In the 11th minute of the match, Giga Lipuscek turned it home and opened the scoring. Despite the conceded goal, our players tried to attack and control the game.
In the 79th minute, our players did their best and put in into the back of the net. The captain Maxim Fedin after the pass of Nauryzbek Jagorov equalized the score - 1:1.
However, in the 89th minute the home team earned a free-kick. Eric Gliha successfully passed into the penalty area of ​​Kazakhstan - the ball flew into the far corner of the goal - 2:1.
Until the end of the match our team tried to equalize the second time, but there was not enough time.
Slovenia U21 vs Kazakhstan U21 - 2:1 (1:0)
Goals: Lipuscek 11, Gliha 89 - Fedin 79
Yellows cards: Kuhar 22, Ozbolt 89 - Pertsukh 33
Slovenia U-21: Sorcan (c), Piszek, Stanković, Kuhar, Mlakar (Ozbolt 65), Repas (Petrovich 82), Gliha, Lipuscek, Brekalo, Vokić (Cherin 71), Vrbanec.
Reserve: Janzekovic, Mate, Badzhyk, Hamar
Kazakhstan U-21: Trofimets (gk), Abilgazy, Orynbasar, Kusyapov, Sokolenko (Khodzhamov 79), Fedin (c), Orazov, Zhagorov, Pertsukh (Kalmuratov 57), Antipov, Soltan.
Reserve: Sotnik, Tursynbai, Sarbai, Omirtaev.
Refeeres: Rumshas, ​​Radius, Arakelyan (all - Lithuania).
11.09.2018. Ptuj, Local Stadium.