Kazakhstan U-19 Team Tied With Serbia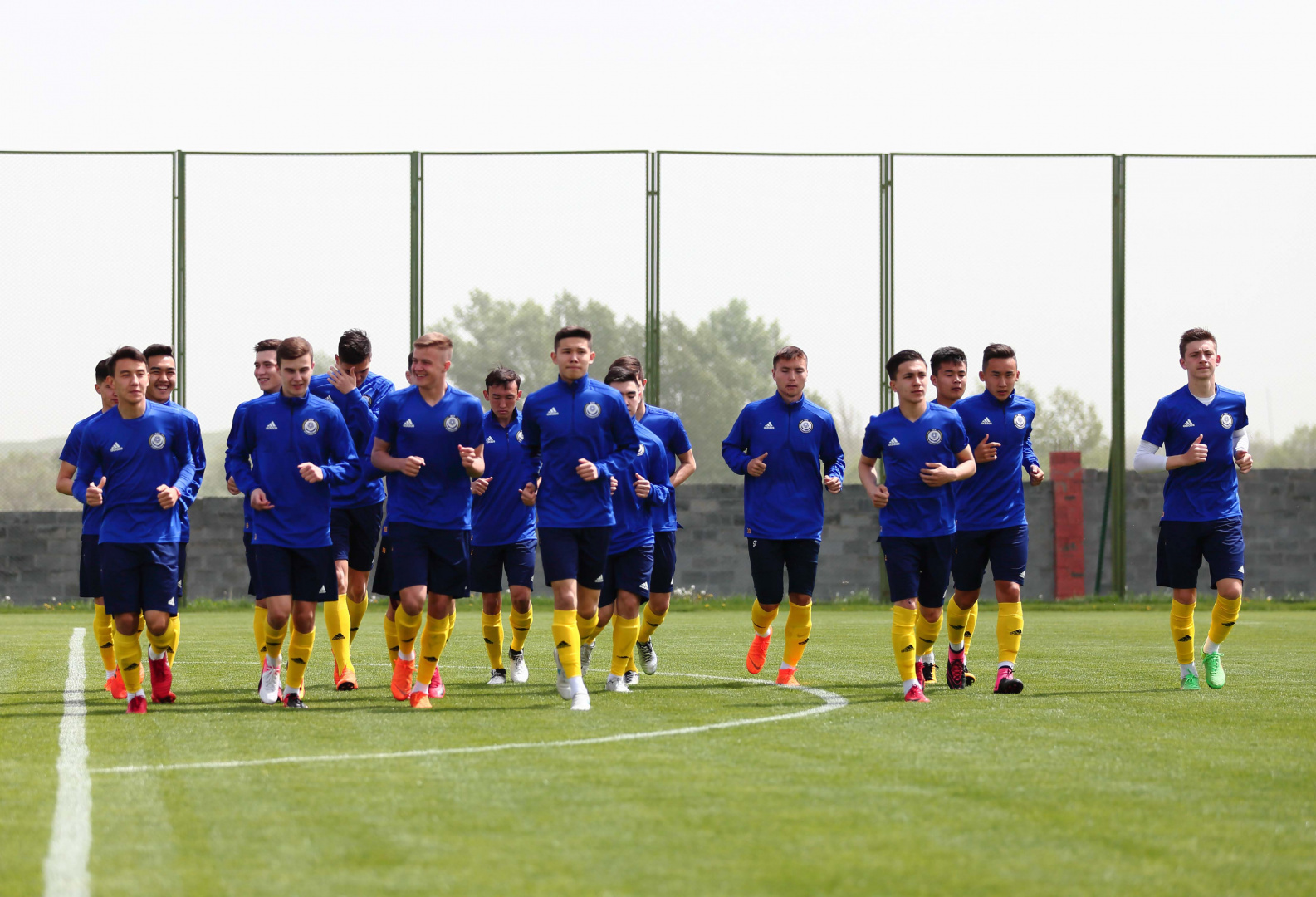 In the first match of the 2019 European U-19 Championship qualifying competition, the Kazakhstan team, under the coached by Aleksander Kuznetsov, played with the favorite of the group - the Serbian national team. Our players completely outplayed the rivals and scored two goals in first six minutes of the match. The score was opened by Lev Skvortsov, while captain Madi Zhakipbaev managed to double the lead.
In the second half of the match, Serbia took the lead. The captain of the Serbian team Dusan Vlahovic and Milutin Vidosavlevich managed to score. The result of the match - 2:2.
The next match Kazakhstan team plays on November 17 against their peers from Poland.
2019 European Under-19 Championship. Qualifying tournament. Group 9
Serbia U-19 vs Kazakhstan U-19 - 2:2 (0:2)
Goals: Dusan Vlahovic 54, Milutin Vidosavlevich 78 - Lev Skvortsov 26, Madi Zhakipbaev 33
Yellow cards: Victor Lukich 8, Mikhail Neshkovich 42, Dusan Vlahovich 54, Nikola Terzic 82 - Beksultan Shamshi 23, Lev Skvortsov 56, Danil Ustimenko 69
Serbia U-19: Milos Gordic, Dimitrie Kamenovich, Ivan Zvekanov (Nikola Terzic 46), Strahinya Pavlovich, Mihailo Nešković, Zeljko Gavrich (Slobodan Tedić 83), Dushan Vlahovic (c), Milutin Vidoslavlevich, Svetozar Markovic, Zlatan Shekhovich (Philip Stuparevich 46).
Kazakhstan U-19: Danil Ustimenko, Alim Ilyasov, Beksultan Shamshi, Andrei Ulshin (Sultan Sagnaev 46), Ruslan Makhan, Madi Zhakipbayev (c), Lev Skvortsov, Alexander Usachev (Ivan Sizov 75, Arman Kenesov 82), Zhaslan Kairkenov, Sanjar Aitym, Zhantore Zhumadilov (Tahir Nurseitov 70).
Referees: Michal Otasas, Michal Tomczyk (both from Slovakia), Neil Gillespie, Jamie Robinson (both from Northern Ireland).
11/14/2018. Dungannon, Northern Ireland. Stadium "Stangemore Park"