KFF and PFLK Sign a Memorandum with the National Anti-Doping Center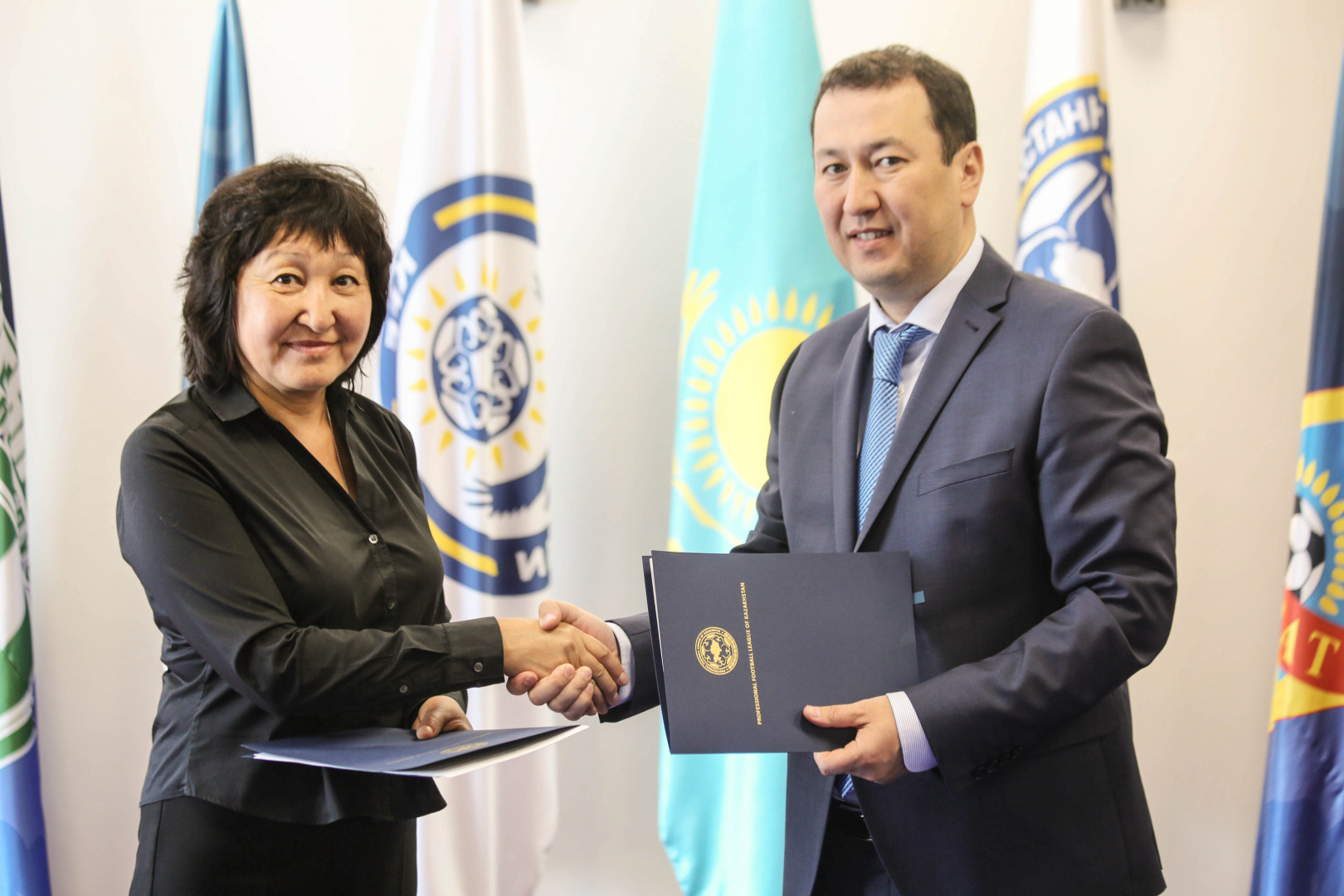 The National Anti-Doping Center of Kazakhstan is a state organization that implements the anti-doping program of the Republic of Kazakhstan and operates in accordance with international anti-doping legal acts.
The main goal of this cooperation is to introduce anti-doping literacy for the domestic football community. It is also planned to organize local meetings with football players and hold seminars about prohibited methods in sport.
The memorandum was signed by the KFF General Secretary Azamat Aitkhozhin, the PFLK President Olzhas Abrayev and Director of KazNADC Maira Bakasheva, the meeting took place in Nur-Sultan.
In the 2020 season, it is planned to conduct the first doping tests among Premier League football clubs, which is provided for by the Regulations of competitions held by KFF and PFLK.