UEFA GROW Workshop Held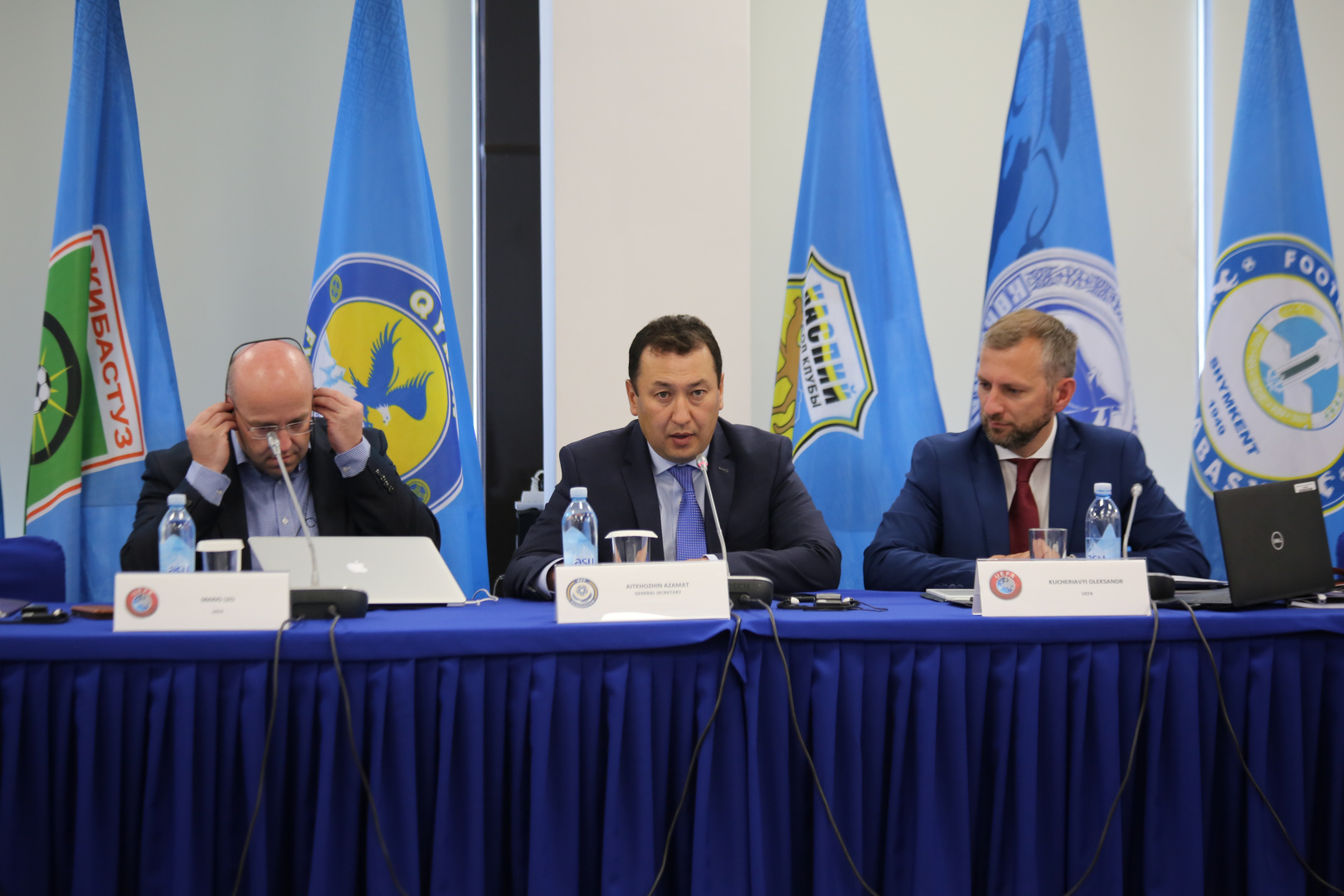 The workshop was based on several areas at once, the development of IT Technologies of the organization, analysis and improvement of work in social networks, the creation of a fan database of FRM (Football Relationship Management).
The heads and specialists of Grassroots, Strategic Planning and Marketing, as well as PR Departments of the Kazakhstan Football Federation attended the seminar.
The Union of European Football Associations delegated a number of experienced specialists as speakers: Business Development Manager of the UEFA National Associations Department Oleksandr Kucheriavyi, IT Technology and Business Relations Manager Gavin Furbur, Information Base Management Expert Fiona Green and Social Network Development Expert Mario Leo. An Adviser to the President of the Ukrainian Association of Football on innovative projects implementation Andrii Okunskyi was was also invited to this seminar to exchange experiences.
The KFF General Secretary Azamat Aitkhozhin opened the event with a welcome speech, highlighting the importance of such meetings for developing of the organization and increasing the level of knowledge of its staff. He expressed gratitude to UEFA for their comprehensive support of KFF's strategic development.
The first day of the seminar was very useful. The audience had the opportunity to get important information, as well as share their opinions and ask relevant questions to the European guests.
In her presentation, Fiona Green spoke about the FRM system, which has an effective email marketing tool. UEFA social network development expert Mario Leo, an expert in working with leading associations and football clubs across Europe, spoke about modern methods of improving social media. Gavin Furbur in his presentation spoke about innovative IT-technologies that will allow KFF to collect, store and exchange data in a single system, thus automating the work.
The two-day workshop with leading UEFA experts was fruitful and provided answers to a wide range of important questions. Such seminars help individual departments of the KFF to objectively assess their activities, and will enable them to implement the tasks set out in the National Football Development Strategy "Alga, Qazaqstan! Forward, football!''
Recall that the Kazakhstan Football Federation will host a larger UEFA GROW workshop in Nur-Sultan in November 2019 with the participation of representatives of associations of Eastern European countries.