The President's Cup Opening Ceremony Took Place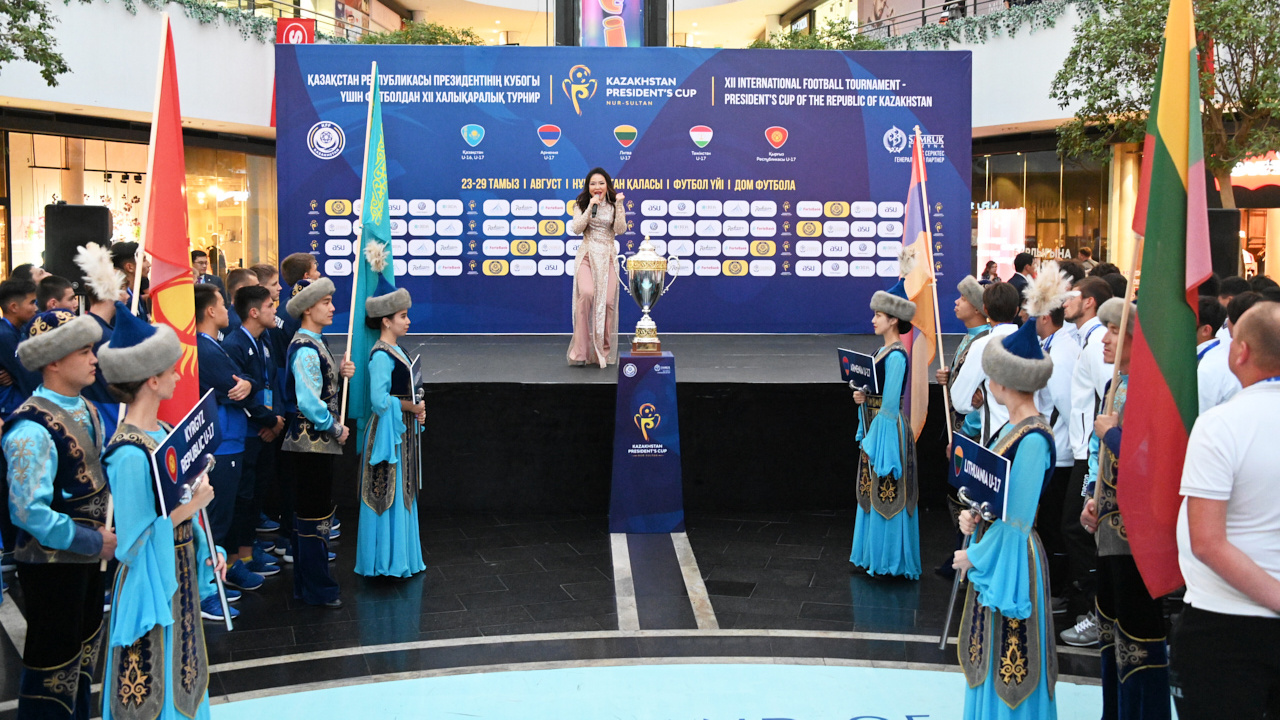 All football fans - guests and residents of the capital, were invited to the opening ceremony of the annual tournament. A large number of fans filled the atrium of the shopping center. The event began with a parade of the participating teams of the tournament - the national teams of Armenia, Lithuania, Tajikistan, Kyrgyztan and two Kazakhstan youth teams.
The Advisor to the President of the National Olympic Committee of the Republic of Kazakhstan, Bakytzhan Ordabaev, and the Advisor to the President of the Kazakhstan Football Federation, Seilda Bayshakov, attended the event.
The General Secretary of the Kazakhstan Football Federation, Azamat Aitkhozhin, and the Chairman of the Committee for Sports and Physical Culture of the Ministry of Culture and Sports of the Republic of Kazakhstan, Serik Sapiev, deliver a welcome speech.
An entertainment program included a drumming performance, the NAZ dance theater, and Kazakhstani pop star Marzhan Arapbaeva. The hosts of the ceremony delighted the audience with quizzes and such memorable prizes as shirts, balls and scarves of the national team.
Please recall that the tournament starts tomorrow, August 24th. The first match between the national team of Armenia and Kazakhstan 2 starts at 12:00 pm. The second match between Kazakhstan 1 and Kyrgyzstan starts at 4 pm.
All the matches will take place on the sports arena of the 'Football House'. The live stream will be available on the KFF official YouTube channel.