KFF President Meets With Head Coach of the National Team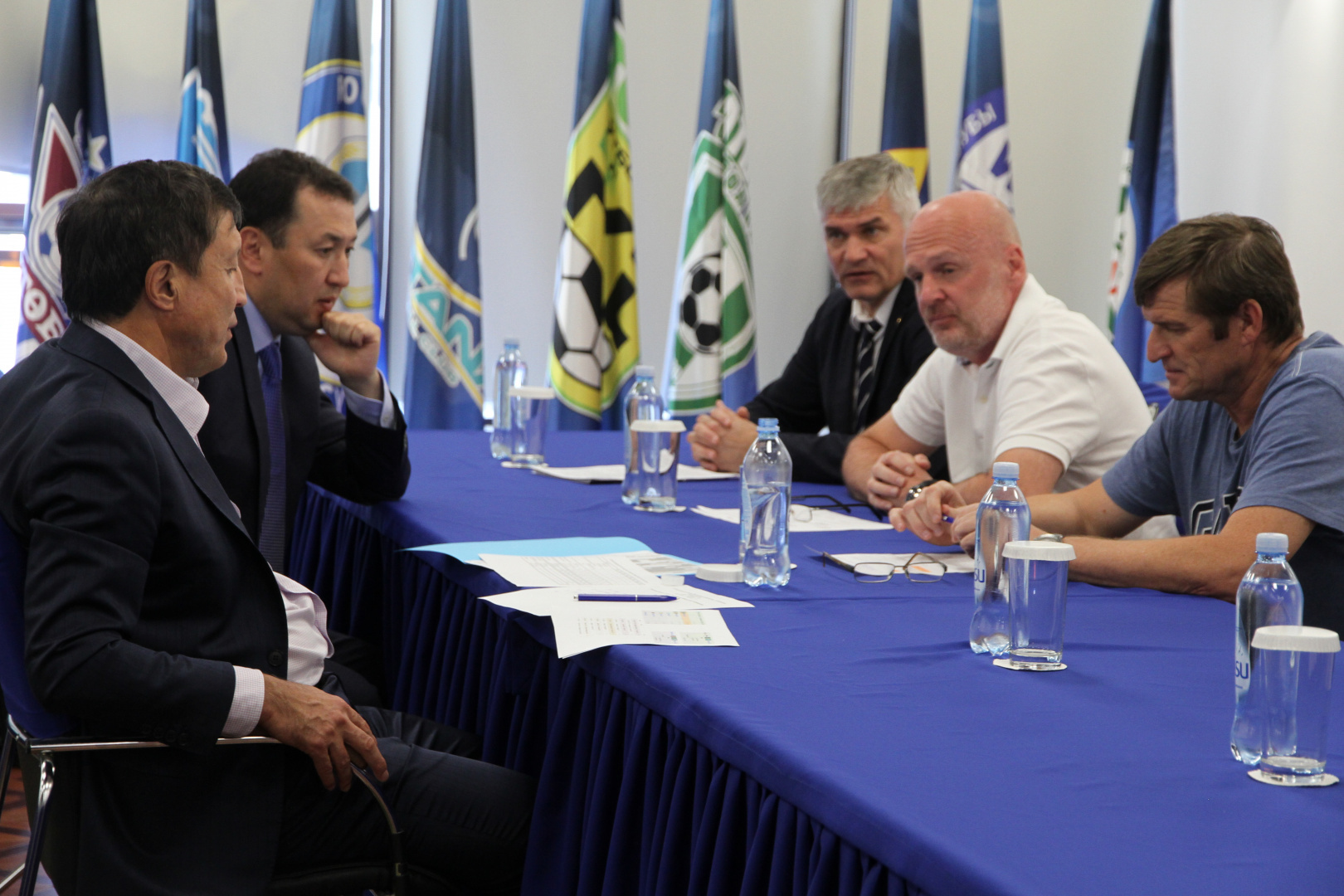 Michal Bilek told about the work done by the coaching staff and spoke about the preparation for the upcoming matches of the UEFA Europ-2020 qualifying round against Cyprus and Belgium.
Mr. Bilek noted the good relationship between the coaches of all national teams during the preparation. The head coach of the team emphasized that the task, which had been previously set before him by the head of the KFF, namely, strengthening propaganda of patriotism among Kazakhstani football players, was done well. All players who come to the national team are fully concentrated on the interests of the national team and are eager to defend the honor of our country.
Adilbek Jaxybekov, in turn, noted the increase in the quality of the game of the national team in the current qualifying round. Currently, the team has seven points and is looking forward to doing its best matces. The head of KFF gave a positive assessment of the work done and wished the team success in the upcoming UEFA Euro-2020 qualifying matches.