UEFA Video Conference Meeting Held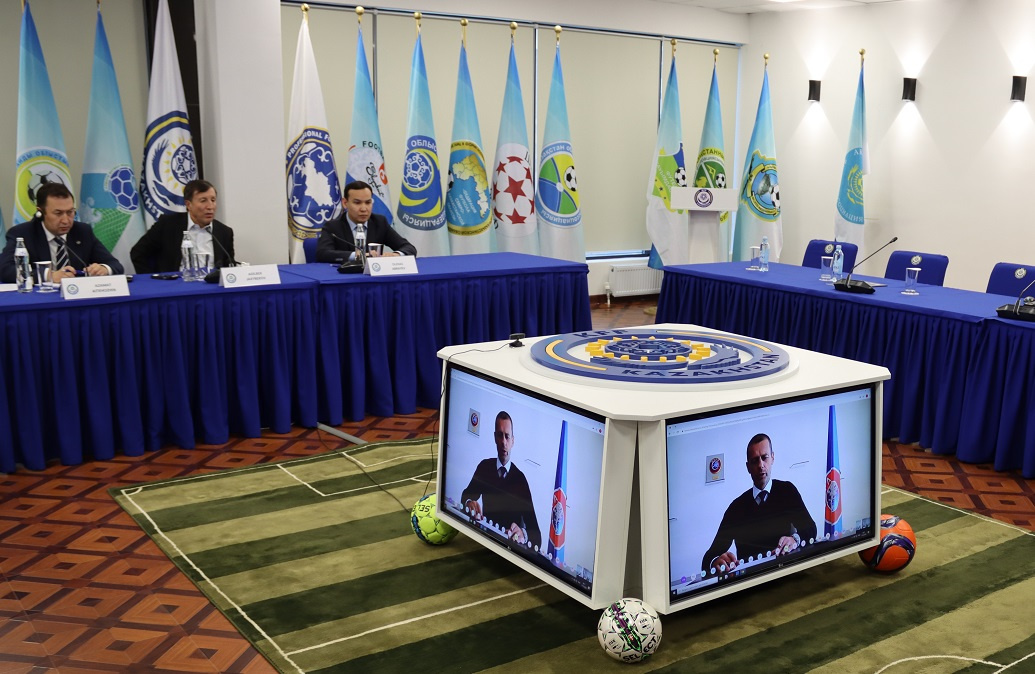 The videoconference took place on Tuesday at 18:00 (Nur Sultan time)
Our country was represented by the President of the Kazakhstan Football Federation, Adilbek Jaxybekov, KFF General Secretary, Azamat Aitkhozhin, and the President of the Professional Football League of Kazakhstan, Olzhas Abraev.
The parties discussed the situation related to the impact of the spread of the coronavirus COVID-19 on international and domestic football tournaments.
"As for competitions in our country, as previously reported, all official tournaments held by the Kazakhstan Football Federation and the Professional Football League of Kazakhstan have been suspended," said KFF President. - We remind the leaders of Kazakhstan football clubs of their responsibility, we strongly recommend that they continue preventive measures and suspend the training process. The friendly matches of the Kazakhstan national team scheduled for March 27 and 30 of this year are canceled. Collective decisions were made on this issue with the Armenian and Lithuanian side. We may play friendly games in June. It all depends on when the spread of the infection stops and preventive measures succeed.