KFF signs memorandum with Freedom Finance JSC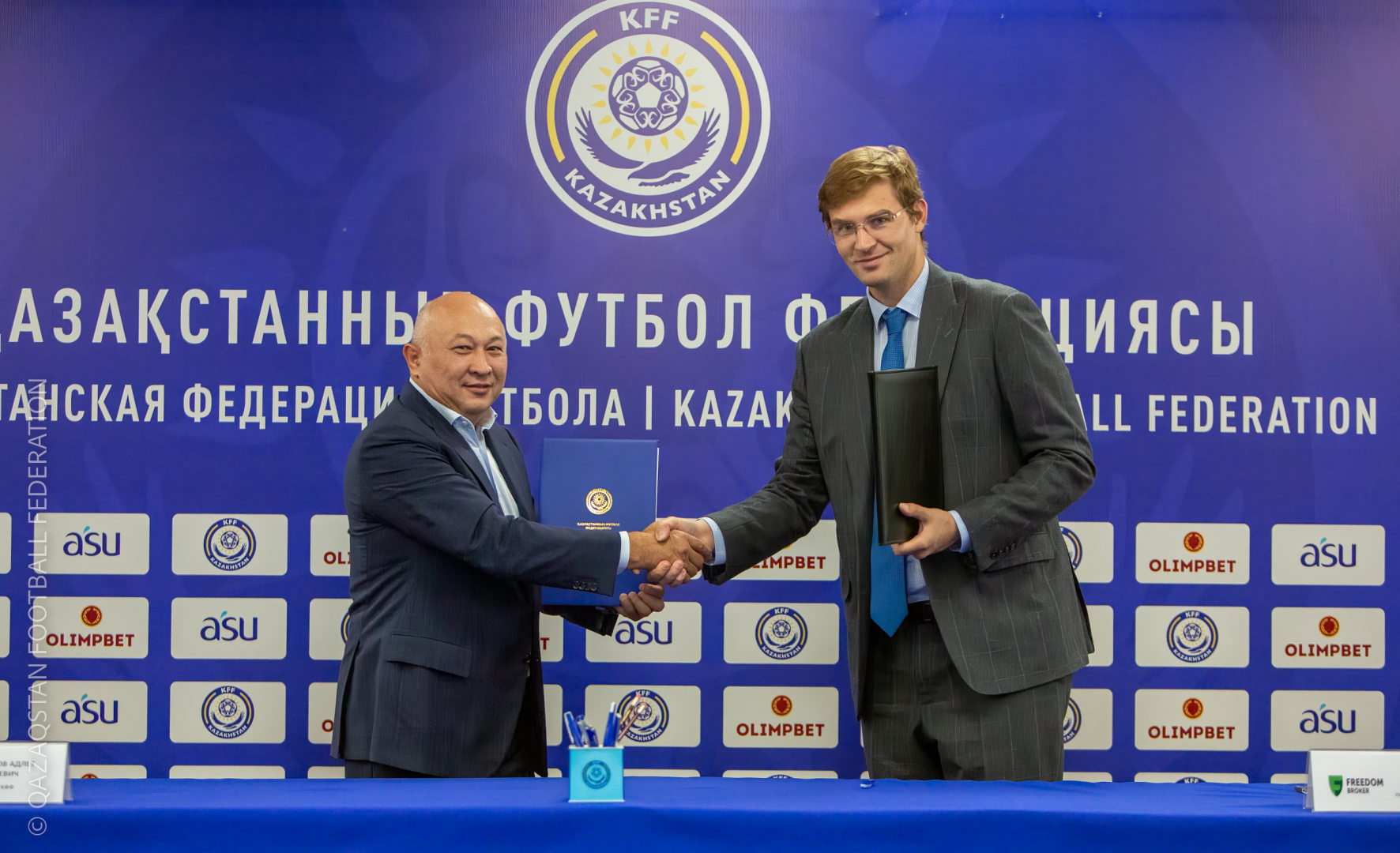 The partnership will be aimed at implementing projects for the development of youth and grassroots football, as well as football infrastructure.
The key part of the agreement is the creation of a professional youth football league in Kazakhstan with the support of Freedom Finance JSC. The memorandum also provides for mutual cooperation in the construction of football pitches in the regions for training and competitions in amateur football.
KFF President Adlet Barmenkulov: "We will use the potential of the two sides in solving the socio-economic issues of the country through the football development in Kazakhstan. Our joint work will be aimed at working with young people who want to play football professionally. The development of amateur football will not only form a potential base of future professional football players, but will also ensure a further increase in the football audience, which will be the key to the formation of the football business industry in the country."
Chairman of the Board of Directors of Freedom Finance JSC Timur Turlov: "Today Kazakhstan is a country with amazing prospects. We have over 400,000 children born every year. We are a young and very dynamic society. Throughout the world, sports make the nation healthy. Football is the most popular, massive and available sport. I am convinced that supporting youth football now is an investment in our future and in our upcoming national sporting success. It is diligence and talent that will find their way in New Kazakhstan, and the younger generation will see that their home is a country of opportunity."
Freedom Finance JSC is part of the international investment group Freedom Holding Corp. Freedom Holding Corp. is a holding engaged in financial activities, retail brokerage, investment banking, underwriting and insurance services through its subsidiaries. The head office of the company is located in Almaty, Kazakhstan. The company has retail branches in Kazakhstan, Russia, Ukraine, Uzbekistan, Kyrgyzstan, Azerbaijan, Armenia, Cyprus, Great Britain, Greece, Spain, France, Germany and the United Arab Emirates. The holding's common shares are traded on the Nasdaq Capital Market.