KFF will present new kits for the Kazakhstan national football teams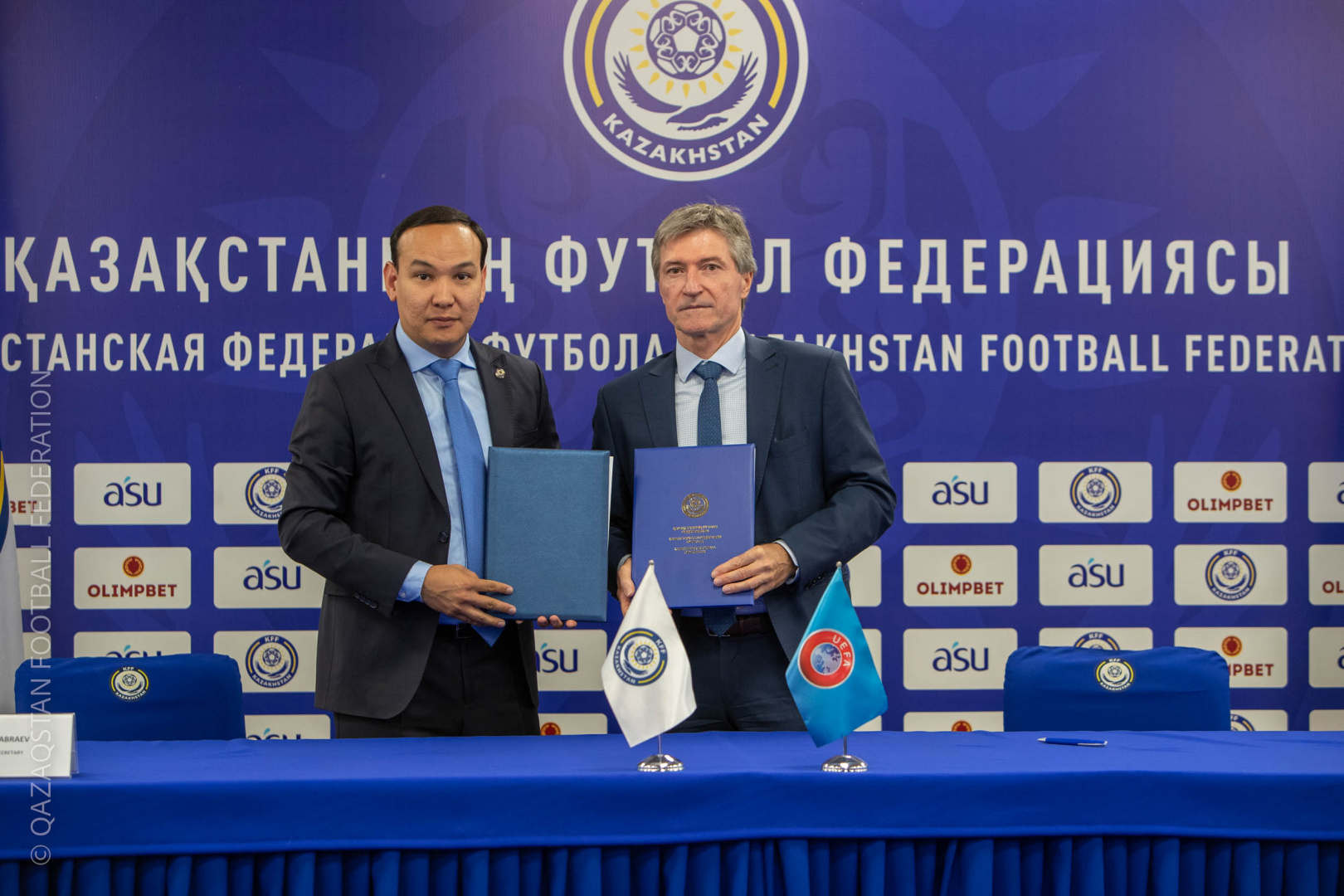 The agreement provides for the possibility of creating an individual design of equipment that represents a national identity.
The advantage of this agreement over the previous one is the availability of a new line of merchandise. Each fan will have the opportunity to buy exclusive equipment and designed merchandise in fan shops.
New football kits will be presented jointly with the Italian company Errea Sport. All equipment will be 100 OEKO-TEX certified, which sets extremely strict limits on substances harmful to health.
The kits will be presented in three sets: home, away and reserve. Equipment design will be developed by the Kazakhstani designers in cooperation with Errea specialists.
As part of the signing of a new agreement, UEFA National Associations Advisor, Josef Kliment, and FIFA Director Member Assoсiations Europe, Elkhan Mammadov, have arrived in the capital of Kazakhstan to take part in the Conference of the Kazakhstan Football Federation, which will be held on September 19.
UEFA National Associations Advisor Josef Kliment: "We are grateful to the KFF for joining the Kit Assiatance Scheme, thus supporting the UEFA program and cooperation with partners. I am sure that this decision will only benefit the image of Kazakhstani football. You have a unique opportunity to develop your own design that shows the identity of the Kazakhstani people, as well as launch your own fan shop. UEFA is ready to fully support this decision."
KFF General Secretary Olzhas Abrayev: "We have already held a number of consultation meetings with our colleagues from FIFA and UEFA before the conference. Today we have become participants in the next UEFA program, which is important for the image of the Kazakhstan national teams. We thank our colleagues for their support."
The new football equipment will be used in season 2023.