Dmitri Shomko: 'The team completed all the tasks for the game'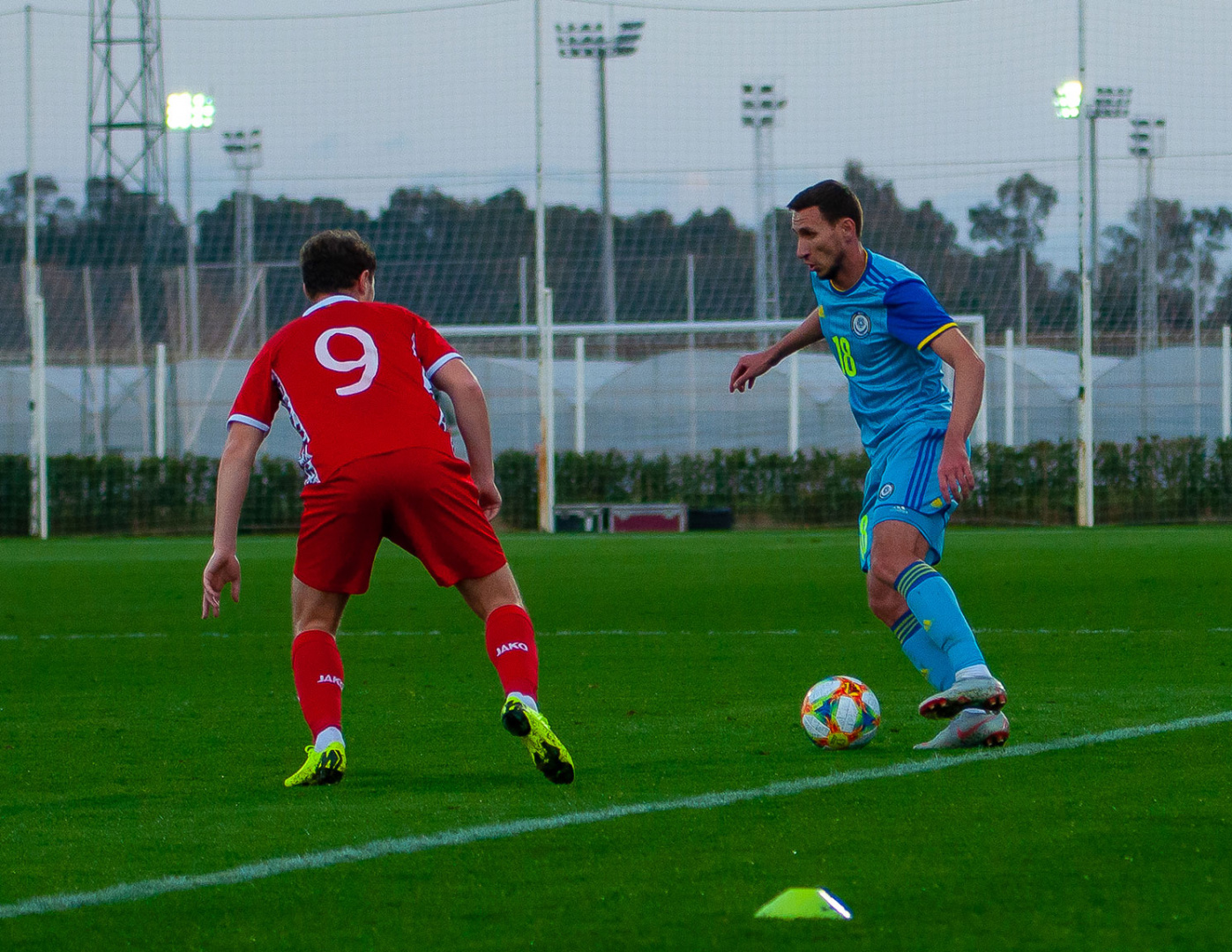 - It was a good game. There were few chances, but we managed to score. That is the head coach demanded of us. I think that the team coped with all the tasks and deservedly won today's match.
- Did you feel a large number of newcomers on the pitch and the lack of familiar, more experienced teammates?
- New players are always a good point. In addition, there were a lot of debutants today. I think they managed to do their best. They did a great step forward. I don't remember any obvious mistakes. Today, the game of our team consisted of a fusion of experience and youth, we have succeeded.
- What has changed with the new head coach Michal Bilek in the team?
- Everything has changed. Today we played formation 3-5-2 . The approach to the training process is also different.
- Your wishes to Kazakhstan fans ...
- Dear fans! I encourage you to support us in the upcoming matches of the 2020 European Championship qualifying round. I understand that it is difficult, but we try, we play for you. We want to see you all in the stadium and feel the support. We will do our best. Each of us will fight for the honor of our country. Together we will achieve a positive result.