Bauyrzhan Turysbek: 'Preparation for the match against Moldova is in full swing'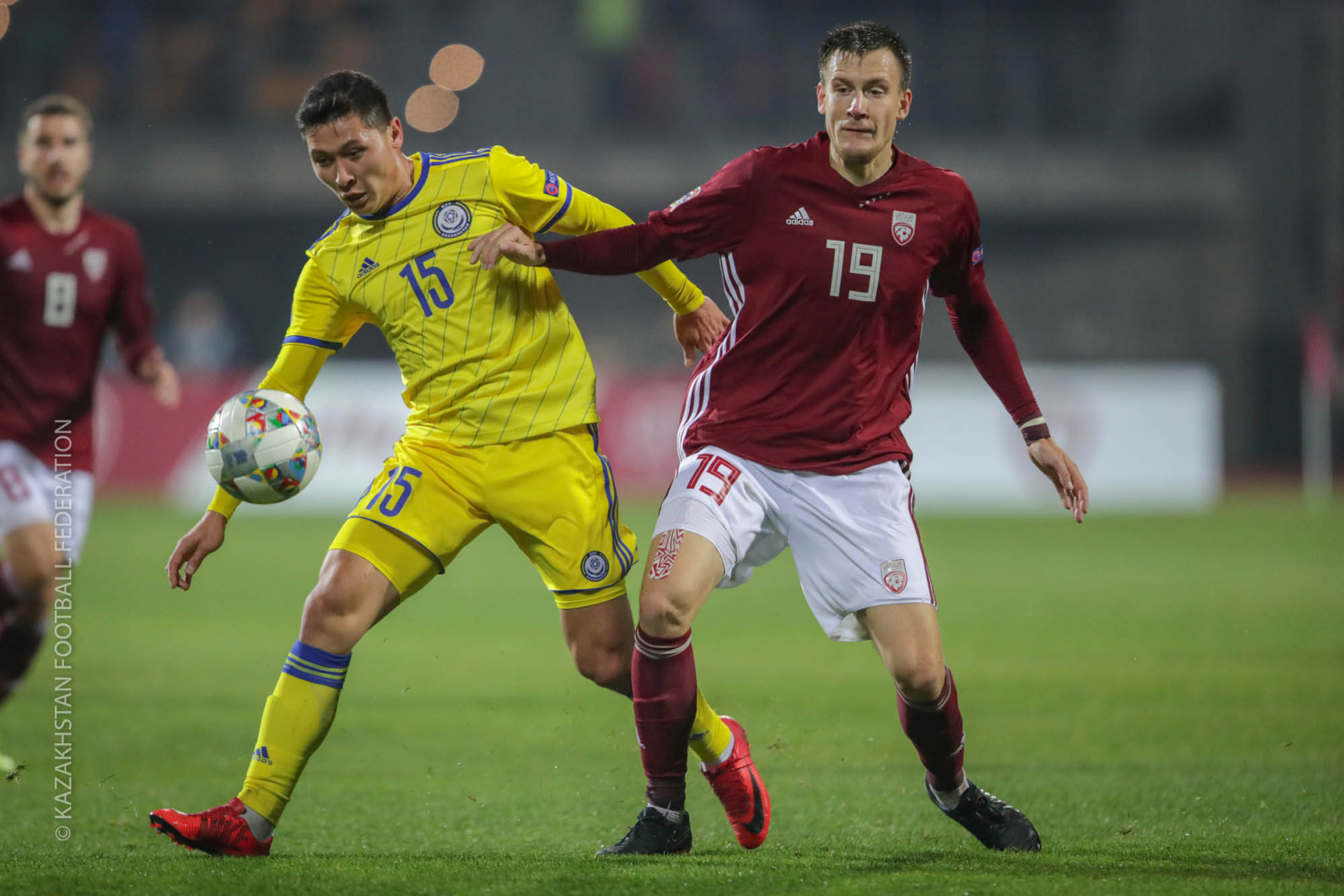 - Bauyrzhan, you have already participated in two training camps in FC 'Tobol'. In addition, the club has a new head coach, Vladimir Gazzayev. What can you say about the preparation?
- We won bronze last season. Now it is important for us to improve our results. We have big goals for the upcoming season. We have started preparation for the championship with good physical exertion. And now we are mostly working under combinations, technical and tactical actions.
- Preparation of the national team has already started on February 15, in Turkey and it is going under the leadership of the new head coach Michal Bilek. Please tell us about this preparation?
- The new head coach, Michal Bilek, is a high-level specialist who has achieved great results with the Czech national team, because they are quarter-finalists of EURO-2012. He has experience with renowned players. There is also a warm atmosphere in the team. We are already in full swing with the national team preparing for the match against Moldova.
- I would like to know your opinion about the opponent ...
- This match points will not be considered in the FIFA Ranking and as I suppose both teams will most likely play their reserve and some new players will have a chance to show their skills. However, whatever the match, you always want to win, start a new season with a victory.
- The Kazakhstan Championship starts with the match for the Super Cup between the teams FC 'Astana' and 'Kairat'. After this, two championship rounds will take place and 2020 European Championship qualifying matches will take place.
- We start with two home matches. We are looking forward to winning both of them. The akim of Kostanai region Archimed Begezhanovich Mukhambetov helped to improve infrastructure of FC 'Tobol'. A new arena, a sports base and an academy were built and the central stadium was reconstructed. If earlier 'Tobol' opened the season in the south of the country, now it is possible to host in Kostanay. It is very important for us to play the first matches of the championship with our fans.
And after two rounds there will be important games of the national team in the 2020 European Championship qualifying round. I think that the coaching staff will call up the players in March, before the official matches.
- In the 2020 European Championship qualification we start with two important matches against Scotland and Russia. I would like to know your opinion about these opponents.
- For the first time all the qualifying matches will be played in a short time, that is, within one year. It is important for us to start successfully and show a good level. We will play the first matches against teams of a good level, and this gives additional motivation. Scotland has a very experienced team, where there are many players from the leading European championships. Russia is a quarter-finalist of the 2018 World Cup, and that says a lot. Of course, I want our fans to come to support us. We will try to do our best.