Kazakhstan Women's National Team Will Take Part in '2019 Turkish Women's Cup'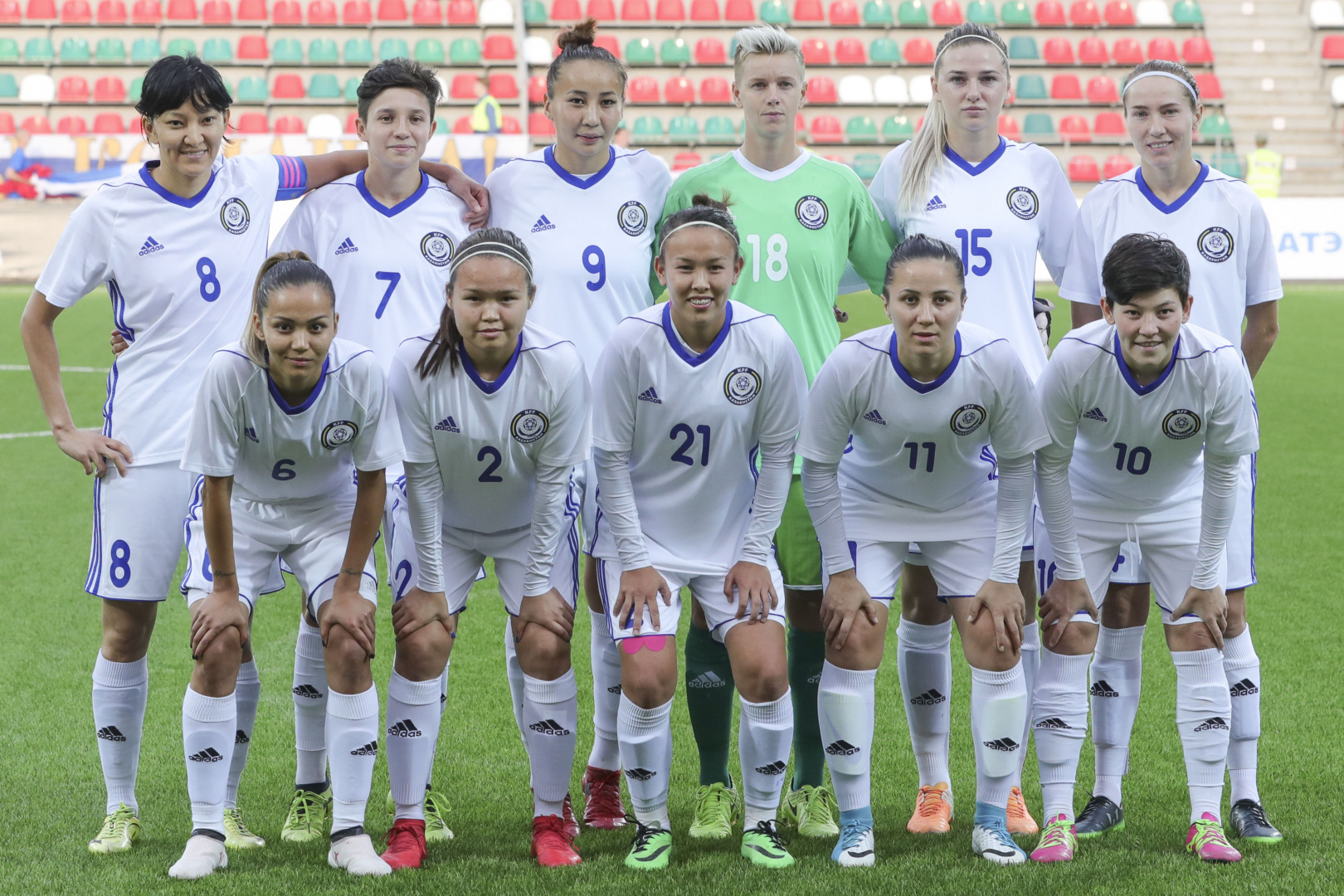 The game results are official and to be considered in the FIFA Ranking.
Before the tournament has started, the Kazakhstan women's team will hold preparation from February 16 to 24, in Turkey.
This preparation and participation in the tournament have become possible thanks to the funding of the National Olympic Committee of the Republic of Kazakhstan.
The head coach of the Kazakhstan women's national team, Razia Nurkenova, called up 22 players:
Goalkeepers: Oksana Zheleznyak ('BIIK-Kazygurt'), Irina Sandalova ('Okzhetpes'), Angelina Portnova
Defenders: Ekaterina Babshuk, Mariya Demidova, Yulia Myasnikova (all - 'BIIK-Kazygurt'), Bibigul Nurusheva ('Okzhetpes'), Kundyz Kozhakhmet (Sports School 17, Kyzylorda), Assem Zhaksymbai (Sports School 2, Aktobe)
Midfielders: Aida Gaistenova ( 'Yenisei', Russia), Karina Zhumabaykyzy, Kamila Kulmagambetova, Ksenia Khairulina, Adilya Vyldanova, Svetlana Bortnikova (all - 'BIIK Kazygurt') Aselhan Turlybekova, Viktoriya Popkova (Sports School №7, Shymkent) , Assemgul Aruova
Forwards: Saule Karibayeva ('BIK-Kazygurt'), Arailym Orynbasarova, Aida Smagulova, Karina Adilkhanova
Coaching staff: Raziya Nurkenova - head coach, Aitpay Dzhamantayev - head coach consultant, Orynbasar Daurenbekova - head coach assistant, Aleksandr Ubyikin - goalkeeper coach, Arstanbek Battakov - doctor, Talgat Nurmukhambetov - administrator, Anastasia Zhuravleva - manager, Timur Kusainov - analyst.