Kazakhstan National Team Extended List of Players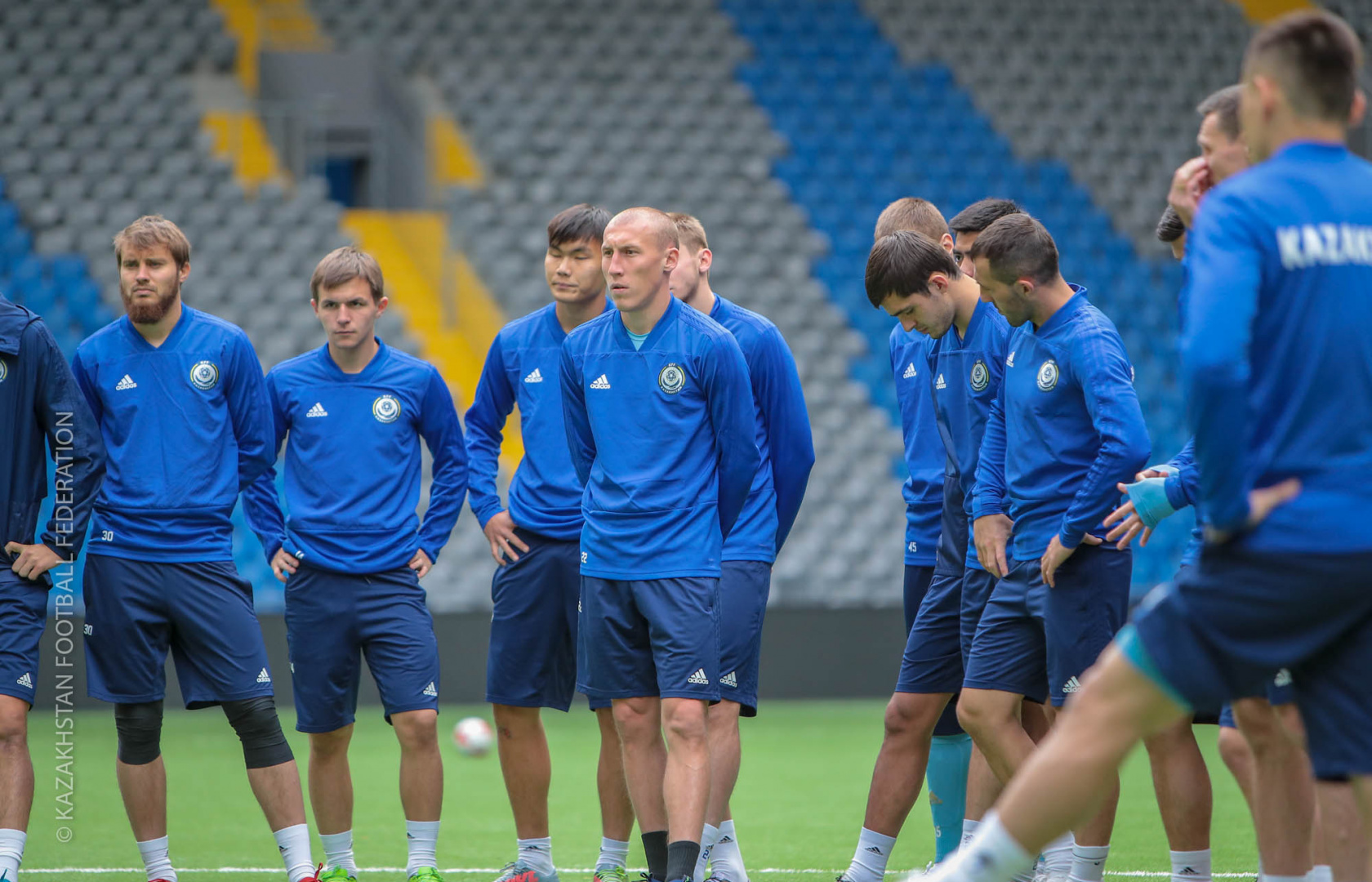 The list includes 36 players:
Goalkeepers: Vladimir Plotnikov, Stas Pokatilov (both - 'Kairat'), Marcel Islamkulov ('Kaisar'), Dmitri Nepohodov ('Ordabasy').
Defenders: Temirlan Erlanov ('Ordabasy'), Yury Logvinenko, Serhiy Malyi, Dmitri Shomko, Abzal Beysebekov (all -'Astana'), Aibol Abiken, Nuraly Alip, Eldos Akhmetov, Alexander Sokolenko, Gafurzhan Suyumbayev (all - 'Kairat') , Dauren Mazhitov ('Atyrau'), Karam Sultanov ('Kyzyl-Zhar SK'), Dmitri Miroshnichenko ('Tobol'), Alexander Marochkin ('Kaisar').
Midfielders: Islambek Kuat, Georgi Zhukov, Erkebulan Tungyshbaev, Yan Vorogovski, Magomed Paragulgov, Bauyrzhan Islamkhan (all - 'Kairat'), Yuri Pertsukh, Serikzhan Muzhikov (both - 'Astana'), Maxim Fedin ('Tobol'), Aleksandr Merkel ('Heracles', Holland).
Forwards: Yerkebulan Seidakhmet ('Ufa', Russia), Sergey Khizhnichenko, Roman Murtazaev (both - 'Astana'), Alexei Shchotkin ('Ordabasy'), Bauyrzhan Turysbek ('Tobol'), Vladislav Vasilyev ('Energetik-BSU', Belarus), Akmal Bakhtiyarov ('Sochi', Russia), Oralkhan Omirtayev (Shakhtar).