Higuita Plays His 50th Anniversary Game For The National Team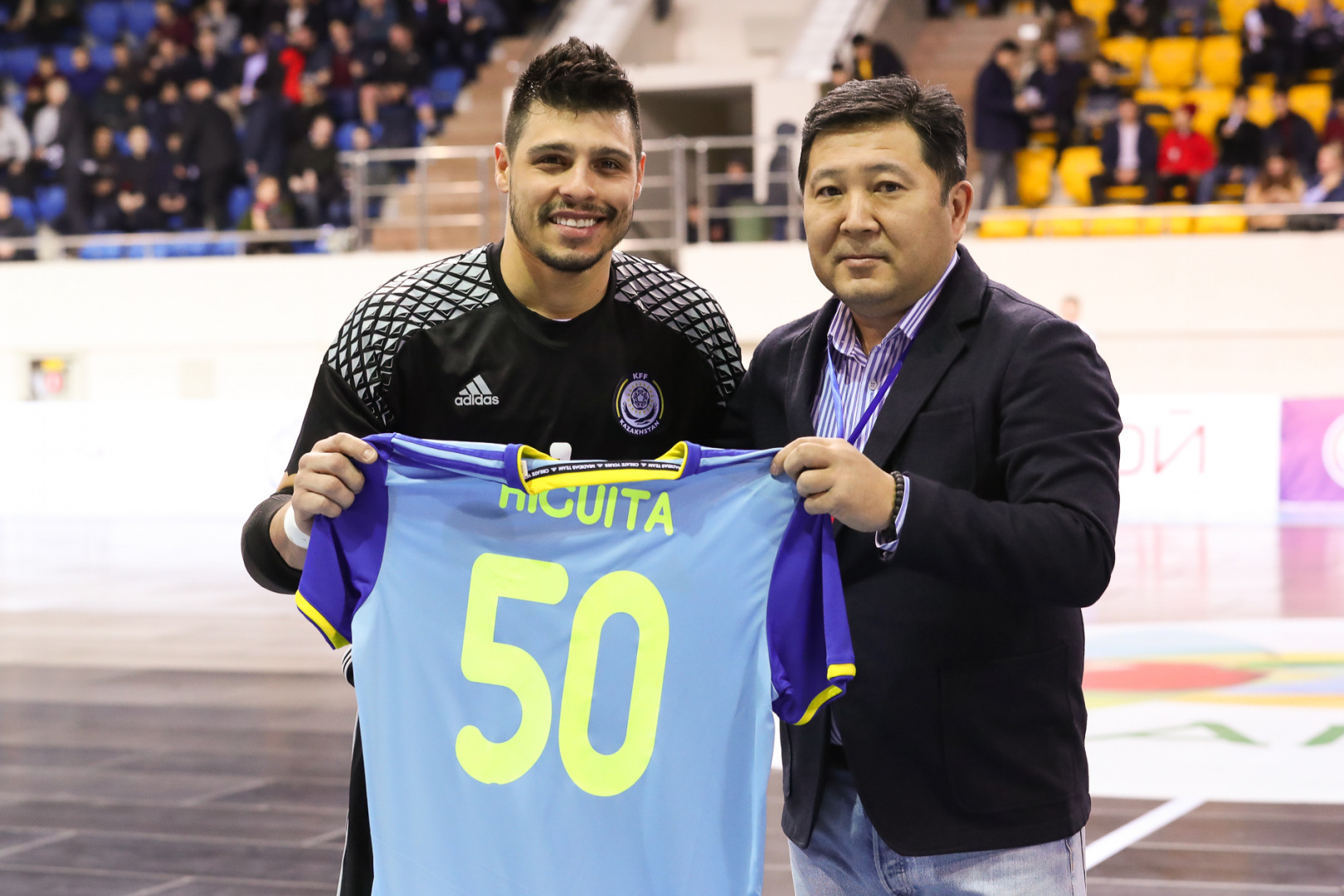 Director of the KFF Futsal Department, Askar Abildayev, before the start of the match, expressed gratitude the goalkeeper for his invaluable contribution to the development of futsal and presented him with a memorable T-shirt.
After the match with the Croats, the goalkeeper was awarded the top best goalkeeper in the world from Umbro Futsal awards-2018. This award was presented by Advisor to the President of Kazakhstan Football Federation, Seilda Baishakov. For the 32-year-old Igita, this is the third such achievement, previously he received the title of the top in 2015 and 2016.