KFF Meeting With Participation of Regional Associations Held In Astana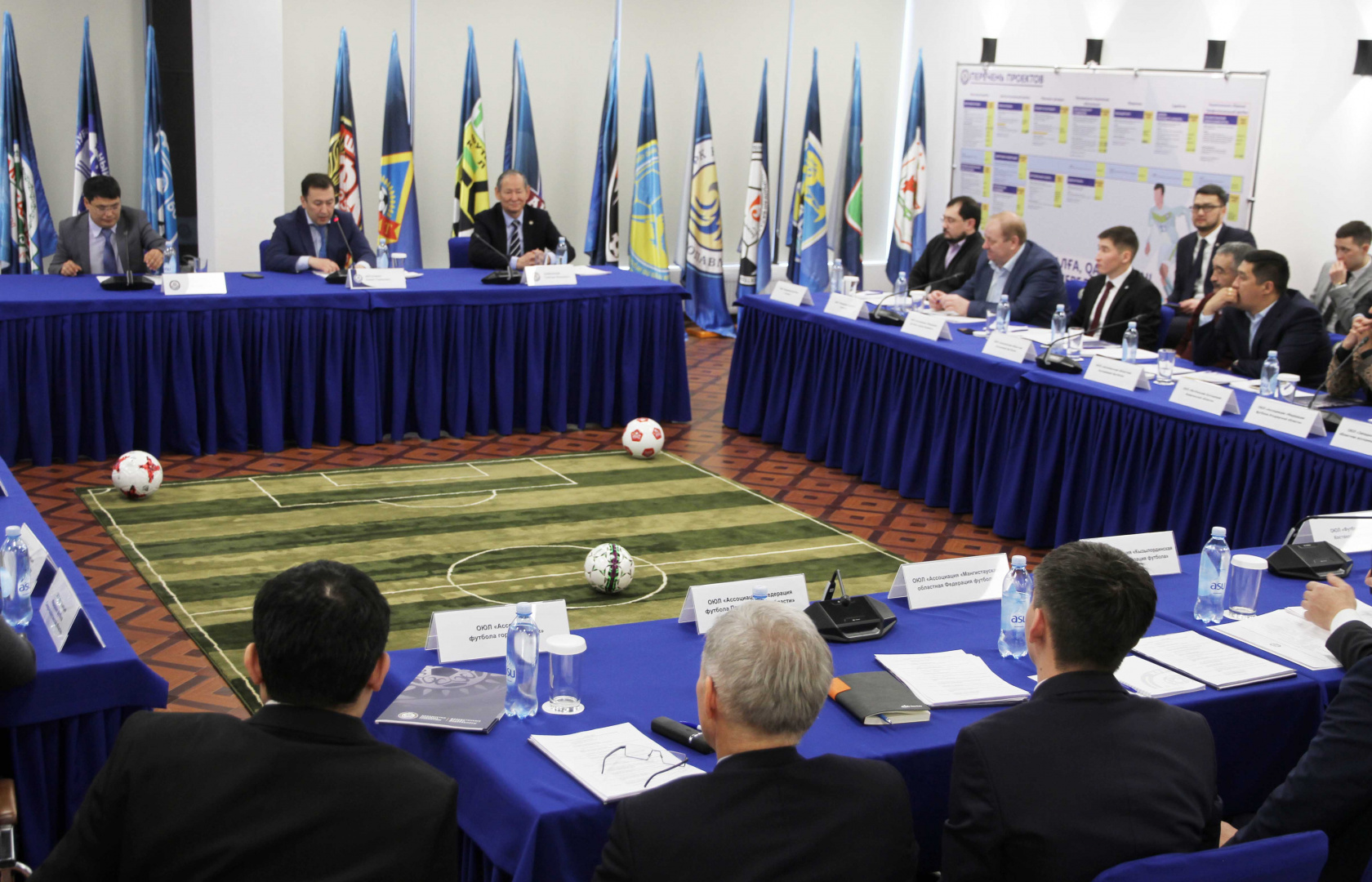 Before the working meeting, the guests visited the new Football House and the KFF arena.
The General Secretary Azamat Aitkhozhin outlined to regional associations the goals and objectives for the development and popularization of football for 2019.
In his speech, the Director of the KFF Grassroots Department Yerlan Jamantaev drew attention to the need for further development of grassroots in the regions and maintaining a database of Kazakhstanis involved in amateur football.
It is worth noting that KFF together with the MES RK is implementing the project "Football Lesson". Igor Utrobin, Director of the Youth Football Department, spoke about its implementation in the state schools. In addition, they were provided with information on holding the championship in youth football in the regions.
Edygen Yumashev, Deputy Director of the KFF Refereeing and Inspection Department, made a report on the activities of the "Young Arbitrator's Schools" in the regions of Kazakhstan. Speaking about the implementation of this project, he pointed out the need for support of this project from regional associations.
Next, Ayan Alzhanov, Director of the KFF Strategic Planning Department, made a presentation on the basic principles of financing regional and local associations under the 2019 'GOAL' program, as well as its further implementation. In addition, it was noted that a special map is currently being developed, on which all football facilities of Kazakhstan will be indicated. This project is unique.
The meeting was productive, giving participants the opportunity to discuss all the current problems in grassroots and find the best solution. Representatives of the regional football associations received answers to all relevant questions and determined the objectives for the next football year.