Michal Bilek: 'We deserved this victory'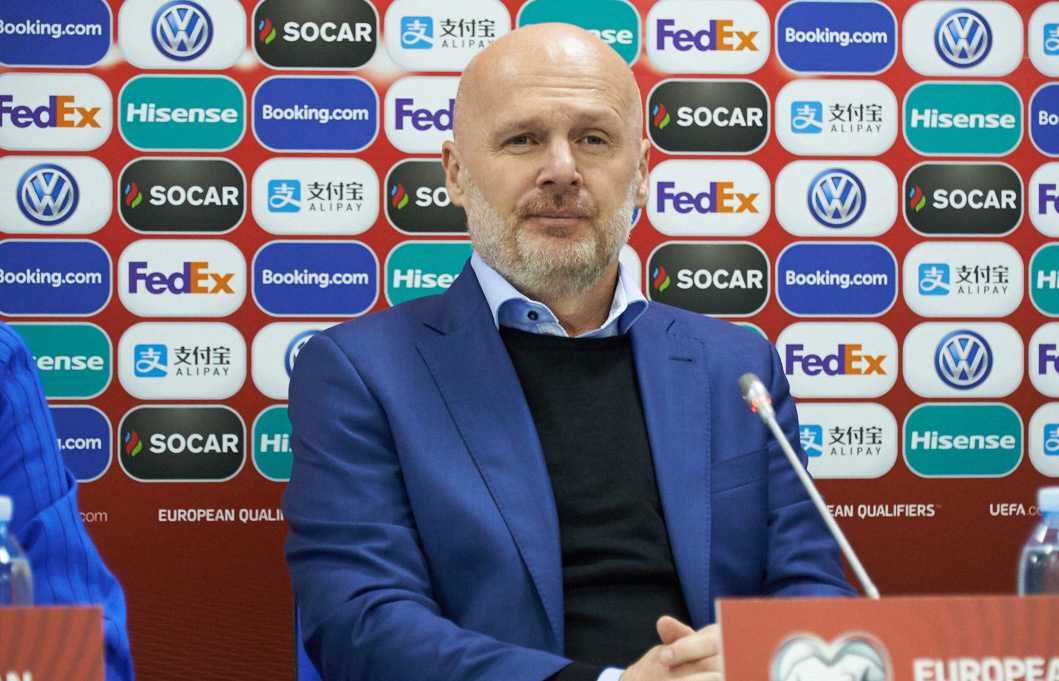 - We are very happy that we won today. This is a good start. We scored two goals. I believe that we deserved our victory.
- Are you surprised with the score?
- No one expected such a result. But, I suppose we could have scored more.
- Why did you decide to give a chance to some of the new players?
- Temirlan Yerlanov replaced Yuriy Logvinenko because of injury. Yuriy Pertsukh and Yan Vorogovskiy play in their teams and at this training they showed that they deserved a chance to play for the national team.
- Such a victory is a bit unusual. How did you manage to set up the players and what did you tell them during the break?
- Indeed, such victories do not happen every day. We had a good preparation for this match. We reviewed the previous games of Scotland and knew that we should not allow them fast attacks. We played in the middle of the field and tried to maintain a high pace in order to have more chances to attack. I think we scored beautiful goals.
- The next match against Russia is very important for us. Will we also play five defenders? Will the players from the previous squad have a chance to take the field?
- With Russia, most likely, we will play differently. In today's match, the players who got the opportunity to play, adeserved it. Let's see how fit they will be. We will look at everyone and decide who will play with Russia.
- In 2012, you headed the Czech national team and then you lost 4:1 in the match against Russia. Do you want to take revenge?
- Yes, I remember this match and the fact we lost 4:1. We will try to play the next match with my new team and win.