Alex McLeish: 'There is no guarantee that we will win tomorrow'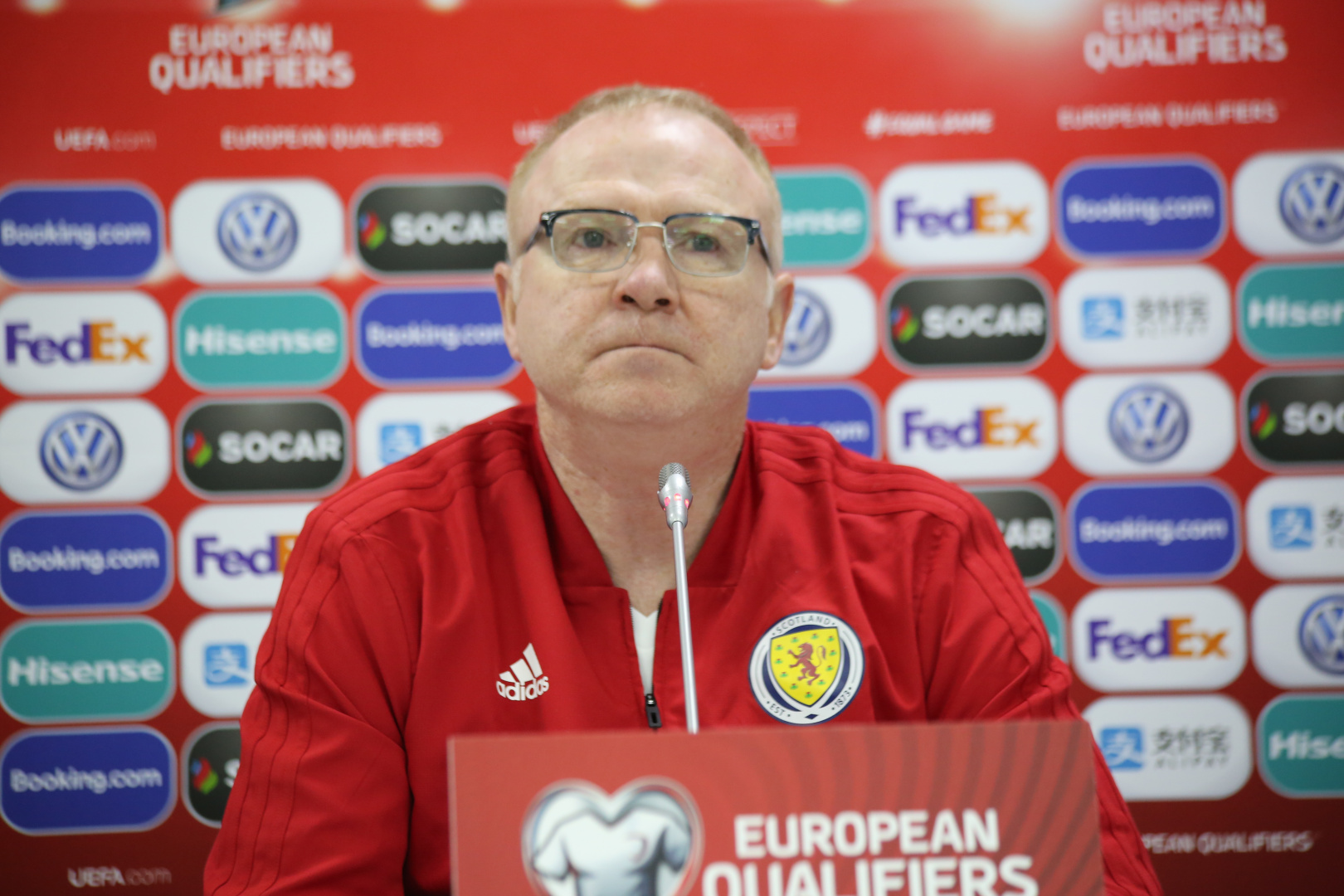 - Andrew Robertson got injury. How may this affect for tomorrow's match?
- Unfortunately, Andrew got injury and we are disappointed. Kiran Tierney also will not be playing with us tomorrow. This is a very unpleasant situation for us. However, we have other good players. Therefore, we are well prepared.
-What was Callum McGregor reaction when he found out that he would be the captain?
- He was very impressed with our decision. It is a great honor for each player to become the captain of his team. Callum is one of those who can inspire his teammates and do everything to make the game of the team successful.
- Some Scotland players have already played in Astana, did you learn anything about Kazakhstani football from them?
- This is a good question. We have people, advisors analyze the rival's game. I talked with some players and colleagues from Celtic and Aberdeen, who have already played with Kazakhstani football clubs. I received very valuable information that I use for my team.
- Will it be shame for the Scotland team to lose points in Kazakhstan?
- I have already said that we are preparing for the game against any opponent very seriously. There is no guarantee that, going to a match in another country, we will win, even if the opponent is lower in the ranking. This is football and surprises happen. Of course, we have certain expectations. We want to win and show good football. We respect the Kazakhstani team and their new coach, who has experience of playing against the national team of Scotland. He knows and understands the Scottish mentality, so we prepare for the match very seriously.