Kazakhstan National Team Squad for the matches against Belgium and San Marino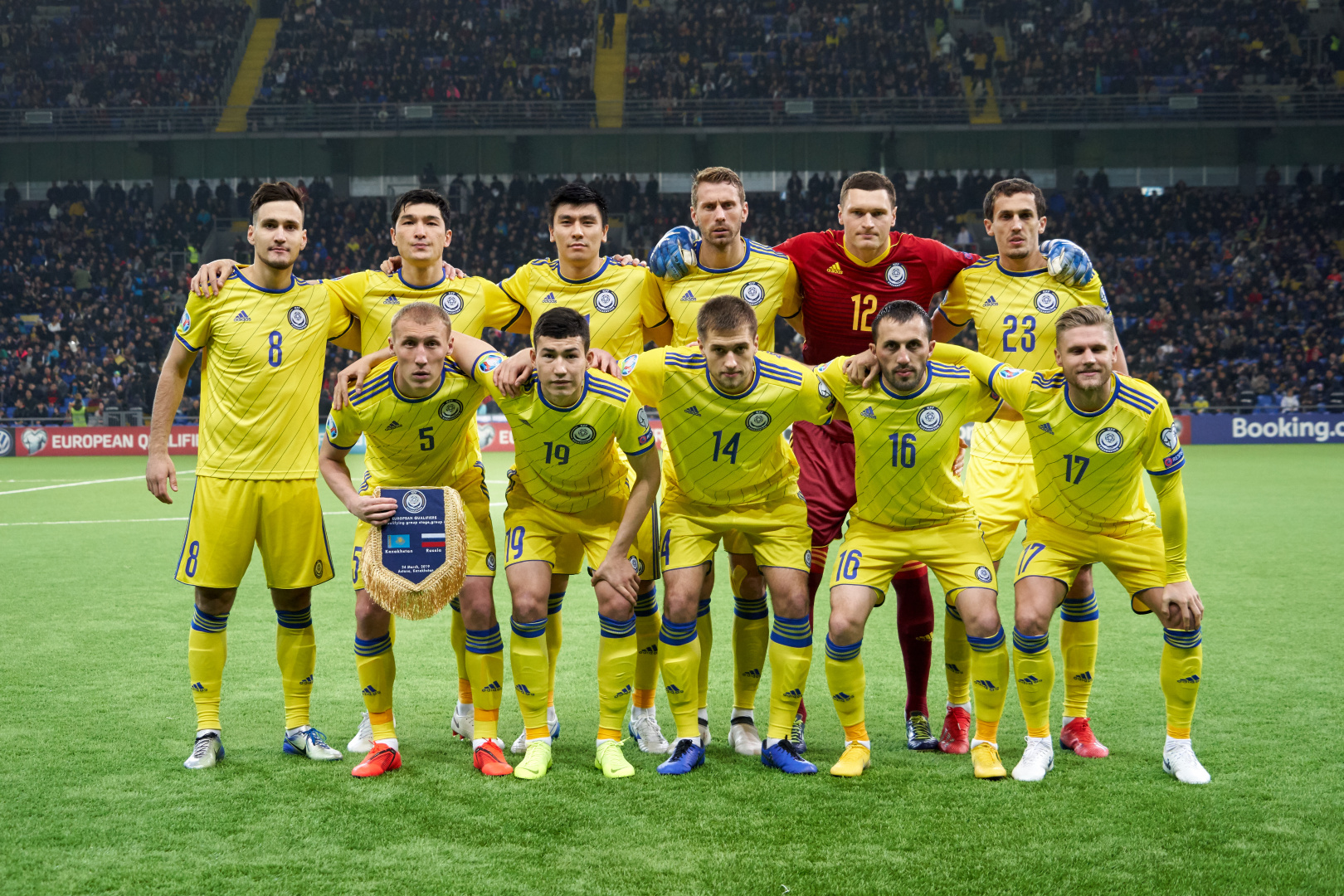 The list includes 24 players:
Goalkeepers: Stas Pokatilov (Kairat), Dmytro Nepohodov (Ordabasy), Igor Shatskiy (Shakhter)
Defenders: Abzal Beisebekov, Yuriy Logvinenko, Dmitriy Shomko (Astana), Gafurzhan Suyumbayev, Yan Vorogovskiy (Kairat), Alexandr Marochkin (Kaisar), Sergey Malyy, Temirlan Erlanov (Ordabasy), Olzhas Kerimzhanov (Zhetysu)
Midfielders: Yuriy Pertsukh (Astana), Bauyrzhan Islamkhan, Georgy Zhukov, Islambek Kuat (Kairat), Askhat Tagybergen (Kaysar), Alexander Merkel (Heracles, Holland), Maxim Fedin, Azat Nurgaliyev (Tobol), Baktiyor Zainutdinov (Rostov, Russia)
Forwards: Bauyrzhan Turysbek (Tobol), Abat Aimbetov (Aktobe), Tokhtar Zhanggylyshbay (Ordabasy)
Coaching staff: Michal Bilek - head coach, Michal Hipp - assistant head coach, Talgat Baisufinov - assistant head coach, Nikolay Rodionov - goalkeeper coach, Marat Yeslyamov - physical training coach, Tadeush Perehod - doctor, Yevgeniy Karnaukhov - massage therapist, Alexey Gudzev - massage therapist , Dmitriy Nikolaev - massage therapist, Timur Kussainov - analyst, Bauyrzhan Yeldenbayev - videographer, Maxim Shaubert - kit manager, Alexandr Breitkreits - administrator.
Recall that the UEFA Euro 2020 qualifying match Kazakhstan vs Belgian will take place on the night of June 8/9 in Brussel.
The match Kazakhstan vs San Marino will take place on June 11 in Nur-Sultan, at the stadium Astana Arena. The match kicks off at 8 pm (local time).
Tickets for the match Kazakhstan vs San Marino are available on the website - www.ticketon.kz. The cost is from 500 to 3000 tenge.