Kazakhstan U-21 Wins Faroe Islands U-21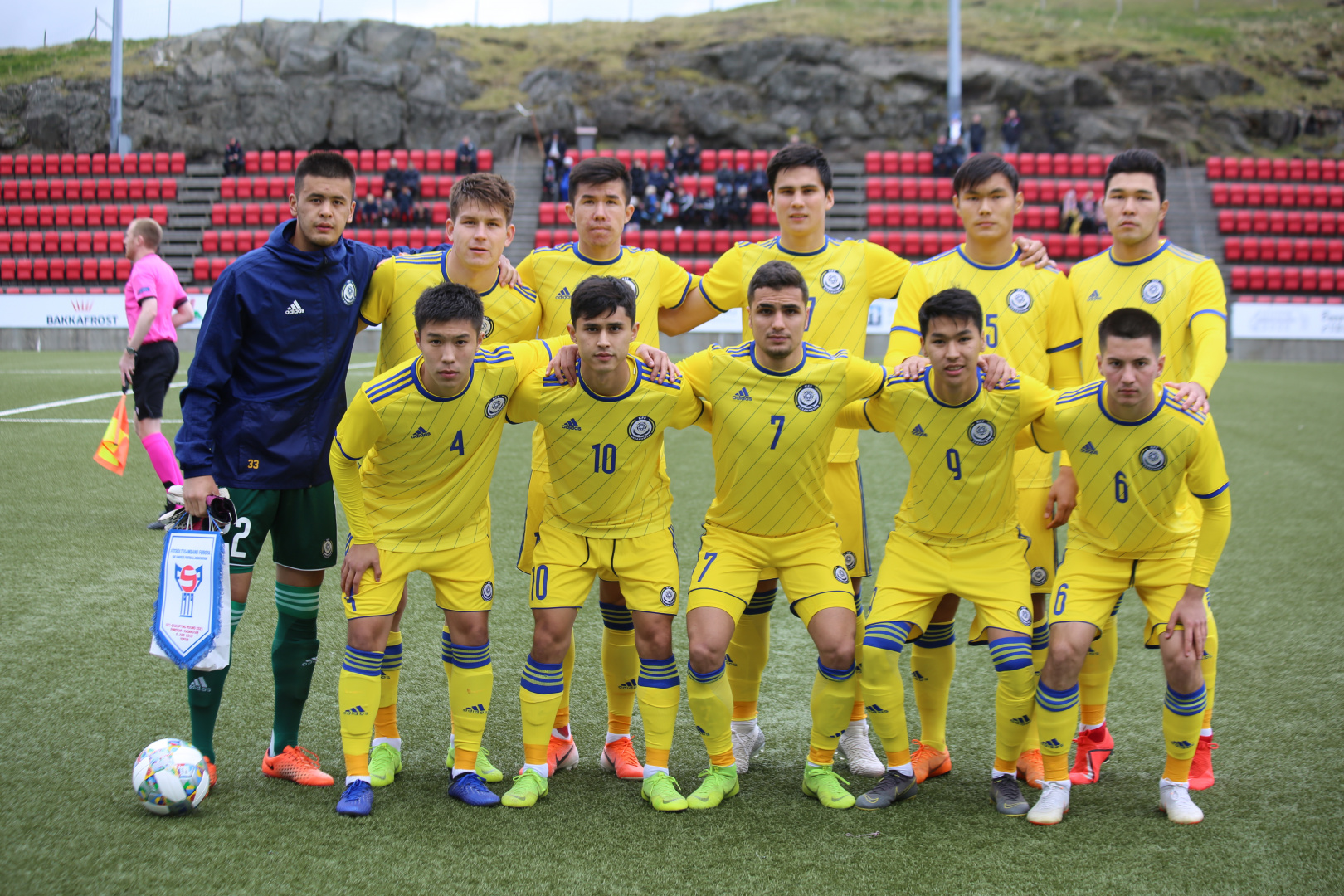 In the 2nd minute Akmal Baktiyarov opened the scoring. Actually, the Kazakhstan team managed to control the ball during the whole first half of the match.
In the second half, our players doubled the advantage, scoring the second goal in the 67th minute.
The hosts tried to attack, but failed to take the lead. In the 84th minute, the rivals managed to reduce the advantage. Stefan Radosavljevic scored the only goal for the Faroe Islands U-21 team.
At the end of the match, in the compensated time, the hosts had the opportunity to even the score, but the Kazakhstani defenders played safe. Until the end of the match Kazakhstan scored the third goal. Bachek passed to Prokopenko, who put it in the back of the net.
The match ended with 1:3 in favor of the Kazakhstan U-21 team, which allowed our players to successfully start in the Euro-2021 qualification.
Faroe Islands U-21 vs Kazakhstan U-21 - 1:3 (0:1)
Goals: Radosavljevic 84 - Bakhtiyarov 2, Bachek 67, Prokopenko 90+4
Yellow cards: Jacobsen 18 - Seidakhmet 36
Faroe Islands U-21: Abstension (gk), Olsen, Niclasen (Johansson 68), B. Petersen (c), Henriksen, Andreasen, Justinussen, M. Jacobsen (Radosavlevich 77), Mikkelsen (Gissing 77), J. Samuelsen (H. Samuelsen 84), P. Petersen
Senior coach - Eli Hanze
Kazakhstan U-21: Seisen (gk)(c), Sagnayev, Orynbassar, Adakhajiev (Kan 82), Najaryan, Seidakhmet (Skvortsov 87), Bakhtiyarov ( Bachek 66), Pyrus (Prokopenko 87), Alip, Omirtayev (Karimov, 66), Tursynbay
Senior coach - Alexander Moskalenko
06.06.2019. Toftur, Svensgaard