KAZAKHSTAN U-21 COMPLETES ITS PREPARATION FOR THE  EURO-2021 QUALIFYING TOURNAMENT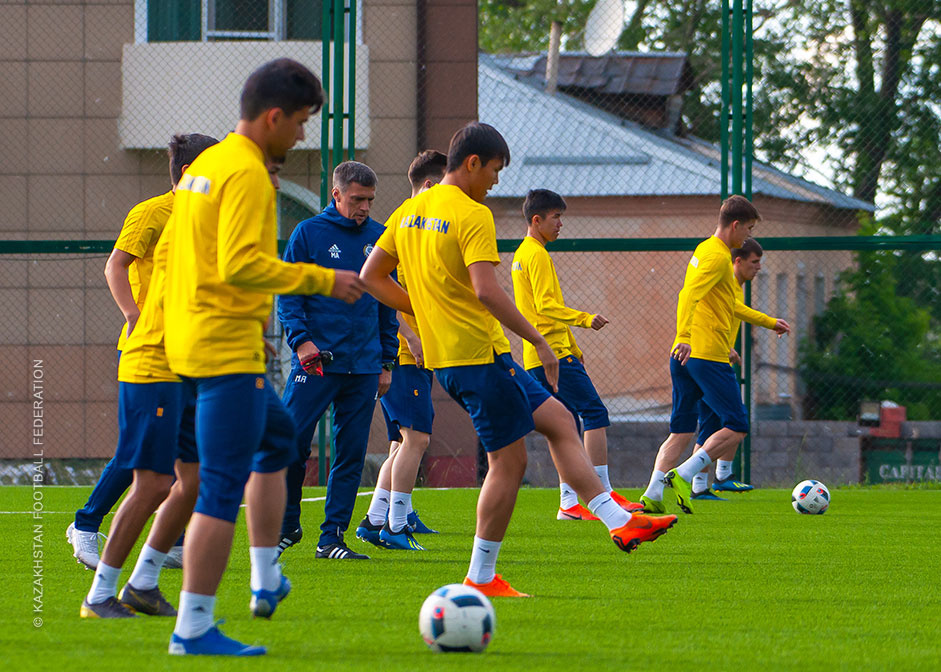 Yesterday, on June 3, the players held two training sessions. The team also made changes to its squad for the Faroe Islands game. Because of injury, Talgat Kusyapov, Artem Popov and Dinmuhammed Kashken won't be playing for Kazakhstan. Instead of them, the midfielder Gavril Kahn from Tsraz, Sultan Sanaev from Astans and Elkhan Astanov from Ordabassy got the call up to the U21 team.
After the training session of the youth team, the Director of the KFF National Teams Department Ivan Azovsky, thr head coach of Kazakhstan Michal Bilek, as well as his assistants Michal Hipp and Talgat Baisufinov met with the team and wished good luck to the players before the upcoming matches.
The youth team of Kazakhstan U-21 starts on June 6 with an away game against their peers from the Faroe Islands. The second match our team will play on June 11 against the Montenegro U-21 team. The match will take place in Podgorica.
Recall that the opponents of our team in EURO-2021 qualifying tournament are the Faroe Islands, Montenegro, Spain, Israel and Macedonia.