Kazakhstan U21 Squad for the matches against the Faroe Islands and Montenegro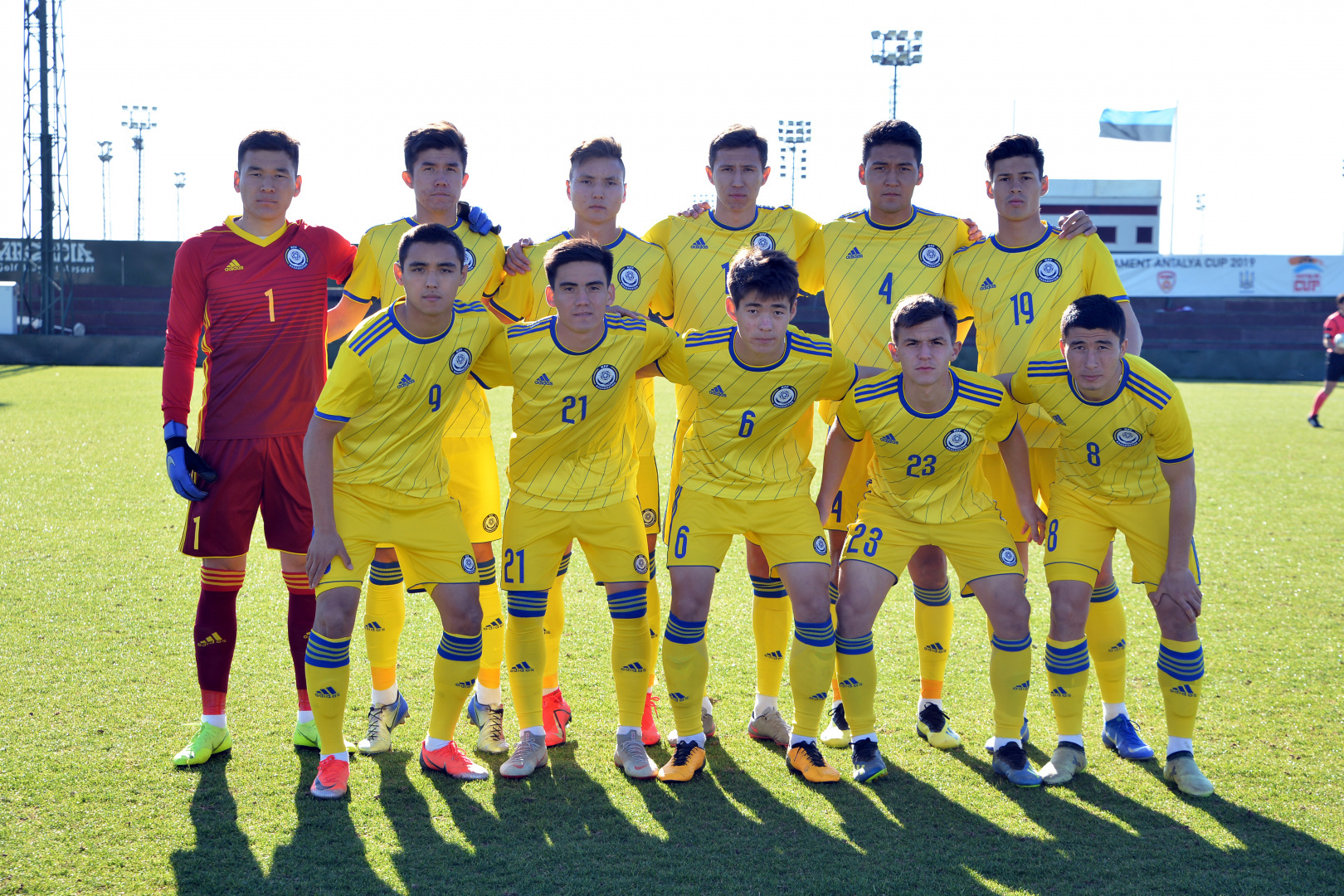 The list includes 23 players:
Goalkeepers: Bekkhan Shaizada (Ordabasy), Mukhammejan Seisen (Taraz), Danil Ustimenko (Kairat)
Defenders: Rauan Orynbassar (Zhetysu), Nuraly Alip (Kairat), Talgat Kussyapov (Kaspiy), Lev Skvortsov (Astana), Dinmukhammed Kashken (Casablanca, Spain), Sagadat Tursynbay (Irtysh), Niyaz Shugayev (Shakhter)
Midfielders: Gevorg Najaryan, Dmitriy Bachek, Zhanali Pairuz (Shakhter), Artem Popov (Irtysh), Sultanbek Astanov, Adam Adakhajiyev (Kairat), Akmal Bakhtiyarov (Sochi, Russia)
Forwards: Vyacheslav Shvyrev, Artur Shushenachev (Kairat), Yerkebulan Seidakhmet (Levski, Bulgaria), Vladislav Prokopenko, Ramazan Karimov (Astana), Oralkhan Omirtayev (Shakhtar).
Subs: Gavril Kan (Taraz), Madi Zhakipbayev, Ilyar Soutov, Sultan Sagnayev (Astana), Marlen Aimanov (Kairat), Elkhan Astanov (Ordabasy), Alibek Kassym (Kyran) .
Coaching staff: Alexander Moskalenko - senior coach, Kairat Nurdauletov - assistant senior coach, Aleksandr Kuznetsov - assistant senior coach, Danil Rikhard - goalkeeper coach, Nurlan Bitugulov - doctor, Kairatali Kunhodjaev - massage therapist, Aibek Eshalinov - massage therapist, Vladimir Goruachiy - videographer, Dinmuhamed Oralov - manager.
The match Faroe Islands vs Kazakhstan will take place on June 6 in Toftir. Kazakhstan vs Montenegro will take place on the night of June 11-12 in Podgorica.