Iceland Beats Kazakhstan WU19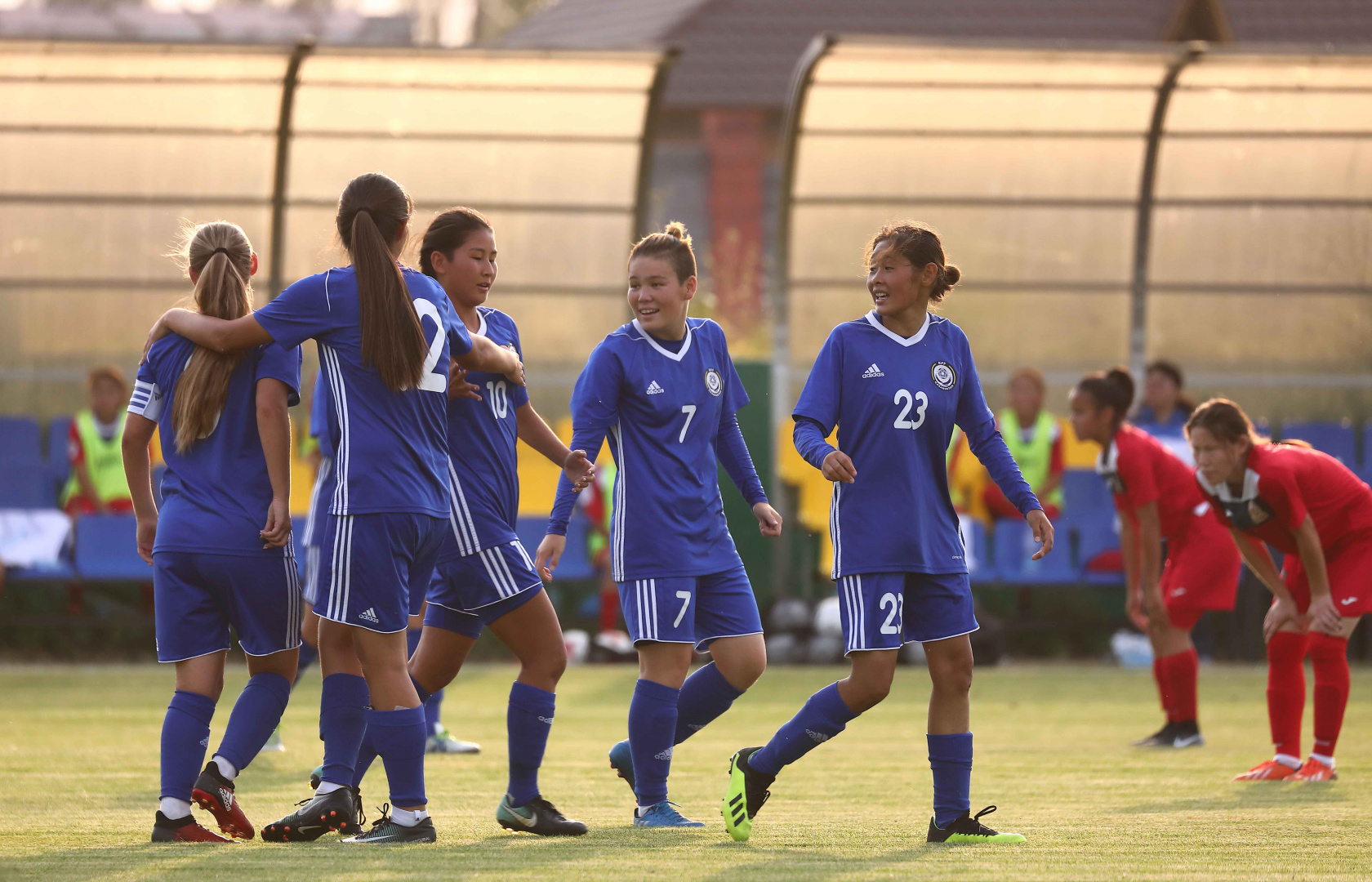 The hosts were stronger and won the match with 7:0. The Kazakhstan WU19 team will play the next match on October 8 against Greece.
Iceland WU-19 - Kazakhstan WU-19 - 7:0 (2:0)
Goals: Georgsdóttir 5 Hermannsdóttir 9, 69 Ásþórsdóttir 54 Sigurgeirsdóttir 60 Jónsdóttir 61 Thórdardóttir 74
Yellow cards: Kubesova 61
Iceland WU-19: Sveinbjörnsdóttir Scheving (GK), (Gunnarsdottir 78), Gunnlaugsdottir (Valsdottir 65), Eiriksdottir (Thordardottir 42), Asporsdottir (Hubertsdottir 78), Gisladottir, Hermannsdottir, Jonsdottir (Boama 61), Vilhjamsmsdottir (C), Hakonardottir, Georgsdottir, Sigurgeirsdóttir.
Head coach - Thordur Thordarson
Kazakhstan WU-19: Burdakova (GK) (Orazbekova 68), Kuztay, Sadykova, Shalmukhambetova (C), Kubessova, Aruova, Bagully, Kenzhetai (Narbek 27, Tashmet 64), Ismailova, Burova, Stupina.
Head coach - Pyotr Pak
Referees: Lizzy van der Helm, Diana Snuren (both from the Netherlands), Sarah Telek, Marina Aufscchneiter (both from Austria).
05/10/2019. Reykjavik, Iceland. Stadium Filkisvedluur.