Sergey Malyy: 'We will do our best'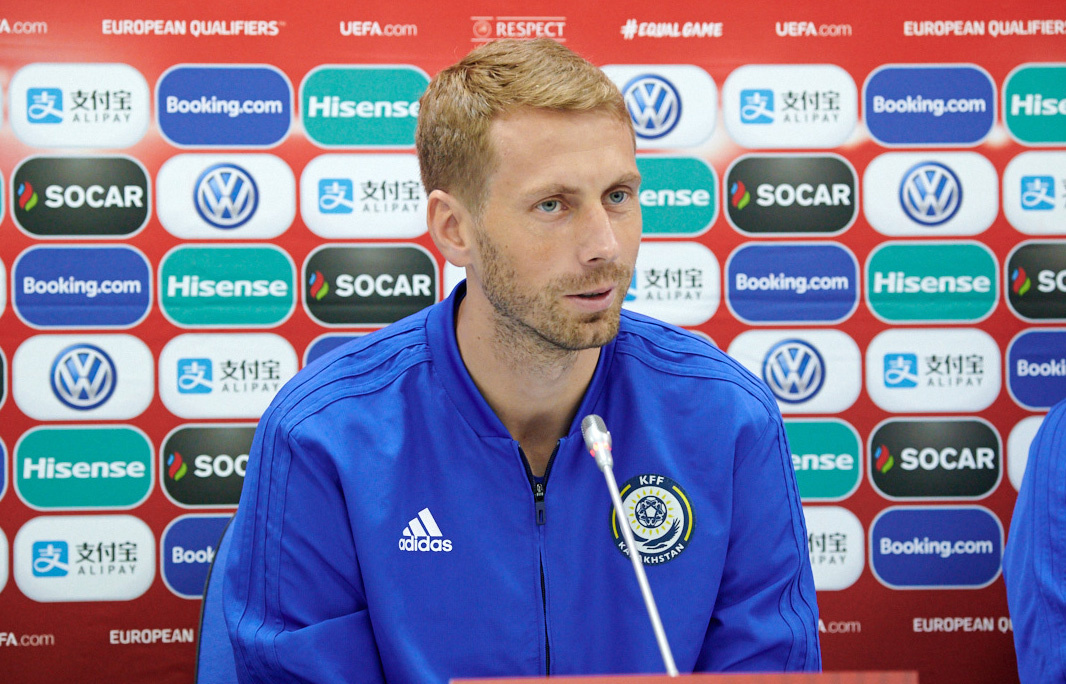 - How ready is the team for tomorrow's match?
- We can not underestimate the opponent. As for our team, there are a couple of injured players- Yuriy Logvinenko and Nuraly Alip. How ready is our team? I think we'll see tomorrow.
- Is the preparation for the match against Cyprus different from the game against Belgium? Will you save your strength tomorrow, since the next opponent is several times stronger?
- If we are talking about the tactics - this is more the task of coaches. The players will take the field and do their best.
- This is your third match against the Cypriots. What can you say about your opponent?
- The opponent is very serious. Whatever it may be, whatever place it occupies in the ranking, this is a team with which you can't relax. They play power football, they also want to win. We understand this and have prepared well for the upcoming match and will do our best to win. We always want to win, but this is football and we need to understand that some teams are stronger.